Herrmans pledges to a sustainable future, adds new grip
Herrmans has furthered its pledge toward sustainability, removing fossil-based plastics from all of its AM range packaging and shifting to local suppliers capable of producing 100% recyclable and FSC certified products.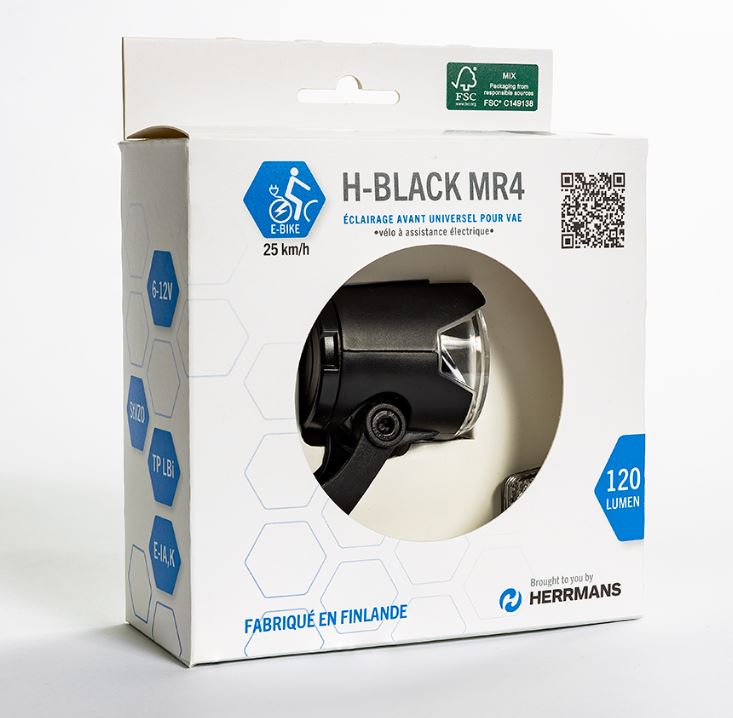 A pledge to be carbon neutral by 2035 is now steadily being worked towards by the Finnish components maker with results due in February that will grade the company's progress to date and outline opportunities to reach the goal sooner.
Three years ago, Herrmans made the change to powering its operations via hydropower, so already runs on 100% renewable energy.
At this moment, all grips, rim tapes, lights, reflectors, and chain guards have seen packaging upgraded. Where plastics exist, such as in their new modular grip card where plugs feature, the bio-based plastic used is 100% recyclable. Formerly the firm's packaging largely shipped from Asia, but with the latest adaptations the firm's air freight will be greatly reduced. For the most part, raw material supply for the firm's manufacturing stems from Europe.
What's more, Herrmans is determined to help its clients follow its path and will now offer a customer packaging service alongside its local suppliers. OEM customers are invited simply to send over their designs and Herrmans will then arrange samples. Orders quantities will require "just a few thousand units," we're told.
Sari Noromies, Herrmans' operational excellence and sustainability manager told CI.N: "In all industries this trend has become very important. I don't think we could now push projects through without collaboration with local suppliers; we exist in a very entrepreneurial area with lots of small companies able to handle raw materials, 3D printing and CNC milling etc. This acceleration of our efforts started with one of our bigger customers who wished to have better packaging supplied with their grips and it has grown from there".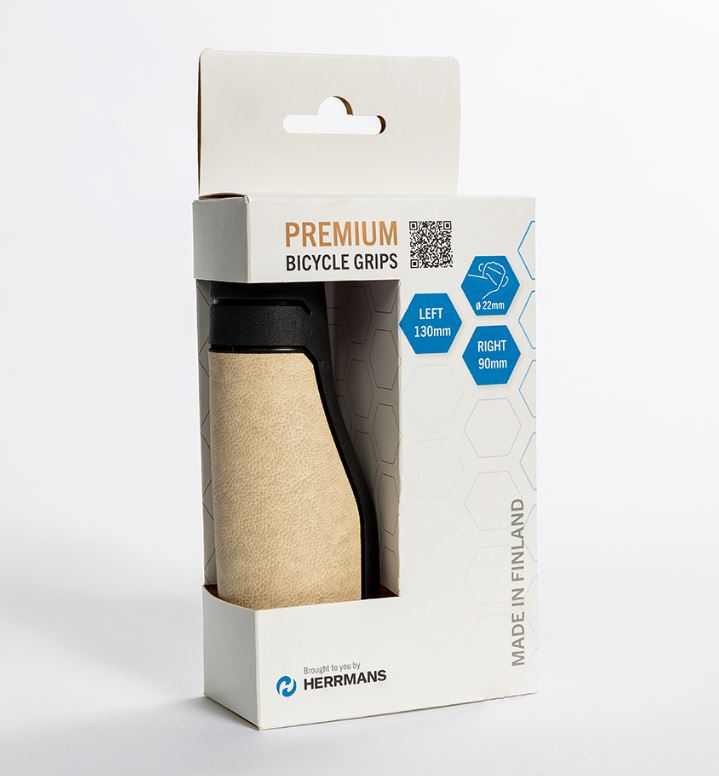 With the skillset locally and a large pool of internal talent, Herrmans is working toward a circular economy goal whereby very little goes to waste and lifespans are extended for products.
Noromies explains: "Instead of trying to make a new product from scratch each time we will aim to utilise parts in stock to make a new product and at a better price, so it's a win-win for all. Another perk of this is very often there will be a faster release to market. The ongoing technological boom makes it easier to think along these lines with each design task."
Another string to the firm's bow here is the ability to regranulate Thermoplastic Elastomer materials alongside a local partner, meaning waste returns to the production cycle ready to use.
Thomas Finnäs, Chief Technical Engineer, Grips & Materials says: "The best way to learn about the process of creating a sustainably run business is to have open mind, go to different types of exhibitions, for example. A lot of the things you really need to know won't come from your own industry, but from others such as the packaging industry. We learned a lot through webinars."

New Clik Comfort grip
Based on an old favourite, Herrmans has responded to a request from customers to introduce a symmetrical version of its ergonomic Clik grip, thus giving bike makers the option to bring down the cost. It's also easy for the end-consumer to change the grip since it's lockable.
Thomas Finnäs explained: "The Clik Comfort will utilise the same materials as the existing dual density Clik, but will now have improved ergonomics. The compound will remain phthalate free, PAH free, latex free, as well as natural rubber free."
On the back of strengthening business the firm has recently upgraded its in-house production capability and bolstered its staff.