Hiplok debut new heavy duty and combination zip tie lines
Bicycle security brand Hiplok has announced an extension to its award-winning security line-up with the addition of several new locks for 2018.
Introduced at Eurobike, the Z LOK Combo is a secured zip style tie with a combination code locking system while the new E-DX is a maximum security chain noose and D lock designed specifically to be used with E-bikes and Cargo bikes.
The company has now also introduced widespread availability of its Airlok – the world's first high security storage hanger, originally backed by the community on Kickstarter.
Hiplok launched the Z LOK security tie earlier this year as a solution for short stops where convenience is preferred over a heavyweight lock. For 2018, the Hiplok Z LOK Combo features a combination lock system, extended length and 8mm wide reinforced steel core, providing another level of security within the Z LOK security tie line up. With a high quality metal resettable three-digit combination lock integrated in to the ultra-lightweight design and adjustable locking circumference, the Z LOK Combo is the ideal café lock as well as providing added protection for accessories, outdoor equipment and luggage.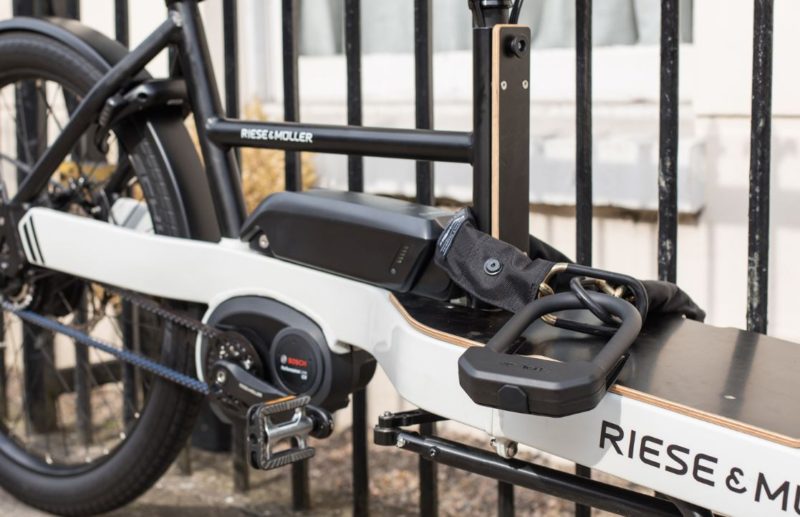 E-DX is designed with the growing number of E-bikes and utility bikes in mind. Its 10mm hardened premium steel chain has noose ends, allowing it to loop through itself, providing the bigger locking circumference required for larger and bulkier bikes. Secured with the maximum strength Hiplok DX U-lock, which features a 14mm steel shackle and anti-rotation locking tabs, the E-DX provides the strength needed for peace of mind. One Z LOK is included for securing accessories and can also be used to attach the chain to the bike frame in transit.
The full Hiplok 2018 line can be seen at Eurobike – Hiplok Stand #B4-200.