The Bike Place guide: Who's there and what's on offer?
Considering a trip to The Bike Place show but have yet to register? Have no fear, you are still able to sign up on the day and there's plenty of reason to make the journey, from the debut of educational seminars to one off brand promotions.
The show runs from Sunday 14th through to Tuesday 16th at Silverstone's The Wing building, for which you'll find directions here.
So without further ado, who's exhibiting in 2018?
2Toms
A specialist in body care, 2 Toms is a favourite among long distance cyclists and triathletes. One for the countertop if you run a high-end bike shop.
www.2toms.com
4iii
4iiii Innovations develop technologies that improve sports performance and make the athlete's world safer. The firm's products increase awareness and provide an uninterrupted and real-time flow of data, enabling riders to set a personal best or achieve a podium position. By its very design, 4iii eliminates distractions, increases rider focus and assists better results.
4iiii.com
sales@4iiii.com
Aftershokz
Pioneers in audio technology, Aftershokz specialises in creating headphones for athletes and cyclists with the added twist of transmitting sound via a patent pending bone conduction technology. The benefit of these is to enable users to remain aware of their surroundings, making the product perfect for cycle commuters, among other users.
aftershokz.co.uk

Alba Optics
Alba offers a broad range of eyewear to cyclists, each handmade and weighing in at around 26 grams, so it's a performance product. At just shy of £150 for a pair (frame, lense and cloth) they're competitive against the likes of Oakley and dealers are offered 30-day terms. Lenses are available at £50 each.
Buy ins are available in batches of six or 12 and point of sale material will soon be available to support sell through. Those interested can contact country manager David Hemming here.
2X2 Worldwide
Particularly strong in the folding bike arena, 2X2 Worldwide offers trade stockists the very elegant new generation of Bickerton Portables, alongside the more rough and ready Montague Bikes. House-brand Roux further offers dealers a targeted range of competitive bikes ranging cycle to work friendly road bikes, right through to classic touring bikes ready for countryside retreats.
01827 331 099
www.2x2worldwide.com
Aire Velo Bearings
If your workshop is where the money's made, Aire Velo may just have a few margin boosting solutions when it comes to bearing spares. Able to supply workshop kits, individual orders to suit a particular job and even tools to aid the mechanic, shop managers should have Aire on their radar this winter.
0113 256 5676
www.airevelobearings.com
Bergamont
Hamburg's Bergamont Bicycles presents the bicycle dealer with a one-stop-shop for complete bicycle stock. For MY18, dealers gain plenty on the electric and downhill fronts, with three new machines featuring in the latter category under the Straightline banner. With a choice of X-Fusion, Fox and RockShox, as well an adjustable chainstay length, there are differing entry points for customers, as well as the ability to get playful with preferences.
0121 622 0180
bergamontbikes.co.uk
Bikemonger
You may have heard Charlie the Bikemonger on the show floor last year making his debut outing for the now internationally spread Bum Butter chamois cream. An instant favourite among long-distance riders, Bum Butter offers dealers some very slick solutions for the countertop.
01929475833
Charliethebikemonger.com
Black Lion
Made in Europe, Black Lion Bikes manufactures bikes for the likes of Gepida, Flyer and Conway. On hand to speak to bike retailers about the growth of the electric bike market, as well as show off some of its bikes, this will be a unique opportunity to chat to the firm.
blacklionbikes.co.uk
Burgtec
Built for the toughest environments around, all-mountain favourite Burgtec gives dealers a wide range of both pricepoints and colour to add to shop floor component stocks. There's carbon fibre too, for those looking to lighten up, as well as a plethora of spares and service items ranging axle upgrades to bearing kits.
0161 2448 106
burgtec.co.uk
Cambrian Tyres
Of significant interest to the high-end road dealer, among others, Cambrian's background stems from importing Continental bicycle tyres, but now extends to cover Marcus Storck's bike brand, as well as the incredibly stylish and finely-tuned wind-cheating EDCO wheel catalogue. Have a customer who won't settle for anything but the fastest? Cambrian is a must visit.
01970 626777
Cambriantyres.co.uk
Cicli Elios
Part of the Italian quarter, Cicli Elios has since 1950 assisted a handful of Italy's best kept secrets to gain ground as an outsourcing partner. The firm selects and uses only the top  components, before assembly by skilled Italian Artisans. As a result the finished product is very often both unique and a cherished by customers.
+39 0425 51910
www.ciclielios.com
Citrus-Lime
Having fast become a firm favourite among the trade for e-Pos and e-Commerce, Citrus-Lime are noted for driving forward the retailer and supplier connection with its integration module, as well as helping you better manage your workshop with a dedicated piece of software. Well worth a visit if you want to up efficiency in 2018.
01229 588 628
www.citruslime.com
Cooke Components
Need some colour in your store and some high-margin accessories to keep the tills ticking over through winter? Cooke Components has a deep stock of own-brand Vel components, covering everything from bottle cages to grips, as well as bar tape from Supacaz, sealant from Joe's No Flats and plenty more. Drop by an speak to owner Matt about earning up to a 70% margin on Vel goods.
01256 880739
cookecomponents.co.uk
CyclingIndustry.News
Industry-facing publisher CyclingIndustry.News will be present giving dealers a platform to air their views in the trade press, as well as live reporting on the show. Should your store not receive the bi-monthly Trade Journal, CI.N will also be able to sign shops up free of charge. Drop by the stand to chat to the team, share your story, or enquire about posting your shop vacancies on the trade-facing jobs board.
01727 739160
Cyclingindustry.news
Dexshell
You may have encountered Dexshell at last year's show. You may even have put your hand in their demo sock, which was submerged in a tank of water. Being Dexshell, the inside of course remained warm and dry. Specialising in exactly that, Dexshell's head to toe range is worthy consideration for UK dealers with customers less than thrilled by the weather!
www.dexshell.co.uk
0161 864 4666
DHW Agencies
Supplying both Kuota's Bikes and Spinergy Wheels to UK bike shops, DHW should be in the contact book of any store with a toe in road cycling and triathlon. Founded by a former racer, the knowledge to take your store's high-end tarmac offering up a gear is with founder Dave Williams and his team. As an aside to fast-rolling hard goods, DHW is also able to custom produce cycle clothing for bike stores.
01704 840992
dhwagencies.com
Elvedes
Netherlands workshop spares supplier Elvedes will make its Bike Place debut, bringing with it a plethora of goods to help you enhance profitability in your workshop. From cable reels to brake pad spares, Elvedes has it all.
Fibrax
UK cycle components maker Fibrax has been busy expanding its catalogue of spares and has brought to the table for 2018 not only everyday replacement items, but some performance lines too. Stop by and chat to the label's ideas man Ellis Blackman who will be able to talk trade deals.
01978 356744
Fibrax.org
Fox Racing
A debutant for The Bike Place, Fox will be showing a mix of winter and spring lines in order to help your store prepare for warmer weather. Having seen Loïc Bruni become the 2017 UCI DH World Champion, Fox is riding on a high and remains visible on the podium in all of mountain biking's disciplines.
08003457175
uk.foxracing.com
Frog Bikes
British maker of Kids' bikes Frog will return to the show, with the brand's designers, researchers and brand heads all on hand to talk through some exciting additions to the range. Catch Dr. Tom Korff, the head of R&D on the seminar stage, who will discuss the importance of getting a child's bike fitted and how Frog has tailored this experience with geometry revamps.
01784557300
FrogBikes.com
Gazebo Shop
Very much what it says on the tin, Gazebo Shop are experts in customising your firm's presence at trade shows and race circuits. Able to produce everything from custom flags right through to exhibition tents, dealers looking to build on their public presence in 2018 can check in for a quote.
01295 553 370
www.gazeboshop.co.uk
Gigapower
Returning to the show, Gigapower will be guiding dealers through its braking portfolio, which the importer claims gives the best pads on the market a run for their money. Want to give them a try for yourself? An expert in the firm's braking goods will be on hand to take questions on the portfolio of Ceramic fibre disc pads and rim blocks.
0800 6444 244
gigapower.co.uk
Gone Biking Mad
Importing and distributing some handy accessories for cyclists, Gone Biking Mad's stable includes the Sticky Pod range, Fork Cork and Wet Seal. GBM also import The Weatherneck System and Bikase range of on-bike storage solutions. A new side to Gone Biking Mad is the recent launch of the Nox Sox brand – a high margin and customisable range of protective products to keep your bike and car free from scratches caused during travel and storage.
07789 118728
gonebikingmad.co.uk
Hookit
Providing bike shops with some rider favourite components and accessory brands, rider-owned Hookit brings to the table some great alternatives in products like the £109.99 Emulator pedal from Joystick. Dealers may also take a keen interest in 35 Bikes, a supplier of brake pad spares and rotors. Fresh rubber is part of the Hookit recipe too, with Sensus having survived the rigors of the likes of Red Bull's Rampage, among other top events.
08448842688
hktproducts.co.uk
Ion
In business since 2004, Ion has a heritage in technical apparel in the watersports segment, with knowledge adapted and expanded upon to deliver a plethora of comfortable protective gear solutions for the bike rider. Catering for men and women, Ion's spring/summer catalogue will be on show, giving dealers the chance to make enquiries for the season ahead.
www.ion-products.com/bike/
Italian Quarter, presented by Mark Chambers
One of the floorplans more curious additions for 2018 is a portfolio of five Italian labels as hosted by sales agent Mark Chambers. Want to add some Italian style to your store? The brands on offer are Elios, PMP, Noxon, Deaneasy and J-emm. The trade ambassador will be on hand to introduce dealers to what he describes as "hidden gems" covering everything from custom-built Italian frames to Italian-made gravity wheels.
+44 (0) 791 7747332
Jungle Products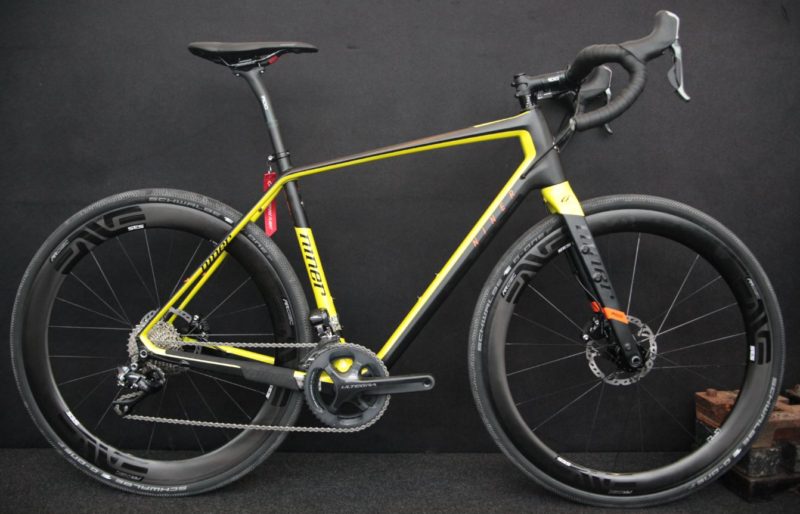 Performance products specialist Jungle will for the first time brings Sweet Protection to the party, featuring alongside KS, Santa Cruz, Juliana, BOS and Wickens & Soderstrom. Both Sweet and Wickens & Soderstrom carry clever science that has to be seen in person, so pop along for a demo.
01423 780088
jungleproducts.co.uk
Kali Protectives
Californian protective gear experts Kali have steadily progressed the benchmark in keeping athletes safe, this year surpassing all previous metrics with the debut of Nano Fusion protection. Dissipating the energy from an impact like never before, the in-molded multi-density EPS blends an acrylic self-healing foam and carbon  nanotube construction to ensure the rider has the best chance of walking away from even the most turbulent crashes.
07967 156076
kaliprotectives.com
Kiddimoto
Pioneers and award-winners in the balance bike segment, Kiddimoto are one of the kids bike segment's most recognised players. With both instantly recognisable nods to iconic designs, as well as playful takes on the balance bike that best enable children to develop their skills as they age.
01749 871175
www.kiddimoto.co.uk
Kinetic Bike Bearings
Trade-facing supplier of bearing spares Kinetic will take to The Bike Place with its deep portfolio of service parts and tooling. Able to supply Enduro, Acris, FSA and many more, Kinetic covers both the common and the hard-to-find, making them an essential contact for the workshop.
01785 605863
www.kineticbikebearings.com

Litelok
Flexible, strong and now available to independent retailers, Litelok's bicycle security concept is built tough, with multiple light weight layers making a thieves' task incredibly difficult. Want to take stock of the colourful range? Stop by their booth to chat.
www.litelok.com
Lyon Equipment
Something of a specialist in the outdoor, touring and bikepacking arenas, Lyon's stocks carry all the inspiration a dealer will need to create a visual centrepiece in store that just begs for the customer to get the gear and go. If it's a bike brand you need, WeMakeThings' Bombtrack brand features alongside the likes of Ortlieb and many more brands.
01539 624040
lyon.co.uk
Maxxis
Having made a strong case to be considered for a shop's tarmac offering, Maxxis will be on hand to take dealers through the range in its entirety. Now available via both Madison and Extra, shops with accounts here should look out for tyres like the High Road, Torch and Minion DHF, each bringing something special to the road, racetrack and trail, respectively.
Via Madison and Extra UK
Mike Dixon Imports (MDI)
In the business for nearing 40 years, Mike Dixon Imports is perhaps best known for its now 30-year representation of Campagnolo in the UK. The wholesaler also makes a compelling case to be your rubber supplier, able to ship Michelin, Vredestein, Challenge and Continental to dealers, among other brands.
01253 343090
mdib2b.co.uk
Mons Royale
Your customers will hopefully be well versed in the plethora of benefits gained when buying a merino garment. Mons Royale, a specialist apparel maker using the wonder material, will make its Bike Place debut, introducing dealers to an ultra-breathable line of cycling garments perfect for all seasons.
monsroyale.com
NRG4
Distributors for the likes of Limar, Xplova and Continental, NRG4's booth is well worth the stop off for any dealer looking at performance products for the road or mountain. Andy, Craig and the team will be on hand to guide dealers through not only the fan favourites, but also the everyday spares on offer to dealers from the likes of Clarks, KMC Chains and Mitas Tyres.
0151 422 4915
Nrg4cycling.co.uk
Orange Bikes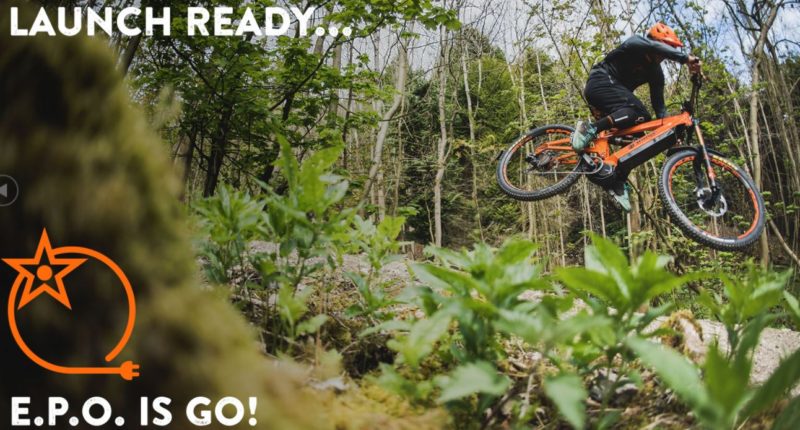 UK manufacturers of mountain bikes, cyclocross rigs and now electric bikes, Orange will occupy its usual spot on the floorplan, with representatives on hand to talk dealers through stockist options.
www.orangebikes.co.uk
Oxford Products
Coming to the 2018 show on the back of a significant expansion of its already diverse cycling products portfolio, Oxford Products gift dealers a plethora of house-brand and brand-name goods. No longer just catering for the entry to mid-level, dealers will find a smattering of higher-spec goods in the business's stocks now, from which decent margin can be earned.
01993 862300
oxfordproducts.com
PayCycle
PayCycle specialises in Direct Debit collections, our aim is to simplify, streamline and speed up payments. We collect money in a single weekly payment from a large number of retailers. We pass the money on quickly to their suppliers. This provides cost, time and efficiency savings for both parties.
01639 634257
Pay-cycle.co.uk
Primal Europe
Primal has told CI.N that it will offer visitors to The Bike Place show a 10% discount on initial orders placed on the show floor.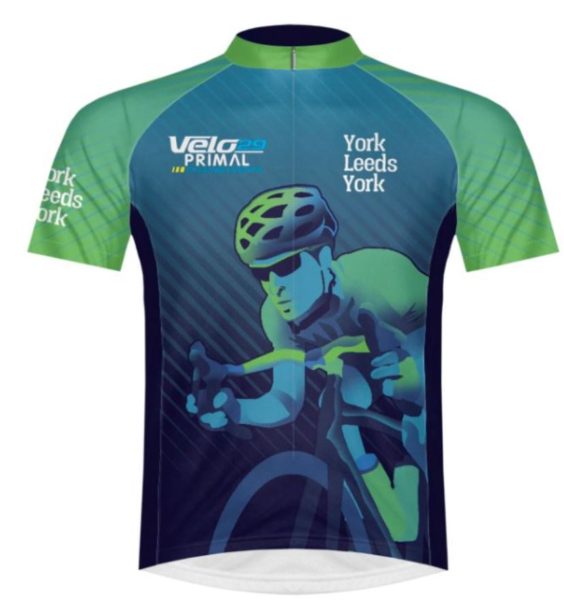 Taking to Silverstone from this Sunday, the cycle clothing supplier will also debut its new B2B to potential stockists, introducing new functionality and talking accounts through its range, which is available to trade accounts with no minimum order.
+44 (0)1752 696290
www.primaleurope.com/#en
Reece Cycles
Birmingham bicycle accessories distributor Reece Cycles is a long-term supplier of labels including Bergamont, FreeAgent, Python, Probike and Alpha Plus.
0121 622 0180.
www.reececyclesb2b.co.uk/
Schwalbe
Rubber giant Schwalbe is in the house for the first time representing its many UK distributors. One of the cycling market's best regarded in terms of performance and longevity, Schwalbe has also in recent years pioneered new technologies, such as the flat-resisting Pro Core. Dealers will be able to learn more on booth 22L.
www.schwalbe.com/en-GB/
Syncros
The Syncros mission from the very beginning has been to design and build components that could withstand quite over the top and often unrealistic rider needs. The mountain bike and road cycling worlds now enjoy a deep catalogue of highly engineered performance parts made in both carbon fibre and alloys, as well as all the accessories to complete the picture.
Ultrasport Europe
Want access to Bern, Smith Optics and many other great brands? Ultrasport Europe operate in both the bike and snow markets, making them an essential source for multi-sport retailers.
www.ultrasporteu.com
USE
Want to catch the new Helix dropper post in person to see how it compares to other market players? There's no better chance to chat with the team than at the Bike Place where both USE/Exposure and OEM partner Fibrax will be found.
www.ultimatesportsengineering.com

Wildoo
Need custom printed goods? Wildoo are one of the UK cycling business's longest-serving suppliers of printed bottles and cycle clothing, as well as supplying its own house goods. Among those proprietary designs are the phone protecting PhonePac and RidePac accessories, both designed to shield your valuables from the elements.
01908 374555
Wildoo.co.uk
Vee Tyre Co
With over thirty years in the industry and the R&D know how from its parent company, dealers can be assured of quality when it comes to Vee's cycle offering. Covering all bases, shops can enquire at The Bike Place about the brand and see how it compares against competitors.
01952 684168
Veetireco.co.uk
Velobrands
Velobrands deepening portfolio, offering both internationally recognised brands and house-developed goods, returns to the bike place for 2018. Visitors will be able to see first hand why Huck Norris is touted as the solution to pinch flats and to hear how Kask and Melon can keep professional's and kid's heads safe and comfortable.
07502 240 244
Velobrands.co.uk
Velotech Services
Perhaps best known for its stable of specialist brands for triathlon, Velotech Services bring to The Bike Place Ceepo's bike and frameset catalogue and accessories from hydration solutions brand Speedfil. Introduced last year, dealers also have access to ceramic bearings from wat-saving expetrs C-Bear, as well as helmets and eyewear from high-tech label RH+.
0845 4755339
velotechservices.co.uk
Visor Leaf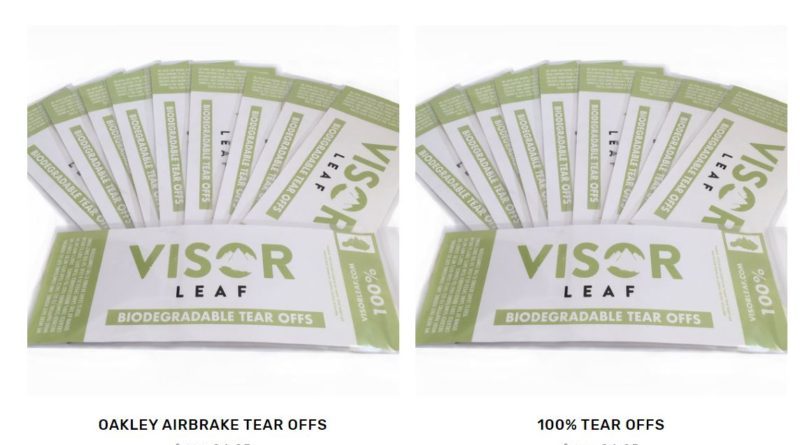 A very cool new entry to the bike market, Visor Leaf is as the name suggests a visor cover brand, but one with a twist. Noting the trail littered with plastic visor covers, this firm has come up with a biodegradable solution. A great counter-top product for mountain bike stores.
Visorleaf.com
Wisper via AMPS
Those passing by the Wisper booth will note a new portfolio of bikes that are a departure from the brand's usual, with electric mountain bikes joining the party. The range consists of the Wisper Wolf hardtail MTB in a choice Alloy or Carbon, and the Wisper Wildcat full suspension in either Alloy or carbon. Each bike will feature differing levels of equipment depending on the frame material chosen. As before, the firm still offers plenty of choice for the commute too.
01732 762393
WisperBikes.com
X-Bionic
Italian manufacturer of high performance clothing X-Bionic will be on hand at the Bike Pace to talk dealers through its premium apparel. Country manager David Hemming will also deliver a talk on the art of selling high end apparel on the CyclingIndustry.News seminar stage.
X-bionic
Those interested in stock can contact Hemming here.
Yellow Jersey Insurance
A must visit for the show this year, Yellow Jersey has just lifted the lid on its business insurance offering, on offer to shops, mechanics and tour operators, among others. The firm will also be hosting a post show brewery tour on the Sunday evening, so don't miss out on a great networking opportunity and a few free beers!
business.yellowjersey.co.uk
Velo Distribution
Importing IRC Tire, Rock 'n' Roll, MaXalami tubeless repair and Carbon Ti, Velo Distribution present retailers with a further tyre solution, making The Bike Place the destination for securing your rubber stocks. Carbon Ti too is worth a look, offering shops a range covering bolts to steerer tube expanders, thru axles, hubs and wheels.
www.velodistribution.co.uk