Hope Technology invests in aftermarket for electric bikes
Hope Technology has expanded upon its aftermarket electric bike components catalogue, introducing three new additions to its existing ISIS axle crank.
Now catering for Brose/Yamaha, Specialized and Bosch specific motors, the three new iterations expand upon a consumer's ability to mix and match components with the wide range of colours that Hope anodises. The cranks are made with 7150 aluminium and come in the firm's six colours.
Delivered in tandem, Hope Technology now also offers a catalogue of direct mount chainrings, again in six shades, with each tailored to fit around the markets popular motors.
"People are mostly upgrading to components like these out of a desire to add strength, but the after market for customisation for electric bikes certainly plays a role," the firm said at CoreBike. "Of course we've always had braking options that more than cover the added speed and weight requirements that come with the market's products, our downhill models have simply adapted to meet the need."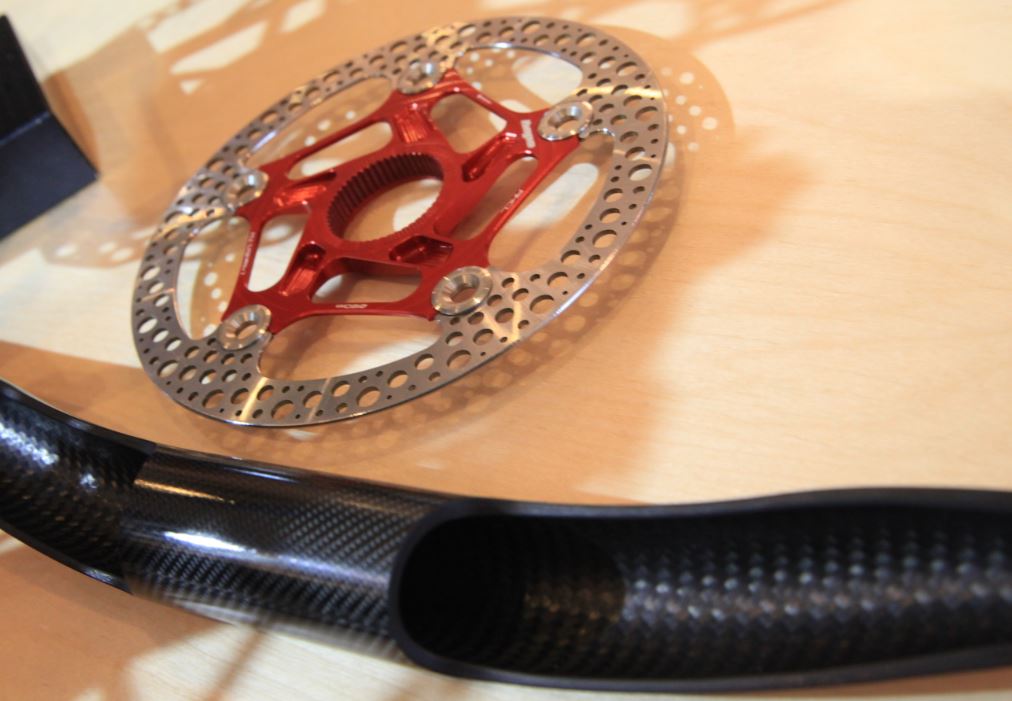 Ideally suited to electric bikes, the Hope's V4 brakes matched with either the popular floating rotor, or vented rotors, provide bike shops with ample room to upgrade customer bikes.
Also shown at CoreBike, Hope has introduced Centre-lock rotors in response to growing demand in the road market. The rotors combine Hope's existing road disc and floating technology, all linked with the splined spider.
Elsewhere the ever-expanding carbon ambition has delivered a 35mm by 800mm handlebar, which Hope says is worth the wait.
"Investigation into existing 35mm bars showed that most people found them uncomfortably stiff," said Hope. "We knew we had to make something better. After extensive research, testing and development of a new manufacturing process we've produced a bar that even surpassed the compliance of our existing 31.8mm bar without strength compromise. It was designed as an all mountain bar, but tests found it to surpass many DH bars."
As with all things Hope Technology, everything was produced in house in Barnoldswick. The launches quickly follow the introduction of the firm's new Micro Spline compatible hubs.
New lines are ready to order now and will ship this month.