How wonder material Dyneema might be about to transition from cycle clothing to framesets
You've heard of Graphene and read about the potential of what is being touted as a wonder material for the cycling world. But there's a new kid on the block in the high-end materials arena and it's rumoured to be about to make an appearance in some very high-end bike frames.
Dyneema (the brand name for Ultra-High Molecular Weight Polyethylene) is the brainchild of Royal DSM, a science company with interests in health, nutrition and materials. The firm already works with Castelli and Exteondo, both of whom use Dyneema in their pro-team apparel, some of which is sported by Giant-Alpecin.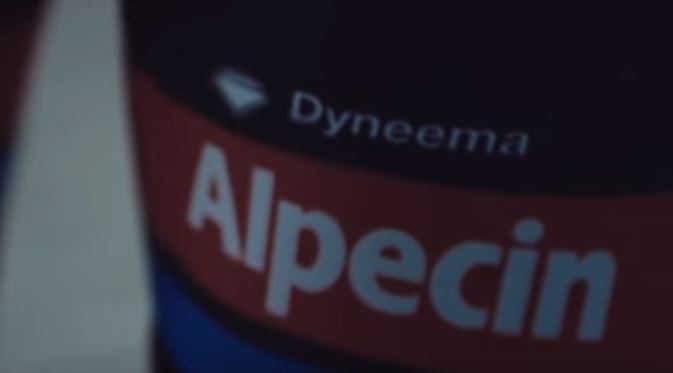 In this instance, the inclusion of what is touted as the world's strongest fibre offers cyclists protection from injury, as well as comfort. Used in ropes, fishing lines and cut resistant gloves, among other things, Dyneema's introduction to cycling first came in the 2015 Tour de France.
Until now the material's use in hard goods has been something that was a possibility for the future – the main barrier being unsatisfactory impact resistance The North Carolina firm may have just turned a corner, however.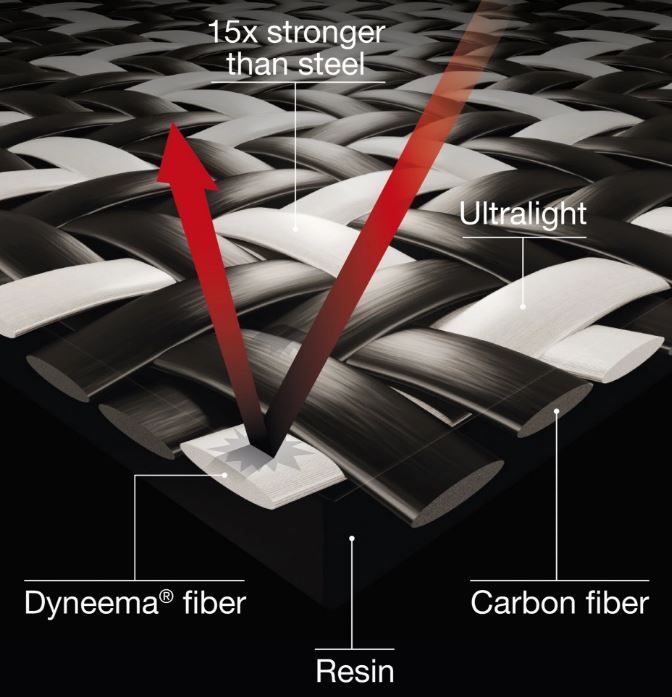 When blended with carbon fibre, like Graphene, Dyneema adds a number of characteristics. The most notable of these is a claimed 100% increase in energy absorption. 15 times stronger than steel, it's not quite as tough as Graphene, but that still gives the material enormous potential for cycling.
Having flown largely under the radar, DSM did debut a prototype bike recently, which utilised Dyneema in both its frameset and spokes. The firm has also suggested that is is now working with bicycle industry brands on hard goods, though has declined to name names. Expect to see more by 2018.
Slightly less groundbreaking, but the firm has now developed a means to produce Dyneema outside of its natural white colour.