How one cycle workshop is now franchising a house bike label
Jake Voelcker of Bicycleworks Ltd started life in the cycle trade tinkering in the workshop, but the business of today has evolved into own brand bikes and e-Bikes. What's more, he's now sharing his idea as a franchise opportunity. CI.N finds out more…
You started out known only as Jake's Bikes repair shop, but the business of today looks a little different, what's changed?
We started 13 years ago offering reconditioned used bikes, servicing, and repairs. Before that I had worked in renewable energy and local government, and I had become a bit fed up with the slow pace of change towards sustainability and low-carbon technologies. So, I started a bike workshop with the aim of getting more bums on saddles, one bike at a time.
By now the company has grown, and the Bristol shop is just one part of the business. We also have outlets in Brighton and Bath, and we are expanding into other cities this year. But this is not your average chain of shops; we are working with existing local IBDs to help them launch their own bike brand, instead of setting up in competition with them.
What first drew you to having own brand goods and why bikes?
When we decided to switch from selling reconditioned bikes to new bikes, we found it really difficult to get any decent quality bikes. All the well-known brands already had exclusive deals with other shops in the area. The remaining brands were mostly low-quality, and were all massively discounted online so there was really no point in stocking them. We decided then to launch our own brand.
For other shops interested in having own brand bikes Bristol Bicycles could just as easily be Birmingham Bicycles – tell us about the franchise offer you have created:
That's our plan in motion. Bristol Bicycles has worked so well that we have started to expand to other cities around the UK. Last year we launched Brighton Bicycles with local partner store BikeShed; this year we launch Bath Bicycleworks with Green Park Bike Station.
Each franchise builds their own bikes to order from the kits of parts we supply. We also provide the complete stock control system and management software to allow your shop staff and mechanics to sell and build bikes quickly and efficiently.
We will announce franchises in other cities later this year, and we are looking for partners in all UK cities.
I said above that we simply decided to launch our own brand, but it's not nearly as easy as that makes it sound. There is an unbelievable amount of work involved in finding manufacturing partners; getting testing and accreditation and standards compliance; sorting out shipping and customs clearance; plus establishing a reliable marketing strategy will continue to deliver sales. With all of that work now done, our partner shops can launch their own local brand quickly and easily, without having to repeat all this work and research.
Given the trends in the market showing a strong lean toward expansion of the workshop we presume this is still a big focal point of your biz?
Yes, the workshop is still crucial to the business, and will remain so even as the bike sales expand. The great thing about selling our own-brand bikes is that we see more and more of them coming back for servicing. Because we built them we find them really easy to service, and we have all the parts in stock. To drive this loyalty, we have started offering a permanent discount on servicing for all owners of our bikes.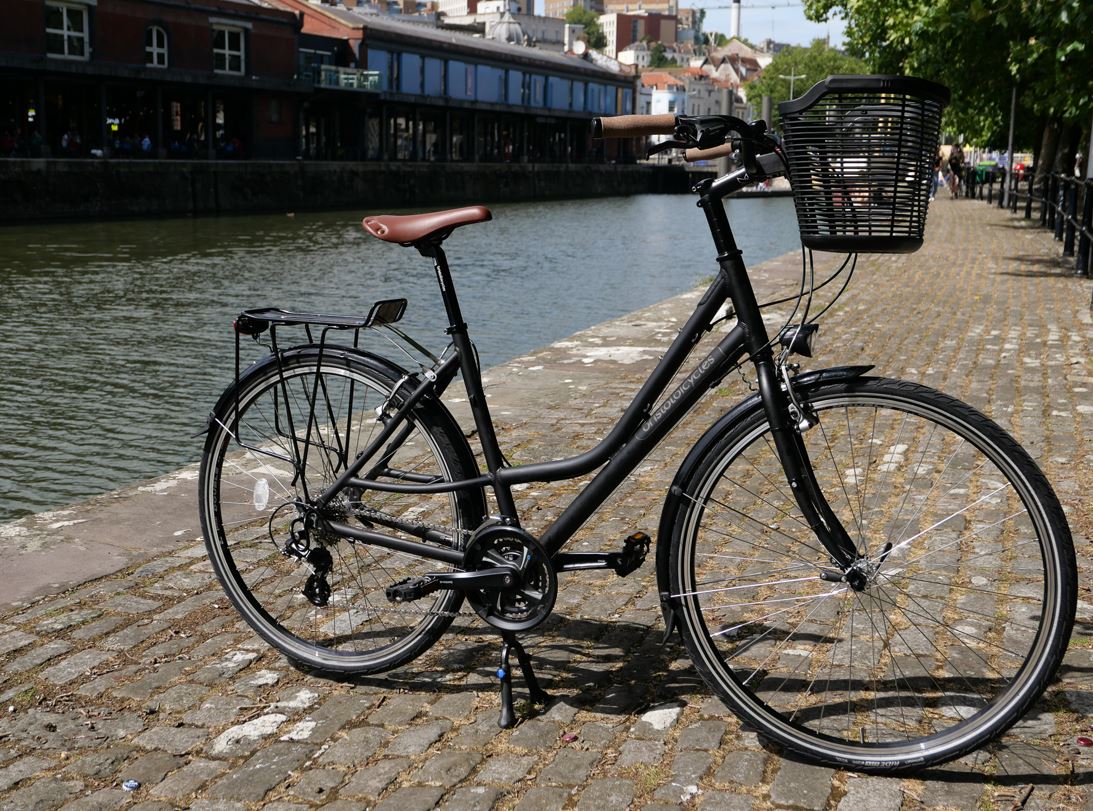 How have you managed during the pandemic with retail and bike sourcing's various challenges?
Last year was a rollercoaster. In the first part of lockdown one we were really quiet, and furloughed most of the staff. Then in May it got really busy. We were selling record numbers of bikes. We fared particularly well because we build the bikes here in the UK in our workshop and keep quite a good stock of parts.
Eventually we had to source alternatives for some items, and pay over the odds for components at certain times just to get supply, but we never completely ran out of bikes like some brands did. Overall, the Bristol shop showed steady growth compared to 2019, and in the midst of it all we managed to launch the new outlet in Brighton as well.
Bristol has one of the country's better modal shares for cycling – what contributes most to this and are you involved in local advocacy at all?
Bristol received Cycling City funding a few years ago and the council is still reasonably good at supporting cycling, improving cycle lanes and infrastructure in some places. I'm a member of the local cycling campaign and I strongly support pedestrianisation, new cycling infrastructure, and motor traffic restrictions. More than anything we feel our part in this as a business is to get as many 'ordinary' people into cycling as possible. The more people cycle regularly, the more demand there will be for better road safety and more funding for cycling's progression.
The foundations of your business really started with a view to making cycling accessible to all at prices suitable for the masses. Is second-hand trade still a part of your model?
Making cycling accessible and appealing is still absolutely central to what we do. Several years ago, demand for used bikes far exceeded supply, so we switched to selling new bikes. (Also, by then several other shops and charities in Bristol had started offering affordable used bikes).
Our focus is still very much on making cycling accessible. Despite being built to order in the UK, our bikes are very affordable and are aimed squarely at the commuting and touring segments. In this way we get as many people as possible out of cars and onto bikes, rather than selling a few very high-priced bikes to existing cyclists. Electric bikes have been especially good at helping with this shift in recent years.
With so much to keep tabs on, what lessons have you learned along the way about focusing on profitability in tandem with the work you do to put people on bikes?
I have been using the services of Bristol ActionCoach for the last four years, and it has absolutely transformed my thinking about the business. It's all about making the business run efficiently and predictably, so that the customer gets the right results every time. Focus on what you do well, and then systematise it so that you can do more of it and do it consistently. Once you have a good system in place it runs like clockwork, so then the customers are happy, the staff are happy, and the business makes a profit.
All of this relies on having good staff. I am very fortunate indeed that I have an excellent manager and team, in it for the long-term and all pulling in the same direction. This gives me time to turn my attention to expanding other areas of the business.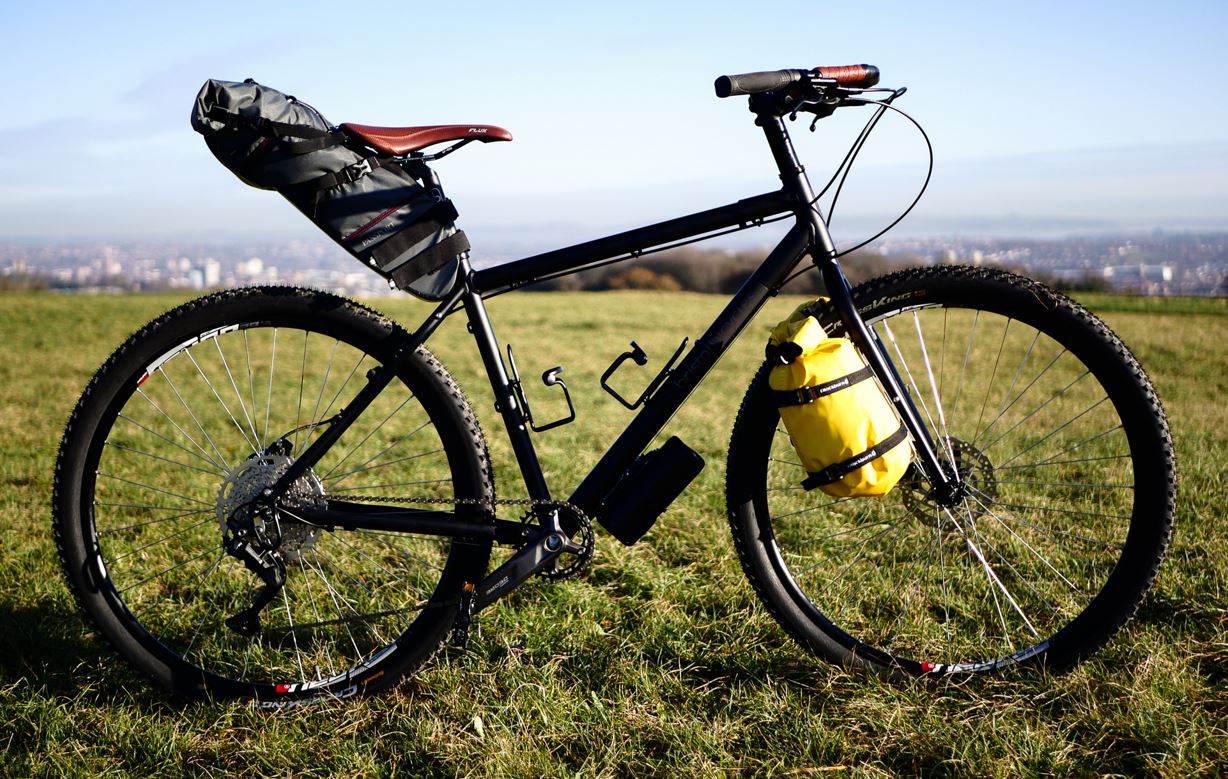 To what degree can the bikes be customised for the dealer and their customer?
The bikes are all designed online by the customer and built to order, so each customer can choose their own riding position and components and accessories (see the bike builder on bristolbicycles.co.uk for an example of just how much customisation is possible). All of our standard models (hybrids, touring/gravel bikes, Dutch bikes and E-bikes) are available to all our dealers.
Furthermore, we can work with dealers in future to introduce new models to the range. For example, if we get a dealer in Oxford or Cambridge who would benefit from having a hub-geared bike, we can potentially develop this and add it to the range. Or if we get a dealer in London who would sell a lot of folding bikes then we can look at designing and adding a folding bike to the range.
Key to anyone taking on a bike label is ability to supply – how are you fixed to continue the rollout?
Last year was pretty challenging, I must admit! We had to delay our franchising plans somewhat due to Covid and the lack of component supply. But it is getting easier now, and we are managing the stock situation and planning ahead. We have placed forward orders for Shimano groupsets up to the end of 2022, and we have sufficient frames and forks in stock and currently in production to last at least until spring 2022.
Aside to that, what's in it for the franchisee – what terms, backup and margins are on offer to the partner?
We provide:
Your own local brand name, e.g. Leeds Bicycleworks or York Bicycleworks
Area exclusivity
A long-term partnership
Marketing support
Sales support
Technical support
Workshop parts at lower than trade prices
Complete sales system in-store and online: marketing -> quote -> sale -> payment and delivery
Stock control system is built-in
Complete workshop system for bike build and quality control
Unlike any other franchise, it is your unique brand which isn't sold anywhere else in the world. So there will be no online discounting to compete against, no margin erosion, no end-of-year sales.
Customers love the concept too. In both Bristol and Brighton we have found that people are proud of their city and they want to buy local and support an independent business. Plus, they really appreciate being able to buy a bespoke bike from the actual shop which built it, safe in the knowledge that they can always bring it back for servicing in the future.
In terms of margins, we supply the kit of bike components at lower than trade prices. We then charge 10% royalties on each bike sale (but only once the bike is sold, to help your cashflow). Overall, this means the margin works out between 30% and 45% depending on the model of bike. Further discounts are available for franchisees who bulk-buy stock.
You're working with another local business as part of the electric offering, is that right?
We have worked with another Bristol company, RevolutionWorks, to develop a really lightweight, simple E-bike system which is an absolute game-changer in that it allows us to build an E-bike which rides just like a normal hybrid bike.
The total bike weight, including battery, can be as low as 15.5kg. It's so small and understated that it really doesn't look like an E-bike either. This E-bike will be available exclusively to our franchisees from spring 2021.