Ion talks expansion of youth and new Boa footwear catalogues
With a lift in the mountain bike market seemingly spurred by the reopening of bike parks and warmer weather accidents will happen. Sean Reynolds makes the case for keeping your customers in one piece with Ion goods…
In recent years Ion has won a handful of design and editor's choice awards – what's the business been recognised for?
Since day one, protection has been in ION's DNA. Our award-winning body armor, especially the K-pact has convinced product reviewers and regular mountain bikers alike. They have been amongst the community favorites of renowned mountain bike magazines for many years (Freeride Mag, Enduro Mountainbike Magazine and many more).
Relatively new to the catalogue are ION's clipless and flat pedal shoes, which have won the prestigious Design & Innovation Awards in 2020 (Scrub Amp) and 2021 (Rascal Select BOA).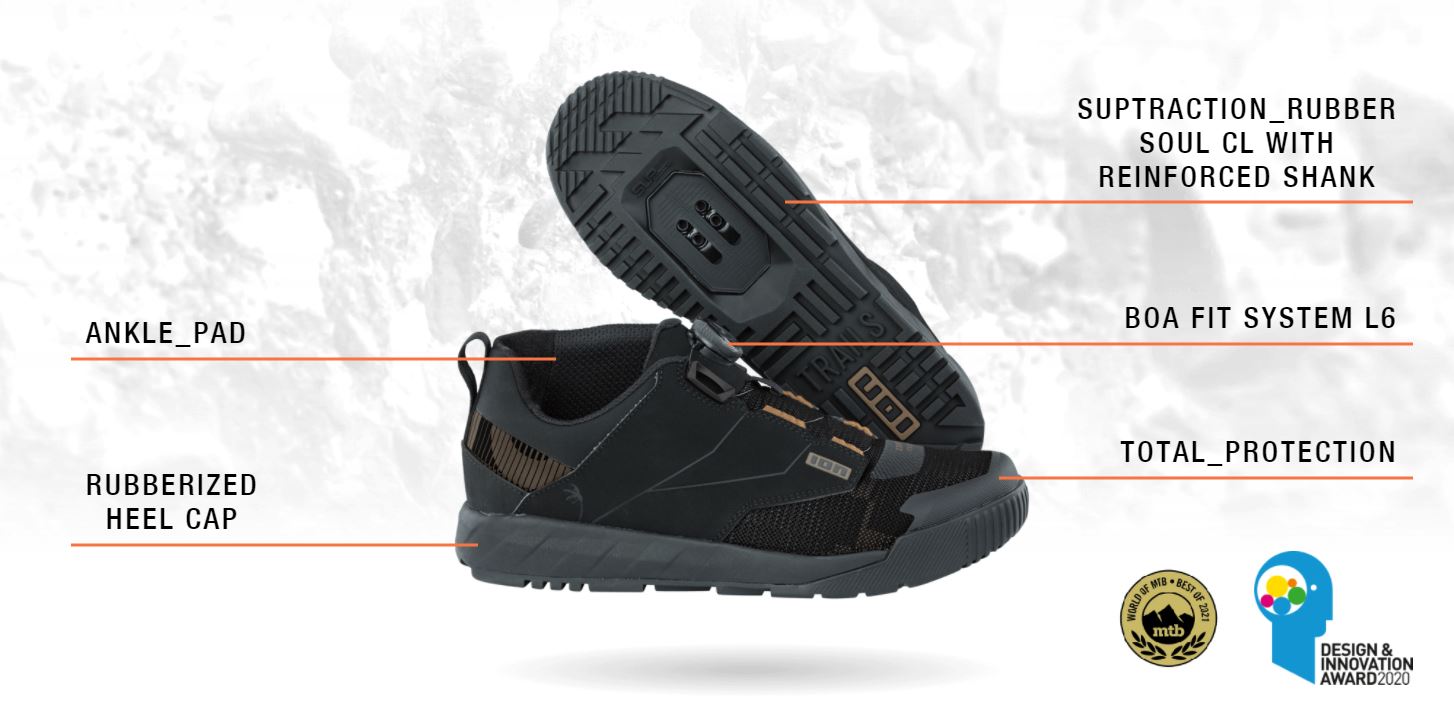 New product is incoming from Ion, most notably Boa equipped Shoes and a new youth range. What should dealers keep tabs on and what innovation is woven in?
Our goal was to develop a high-performance bikewear and protective gear line for young bloods. In terms of style, the younger generation (6-12 years) can now keep up with older ones with the very same protection technologies
In terms of footwear, ION also ramps up performance with BOA Fit Systems on select lines.
Since shoes are the crucial connection to your bike, you can now rely on a seamless power transmission onto the pedals. This is all part of ION's Concept of Control, meaning the perfect combination of grip, a sport-seat feeling and protection.
For a brand like ION, what tips have you for dealers to promote sell through when it comes to set up in store and relaying tech messages to consumers?
We provide seasonal print and online materials that include campaign related items, as well as tech information for highlight products. To us it is important to showcase our products in a premium way, therefore we also offer a range of branded in store tools from hangers and silent salesman items, to racks and alone-standing displays.
When does stock land of the latest goods and have you the volume to see the season through?
The first drop, including outerwear and helmets (early buy range) will be available for retailers from August 2021. The second, bigger drop will land in February and contains the major part of the SS22 range.
Availability is a big challenge this year, not only to us. By collecting pre-orders within our given timeframe we are sure that we can provide everyone with enough product. Speaking of this we will rely on pre orders more than ever – so to play safe retailers should also plan ahead to get the best availability.
Ion is soon to launch a MET Helmets collaboration – talk us through why you chose them as a partner and for which expertise:
We know how important it is to rely on your safety gear. Since our expertise lies in developing knee and elbow protection, we decided to partner up with MET to satisfy our high demands on quality and safety.
Tell us a bit about the Ion distributor Boards and More:
Boards & More was founded in 2000 with roots in windsurfing, kitesurfing and wingfoiling. Eventually they brought their passion for high quality sports gear & the surf spirit to the trails with ION Bike. Recently it has also become the parent to SQ Lab.
Boards and More is driving the Save our playgrounds sustainability message, tell us why this adds appeal for shops and consumers alike:
We believe that sustainability happens in many parts of a company and cannot be achieved overnight. We work in our verticals – materials, partnerships, production, packaging and mindset, trying to improve wherever possible. For example, exchanging packaging from plastic bags to cartons, reducing distances from raw materials to production, or trying to avoid flight shipments. All Ion's efforts can be seen at ion-products.com/bike/save-our-playgrounds/
What are the sign up terms for new accounts?
We will provide POS material and our global marketing plan for Dealer collaborations. Sean Reynolds is the first point of contact for sales and warranty in the UK and he is backed up by a dedicated team in Molin (Austria) and Munich (Germany) for customer service and marketing.
For more information about becoming an ION Stockist, please contact Sean on +44 (0) 7974975492, or by email.