How the e-bike has become the star performer for the Netherlands
CIN hopped over the North Sea on a visit to the Netherlands to find that there is more to the local cycling market than its famously enviable infrastructure…
Amsterdam is to allow 'emission-free vehicles' only by 2030, with millions of euros set aside to improve bike paths, parking and general cycle infrastructure in the run up to the milestone date. Despite this being a bold move, there probably won't be too many cycling industry watchers who are altogether surprised to see this plan, given the Netherlands' famously pro-bike attitude.
Infrastructure is one thing, but how is the market faring? Like many cycle markets around the world, things have got more competitive. As Gazelle tells us (CIN 003 2019: page 18): "40 years ago, there were three brands in Holland. Now the market is much more crowded."
Brands have doubtless been keen to grab a share of a territory that continues to grow. Recent figures from the Netherlands' RAI Association (with BOVAG and GfK) revealed that the sale of new bicycles increased 25% in 2018, compared with 2017. This mature market saw more than one million bicycles sold for the first time in four years.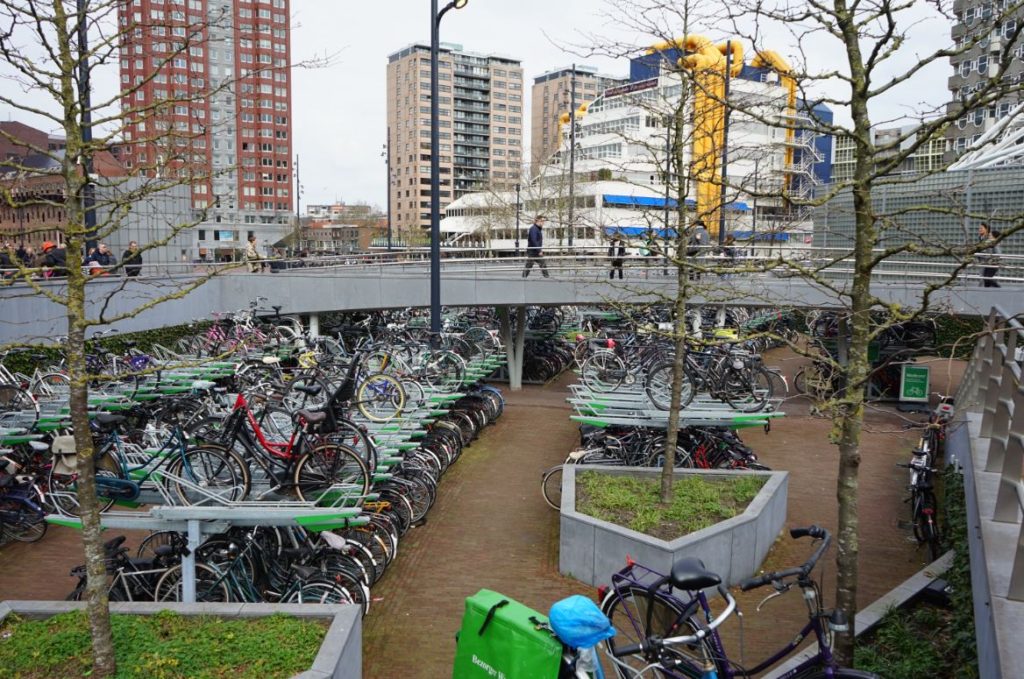 E-bikes have been the star performing category for the Netherlands. Now the biggest sector of the trade there, four in ten new bikes were electrically powered in 2018 and e-bikes contributed to a rise in the average purchase price of a new bicycle, to €1,207 (it was €734 in 2011). Despite those impressive stats, the industry still feels e-bikes have room to develop further.
"The growth of electric bikes will continue," a Gazelle spokesperson tells Cycling Industry News. "Besides older people, we see other consumers like students and commuters also taking the e-bike or speedbike. The e-bike as a product for elderly people is history. Related to the fact that more people choose to ride the e-bike, this also means more e-bike sales. Due to traffic issues in larger cities, congestion as well as government policy, we believe that the number of e-bikes will only increase."
Another significant player in the Netherlands and wider cycle markets is Cube Bikes and Oneway Bike Industry BV. The firm tells CIN that e-bike sales are "going through the roof" with even children using them en route to schools. Three bikes per person is a standard in the Netherlands, the firm adds, with a thriving second hand bicycle market within which Cube Bikes are popular and hold their value.
Cube Leersum opens next to neighbouring trail centre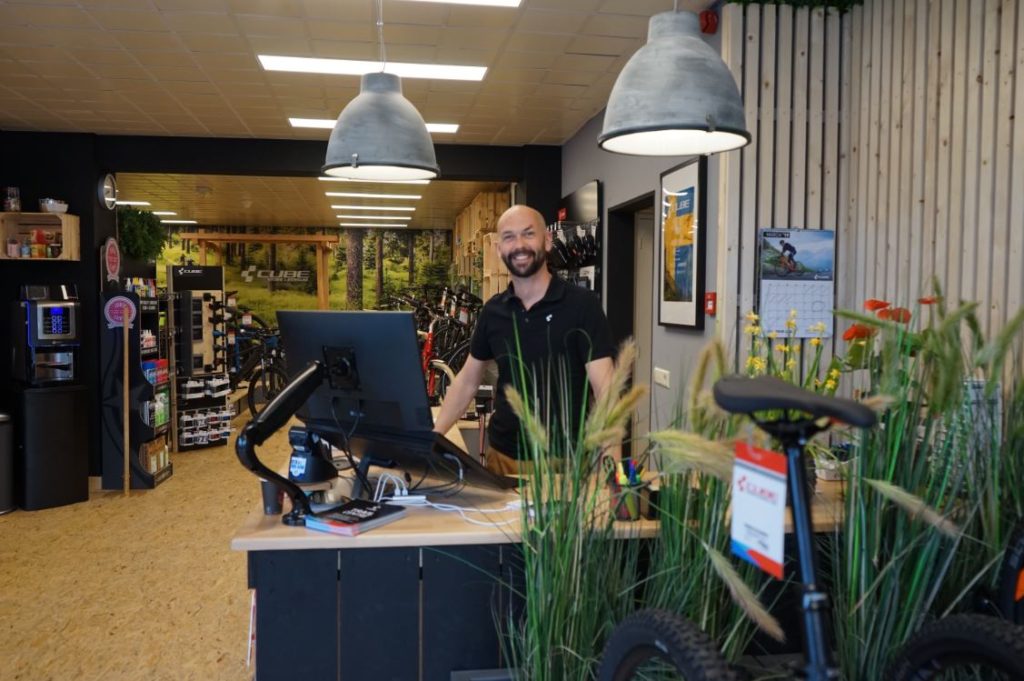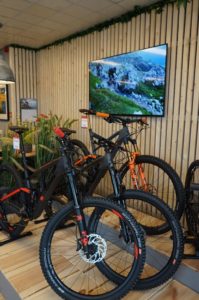 "The generation buying into e-bikes is getting younger and younger," Jeroed Beije tells CIN. Beije runs Cube's new store in Leersum, near Utrecht in the Netherlands. He sees older riders as pro e-bike too, but there's a stubborn group between, around 28 to 35 year-olds, that remain sceptical about electrical assist, he says.
Cube's Leersum store opened its doors in March 2019, situated close to a national park with an enviable set of trails. With a significant e-MTB fleet of demo bikes, the shop has been tailored as a hub for the neighbouring MTB network. "20,000 registered cyclists use the trails there," explains Beije. "They have to pay a €7.50 annual charge to use them."
The general retail market remains tough, he adds, with many shop owners reluctant to give up old ways of retail and relying on old retailing techniques and methods used the way their grandparents may have. Cube's Leersum store is, however, a decidedly modern outlet. With a shop tailored to make the most of its location and a significant demo fleet, the shop also boasts plenty of nice details (like a big mirror outside the changing room so punters can get a proper look at themselves in new gear) and even business cards for its mechanic – a man so popular that one devoted customer cycled near to 100 kilometers (round trip) just to have their bike serviced by him, we're told.