Insight: Consumer's Christmas shopping habits, store loyalty and click & collect
The release of JDA & Centiro's Christmas Customer Pulse Report 2017 has outlined some changing habits of Christmas shoppers.
The 2,070 UK adults surveyed by YouG0v and compiled into this downloadable report, highlight how online shopping during Christmas can be particularly challenging for an unprepared retailer. A third of online Christmas shoppers experience an "issue with their purchase".
Sales both on Christmas Day and Boxing day were predicted to have hit £1.789 billion in 2016.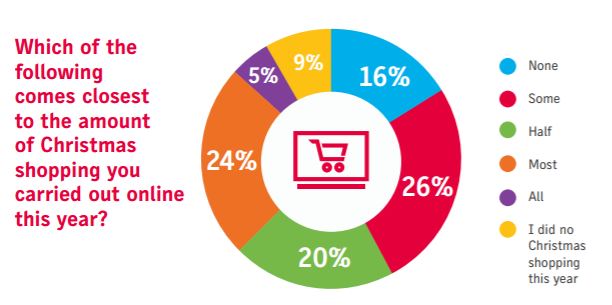 Key points from the study include:
Online listing issues forced 12% of UK adults to give their business to an alternative retailer. Those aged over 25 are at least 77% likely to switch to an alternate retailer on the back of a poor experience.
An increase on 2015's study came from those claiming they would shop more in store as a result of tight online ordering deadlines. 27% said they would simply order earlier.
78% of online Christmas shoppers said they will consider switching their business in future due to a poor online experience this year.
19% gave their business to a competitor due to stock unavailability.
7% chose to give their business to an alternative retailer because the delivery schedule of their first port of call did not meet their needs.
More than 20% of Christmas shoppers reported receiving a damaged item, a problem likely exacerbated by the high volume of orders placed during the period.
39% of people used a click and collect service, with the avoidance of delivery charges the main reason for the uptake in the service.
35% of females and 18% of males used click and collect.
Issues relating to click and collect are reducing, however 32% experienced some issue. Meanwhile, usage of C&C has plateaud.
21% will use click and collect more next Christmas and 61% the same amount.