IceBike: key product highlights for the season ahead
Madison Sportline's Icebike show continues on at Arena:MK today, but if you're unlikely to be able to tear yourself away from the shop to visit have no fear, CI.N is here with a round up of the key talking points. Short on time? Check out the full gallery here.
Science In Sport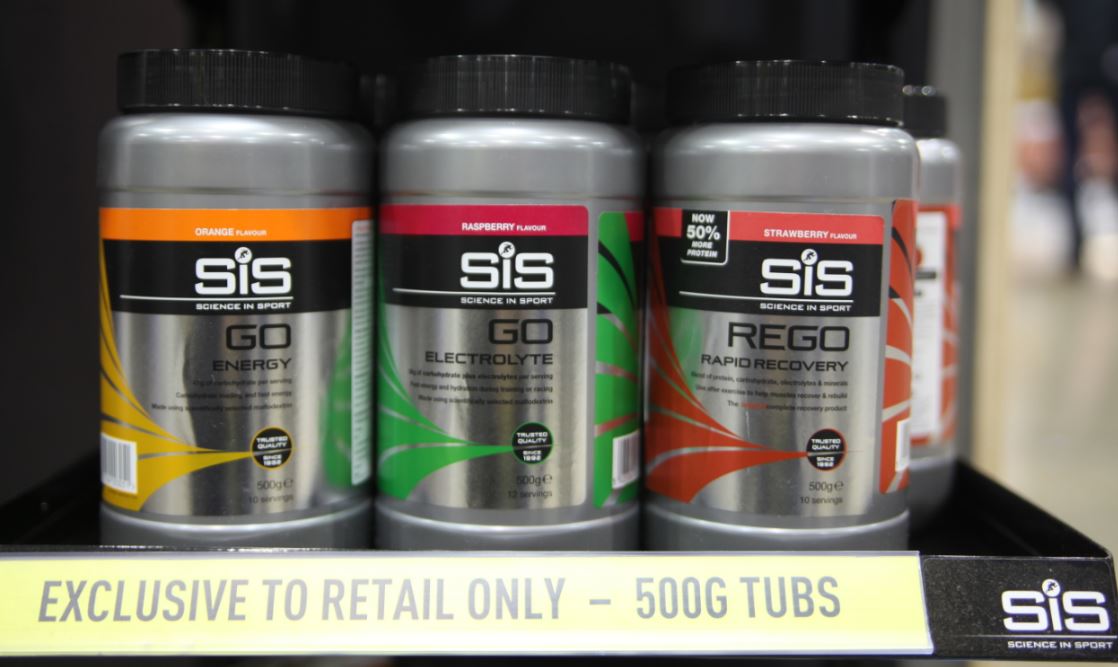 Moving to give independent stockists a level playing field with online, SIS is "getting smarter with its ranges," we were told.
Exclusive to IBDs are new additions such as High Street shopping bag friendly 500 gram tubs which are competitively priced in terms of content to price ratios.
Hot on the heels of the news that Mark Cavendish has personally invested in the company, the firm will for 2017 offer a strong line of bundle deals that will sell best in store.
Thule and Yepp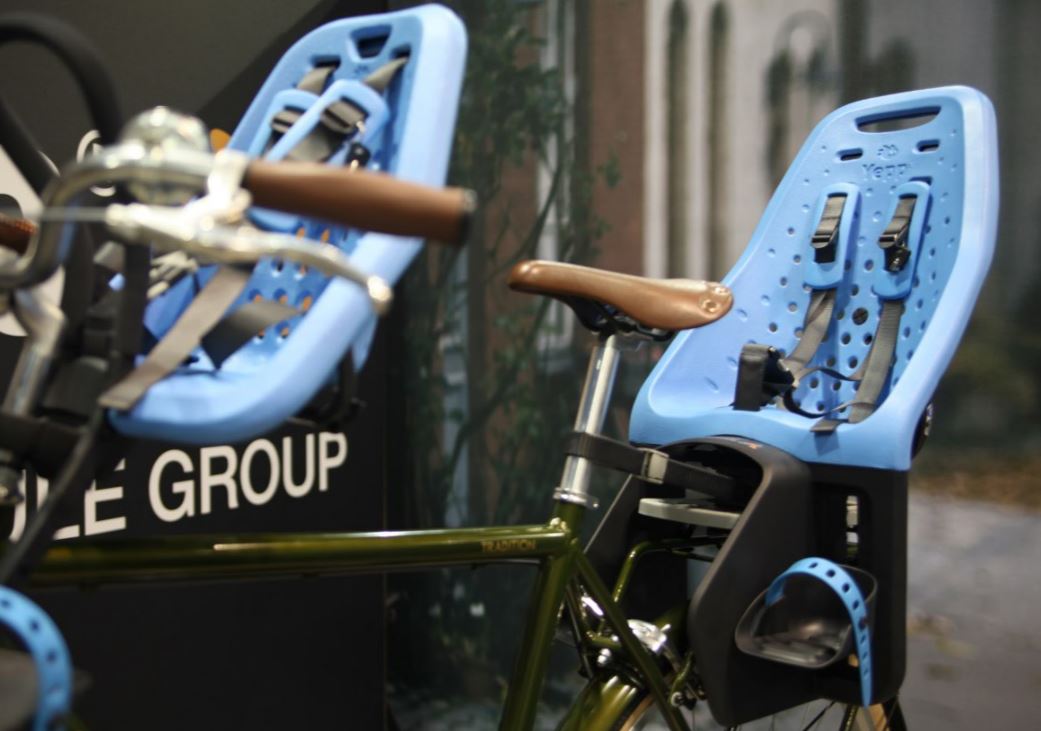 Recently acquired by Thule, Yepp's incorporation into the range suddenly gives Thule one of the largest childseat ranges in Europe.
Worth dealer's attention is the new Yepp Next, described as a "morph of the Yepp and Thule Ridealong's best features". Landing at the end of March, dealers have access to product at £85, £120 and £125.
Meanwhile on the Chariot front, the old range has now been superseded by the new line of Thule branded carriers due to land in stock from May. Dealers will have access to the Lite product at £590 and single or double versions of the Cross at £850 and £950, respectively.
Madison Clothing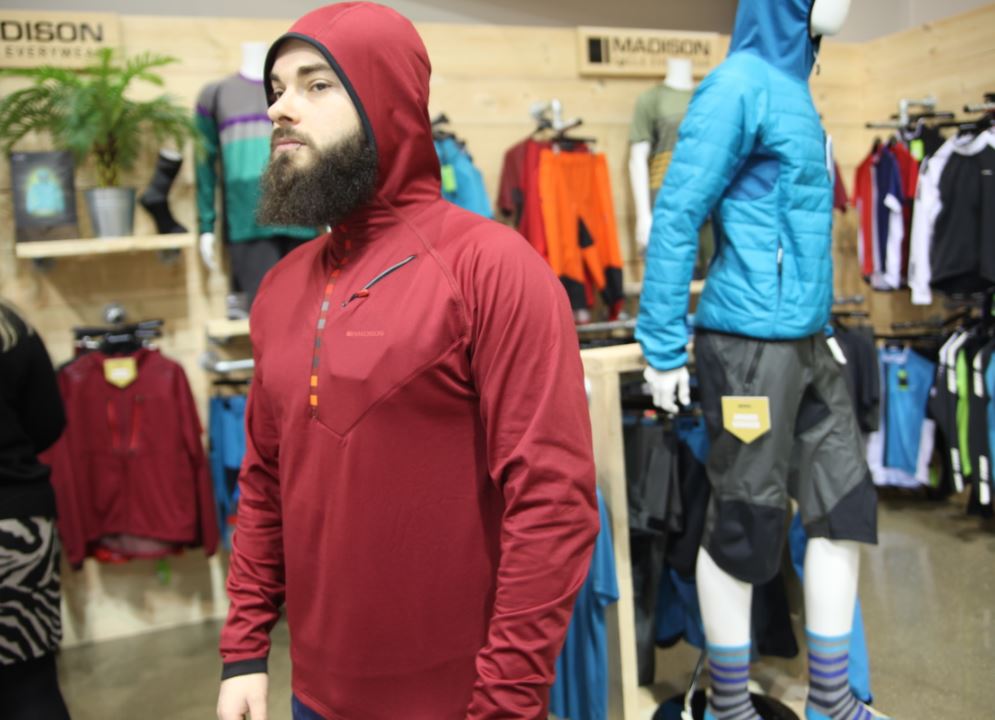 With Spring Summer clothing landing now and prototypes of winter lines sneaking through, Madison's own label clothing is a prominent feature of the show.
The Flux line brings through lighter fabrics, improved wicking and breathability and adds lazer cut venting. On the matching short enhancements have been made to offer high levels of stretch, while the pockets have shunted to enable easier access in the saddle.
For winter, the Flux waterproof jacket comes slimmed down for a better fit, with length added at the sleeve and a stowaway feature added at the hood.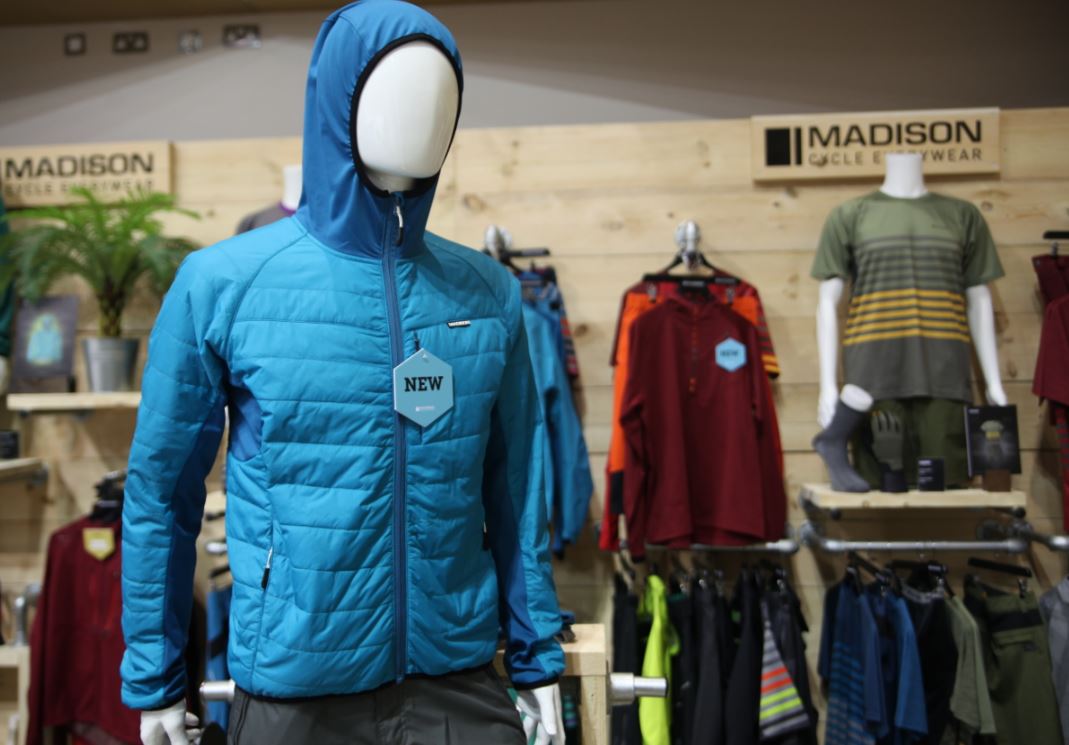 On to the Roam collection and you'll find a new jersey, slipping in at £30 and creating a new entry pricepoint.
Big changes are planned for winter as the Addict branding disappears making way for DTE (Defy the elements) labeling.
Due in August will be a new £99 jacket combining four way stretch in the back with a 3M platinum filling for insulation. Both windproof and water repellent, you'll find these in the catalogue in blue, green and black shades.
Also due is a premium end £159 jacket, tentatively name the Storm. Removing some of the zips found on prior versions and adding an oversized collar, this jacket will naturally sit away from the face, giving ample room for a helmet and hiding away storage from the elements.
The majority of garments are available in both men's and women's cuts at identical price points.
Maxxis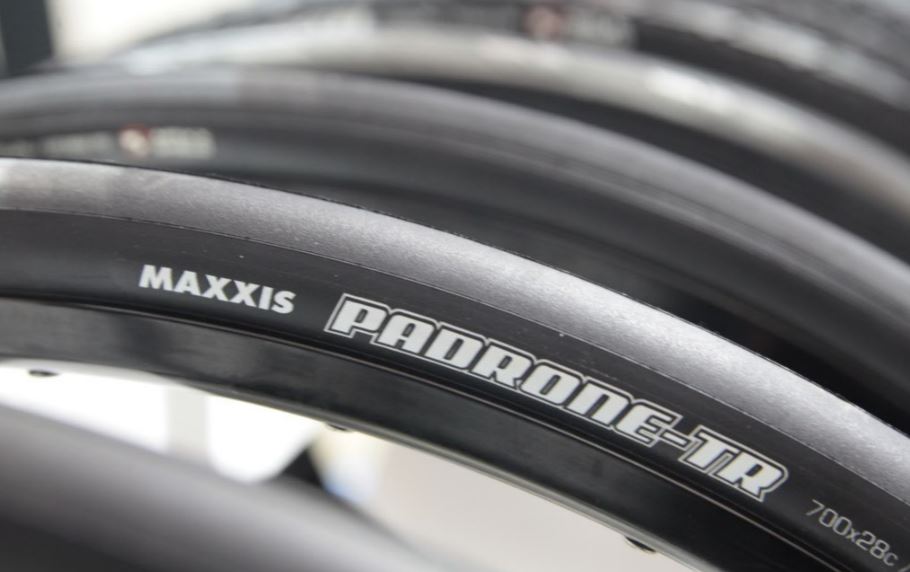 New to the stable, Maxxis are on a mission to introduce dealers to the road-going ranges, for which it makes a good case as a competitive option for bike shops.
Pointing to the Padron TR at £50, Maxxis claim that this is the tyre to appear under three race teams for the season ahead and also a weight and price competitive tyre for which shops can earn a decent margin.
Dealers were also pointed toward two gravel going introductions in the 45c Ravager All Terrain and Speed Terrain tyres.
Though new model samples didn't make the show, further line additions are due for the Taipei Cycle Show and Sea Otter later in the season.
Secret Training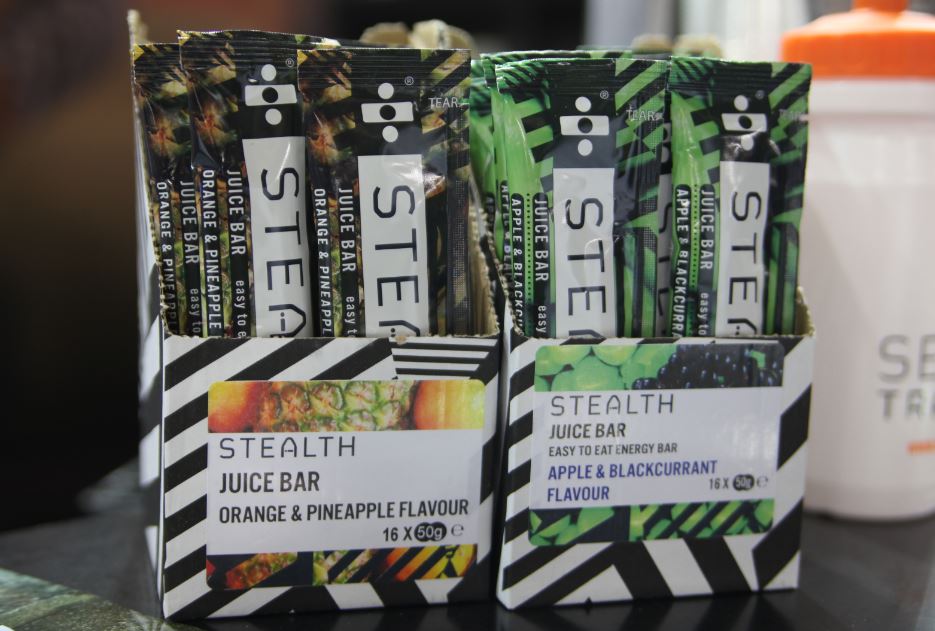 The latest introductions from Secret Training are the slow release Juice Bars and Training Mix.
The Orange/Pineapple and Apple/Blackcurrant Juice Bars will appeal to those who struggle with the density of a typical bar.
"It's everything you'd want from a hard to eat bar in a easy consume formula," said founder Tim Lawson.
Clarijs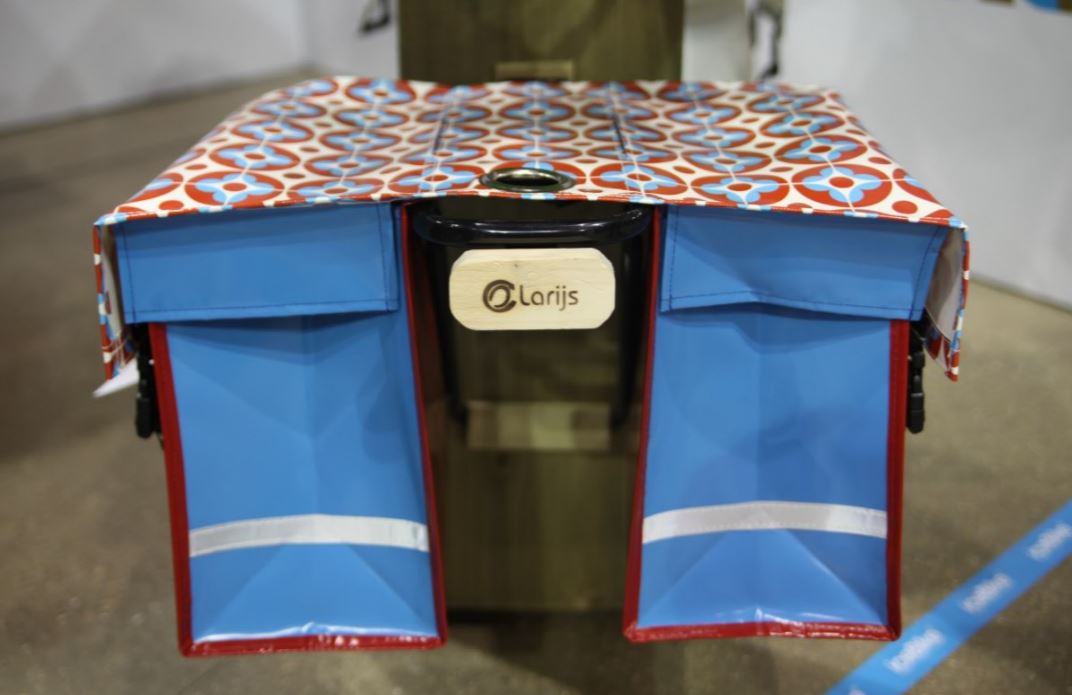 A new introduction for IceBike comes from Dutch-made Clarijs, a specialist in luggage solutions for cyclists.
Retailing at £79.99 for a plain colour and £99.99 for a printed design, Madison will carry the 38-litre large size luggage, as well as £29.99 and £39.99 for add-on sleeves. What's more, dealers looking at custom print can take advantage via Madison with no minimum order.
70% made by those in shelters or prison workshops, the family owned business is big on creating opportunity and skills for the disadvantaged. It is also a manufacturer for cargo bike shelters, among other lines.
Bliss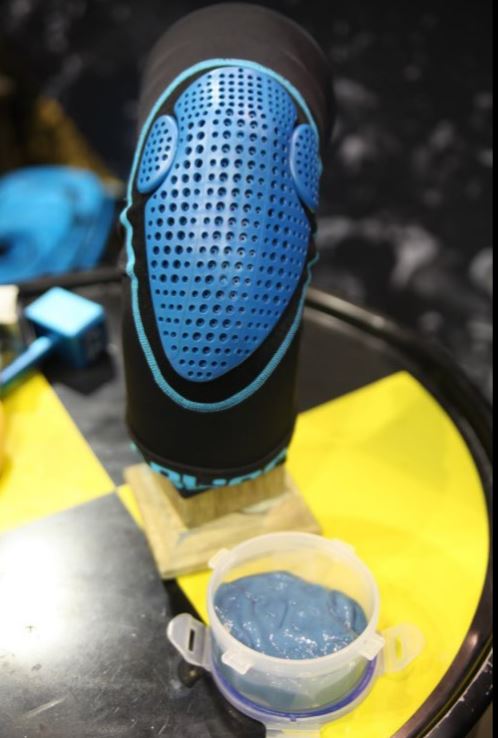 The second generation of the UK-developed Armorgel is now making its way into the Bliss portfolio.
Shown for the first time at IceBike, the protective tech exceeds motorcycle standards and will now shape to the body's contours better than the prior generation. A small price increase, in part forced by currency fluctuations, will impact the brand, however the upgrade to fit and protection more than makes up for it.
A full roll out of the upgrades will first of all be seen in the knee and elbow padding, but later in complete upper body protection, we were told.
Genesis
Two MY18 prototypes broke cover under the Genesis banner – a chromoly framed gravel build and a carbon framed 29er hardtail.
Though detail on the early prototypes remains thin on the ground, the gravel go-er will be sold as a frameset and complete build and is described by Madison as "What people might do to a Croix de Fer to modernise it". The build will come with rack mounting for all day excursions.