Interview: How the ACT is adapting to meet the needs of the modern bicycle retailer
Many of our readers will already carry the ACT's badge on their shopfronts and may well be utilising the plethora of preferential services achieved on behalf of members by the long-standing non-profit. Cycle retail is however rapidly changing, so is our trade association keeping up? We ask marketing and comms contact Natasha Murray…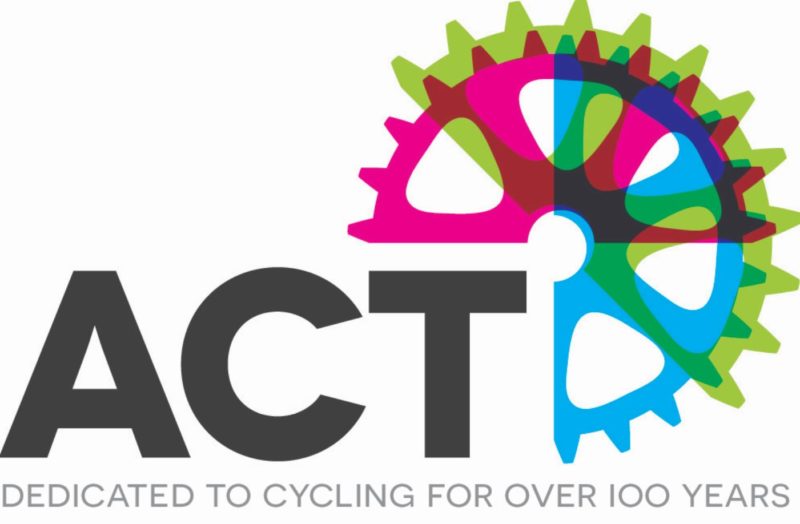 Most of our readers will be familiar with the ACT, but for the uninitiated, what do you do and who do you do it for? 
The Association of Cycle Traders (ACT) is the largest cycle trade association in the UK, in existence since the early 1900s.
The ACT is a not for profit, wholly owned by its membership, operating with a voluntary board of directors. However, the day-to-day running of the ACT is managed by ActSmart, a small team who are responsible for delivering all the business support services available to members.
The range of services and support available is always being modified to suit the ever-changing retail landscape; from our Ride it away service to meet consumer demand for finance to our brand new online 'Guide to e-bikes' to cater for the electric bike phenomenon, it's all been designed with the modern day cycle business in mind.
We are also now seeing a lot more workshops and mobile mechanic businesses coming on board, so we've adjusted our offering by including an introductory membership package to suit smaller business needs.
Businesses can now access our services and support online at a time to suit them, pay membership, manage their account and even start their Cytech journey with the online Theory one course.
So what do members gain from your services?
Through our partnership with ActSmart we want to give businesses more than just a badge to say 'you're an ACT member', so we set out to add more value to membership by providing a range of services with each subscription level.
Gold subscription is by far our most popular package. When businesses join as a Gold subscriber they'll become a full member of the ACT and gain access to some of our most popular services, including Ride it away retail finance, discounts on business insurance, discounts on Cytech training and much more (as well as an ACT window sticker and certificate for display in-store).
For smaller businesses who don't necessarily need to access all these services, we offer the Bronze subscription package which provides key business support services such access to 24-hour legal advice helpline, tax investigation protection, preferential card processing rates and more.
Subscriptions can be upgraded at any time and membership fees can even be paid monthly to help cashflow.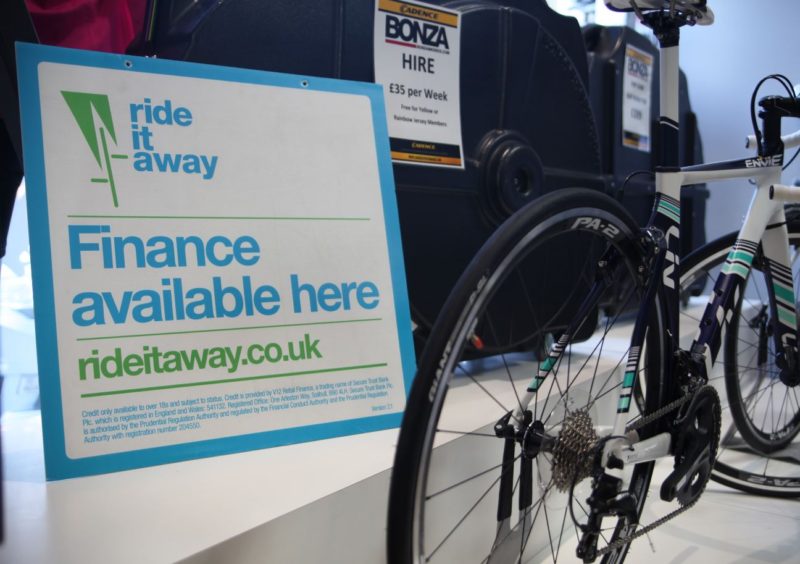 What do you consider the major wins seen by retailer members with the ACT's help in 2017: 
We put a lot of time and effort into educating retailers on retail finance, as this service is one that retailers are really in control of and it gives the all-important top line a boost. The more they make of finance, the better their sales. We provide online educational resources to help maximise finance for individual stores and our support team are always on hand to give advice. Last year Ride it away accounted for £100 million of sales in the cycle sector.
One good example of how we've helped save members money is through LSI, our partner energy provider. Last year one retailer saved themselves £700 p.a. by switching their electricity contract.
We always urge retailers to come to the ACT first, whatever service they are looking for. Each of our service providers has been handpicked by us to ensure retailers benefit from economies of scale, save time, hassle and more importantly money.
What investments is the ACT making to assist those businesses currently struggling? 
We've seen many store closures over the last couple of years but going forwards it's going to be the shops that adapt to the changing retail environment who will thrive and we want to give them the tools needed to do this.
As the battle to compete with internet players continues, service will be a big winner. This means that the workshop is more important than ever. It's vital that small businesses are investing in their biggest asset – their staff – by giving them access to top quality training, so we in turn are always investing into the recognised international industry qualification for mechanics – Cytech.
The e-bike course was launched in order to cope with demand for this increasingly important part of our sector. We have also been busy developing the new apprenticeship standard, alongside a selection of industry organisations, to better prepare candidates for the bike trade.
There are also plans to move one of the Cytech training centres to a bigger, dedicated location, creating a flagship for Cytech training and bike mechanics.
On top of this we are looking at ways to make it easier for mechanics to access technical information, as well as further champion and promote mechanics by launching a dedicated online community by the end of the year.
Away from Cytech, the ACT has also got behind a number of key initiatives this year; partnering with TfL on the recent e-bikes.london project which is encouraging more Londoners to try and ultimately buy e-bikes, to lending our support to Local Bike Shop Day. 
Using finance tools what opportunities exist to shift more bikes in the present climate?
The businesses using finance properly are reaping the rewards, but there are still lots of businesses either not offering finance, or not making the most of it. Retailers should be looking at how they use finance as a sales tool, not just a payment option. This year we are on a mission to educate all retail staff (not just the store managers) on how to use finance to attract new customers, to upsell and bundle products, mixing APR's to protect margin and much more.
We are always on hand at trade shows or at the other end of the phone to provide additional training to any retailers who think they could be doing more with finance. Plus, keep an eye on the CI.N finance workshops throughout the year.
What investments are due from the ACT in 2018 to further build on the membership proposition?
Over the coming year we are looking to strengthen the ACT service portfolio even further to meet the demands of our members. One of the services we are looking to re-introduce is free business banking. Having offered this service many years ago it is now making a comeback following demand from members and being offered preferential terms from one of the world's leading banks.
We are also currently working on bringing a brand new initiative to the cycle industry in the form of a gift, loyalty and marketing app. Keep your eye on the ACT website for more details on this.
Contact the ACT
Web: cycleassociation.uk
Phone: 01273 427 700
Email info@theact.org.uk