Transport for London kicks off electric bike initiative with huge trade support
This morning in Finsbury Park Transport for London, alongside Walking and Cycling Commissioner Will Norman, have launched an initiative to drive electric bike uptake in the capital.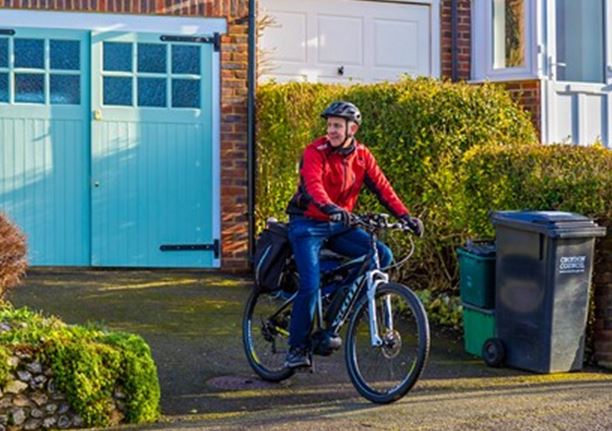 Partnering with the Association of Cycle Traders and a number of electric bike retailers and brands, TfL today hard launches a website that allows Londoners to benefit from exclusive discounts and improved access to e-bikes to encourage more to take up cycling.
This website, available through tfl.gov.uk/electric-bikes, brings together more than 100 stores offering free test rides across the capital – meaning that everyone can try an e-bike that suits them. TfL has also negotiated exclusive offers on e-bikes with many retailers, which are only available through the website.
Jonathan Harrison, Marketing Director at the Association of Cycle Traders, said: "As the largest cycle trade organisation in the UK it was a no-brainer to get involved in the ebikes.london project. By collaborating with TfL, specialist cycle retailers have an excellent opportunity to help increase e-bike awareness and usage across London. The new website allows retailers to promote what's special about their shop, what e-bike brands they stock, details about e-bike demo rides and any e-bike offers available, helping customers to find the right shop for them. Ultimately, encouraging the use of e-bikes will increase consumer engagement and drive footfall into specialist cycle retailers, which is something the ACT always strives to do."
At the present time, TfL research indicates that more than a fifth of Londoners who don't yet cycle are put off by thoughts of being too unfit to cycle, being unable to cover distance, or feeling that they may be too old to cycle. E-Bikes can very often overcome these concerns, as well as remove concerns of arriving to work and immediately needing to shower.
Will Norman, London's Walking and Cycling Commissioner, added: "I've enjoyed trying a number of e-bikes and can see what great potential they have to help Londoners get around our capital. We're working hard to make cycling safer and more accessible, and these e-bikes can make a difference to those who feel unable to travel by bike. By providing a boost as you pedal, the bikes help riders cycle with ease but still improve their health too. I hope through this new partnership we can encourage even more first-time cyclists to take to our capital's streets."