Interview: Upgrade Bikes discusses investment in staff and dealer service
As we begin 2018 bike retail takes on a perhaps unfamiliar shape and one that quite simply must be compatible with the digital age. Noting dealer mutterings of needing consistently strong supply partners, Upgrade Bikes has been quietly investing in bolstering its team, building it brands and shoring up its connection to its customers…
Depending on who you speak to and on what day, the dealer supplier relationship is at times fraught. At a time when retail is rapidly evolving, how businesses integrate and communicate with one another has been under the spotlight in recent times. At Upgrade Bikes that's been noted and responded to with a number of under-the-radar investments designed to make this shop/supplier interaction a consistently more positive experience.
"The bike industry can be guilty of being slower than many others in meeting both retail and consumer expectation, we want to make sure everything's up to speed," said new-to-upgrade recruit Mark Chan, a name many may recognise from his time at I-ride. "We've gone big on orders, or at least we thought we did on our newer brands. Dealer reaction says that they're pleased that they can be guaranteed stock despite excellent sell through of our labels."
It's brand identity on which Upgrade has built a platform, becoming a specialist of sorts in the booming gravel and cyclocross arena, among other segments.
"We have brands that sell through incredibly well and consistently," says Chan. "There are many out there that lure on the promise of margin alone, but when you've a brand like Leyzne, for example, you're almost guaranteed the sell through too match."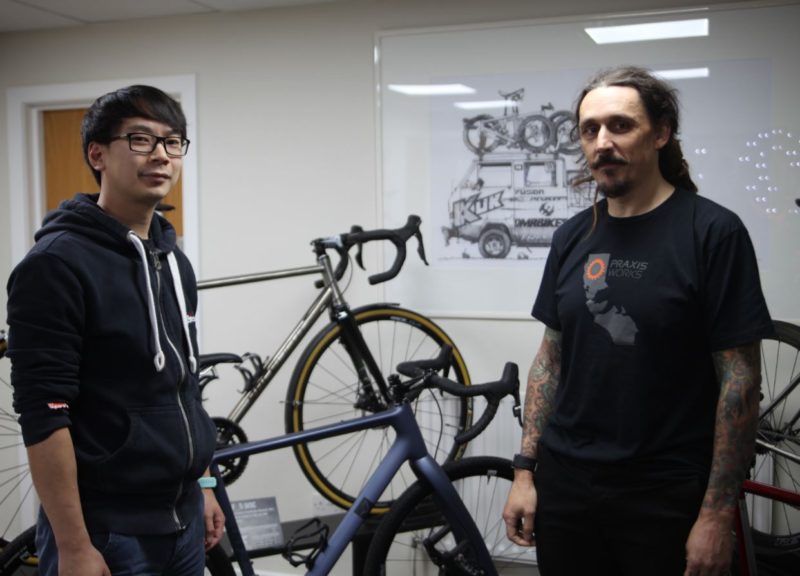 Chan is one of several new investments in staff that have quietly bolstered the team in the past year, bringing to the table his knowledge on a quite crucial aspect of the business, purchasing.
"We've had to hit the ground running with a handful of brand additions, most notably Challenge," explains Upgrade's marketing manager Rory Hitchens. "We've backed these brands heavily on stock, all while upgrading our IT in house in a move to go fully paperless shortly. Everything's now fully barcoded, meaning the warehouse staff are happier, more efficient and accurate. There's also better communication via our couriers enabling dealers to better plan their deliveries."
Reinforcing the infrastructure is all part of ensuring Upgrade remains a firm favourite with stockists, explains Hitchens.
"In a seismically shifting market one thing we have here is stability. I think at the present time a lot of dealers are asking whether their best interests are at heart and can I rely on my suppliers to help. In Upgrade's case, we're not going anywhere, the business is more stable than ever with a portfolio of growing brands – every single one is doing more business despite the industry's problems."
Having enjoyed several years around of 30% growth year-on-year, Upgrade wasn't immune from the trade's recent downturn, yet still turned a 7% increase in sales in 2016.
"Our common sense will ensure we can continue," says Hitchens. "The combined experience of our now 33 staff, plus agents on the road, has helped us add strength and depth to enable improved knowledge at every level of the chain."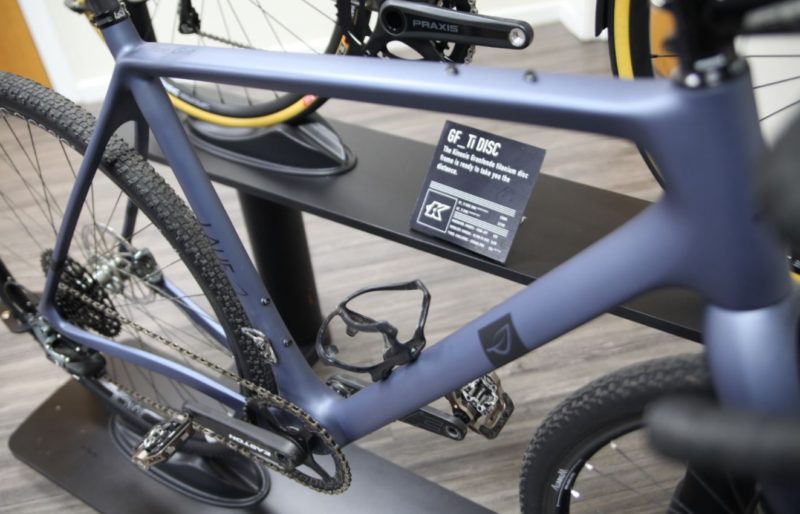 Heading into CoreBike Upgrade will introduce accounts to Lauf's frame and fork development, first spotted at Eurobike. Adding a string to Upgrade's already warrior like bow on the gravel front, the Icelandic brand gives shops an incredibly well thought out carbon option to compliment the Kinesis brand's best-sellers.
"We're in e-Bikes too now," says Hitchens, references Pivot's Shuttle. "Adam Dawson, a competitive Pivot rider who knows the product inside out is the shop's point of contact, he's worked retail too, so understands what shop's require from a brand. With the Mach 5.5 we've a best seller in the making. It's much more capable than it looks and sits right in that sweet spot that will let riders make the jump to more aggressive riding."
Catch Upgrade at CoreBike from January 21st through 23rd to see Lauf, Challenge, Pivot and many more, as well as meet the team in person.