Interview: Hope Technology expands with purchase of new six-acre plot of land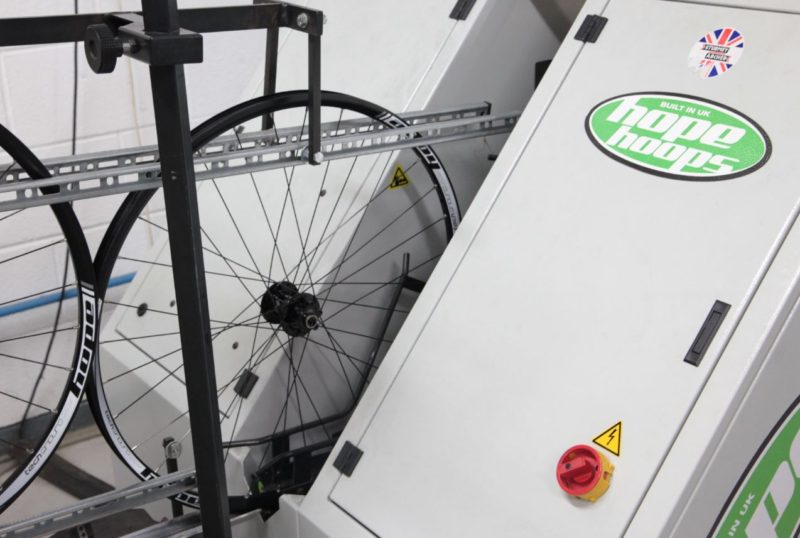 As far as factory visits go in the bike industry, getting the guided tour of HopeTech is a bucket list trip. With yet more potential expansion on the horizon, CyclingIndustry.News set course for Barnoldswick, the small Lancashire town in part propped up by this one-of-a-kind UK manufacturing success story.
Between Rolls Royce and HopeTech, the rural town of Barnoldswick employs between 2,500 and 3,000 in manufacturing jobs. At a time when others in the industry are pondering European reshoring with increasing regularity, HopeTech has for nearing three decades been a shining example of what's achievable when you employ enthusiasts who in turn will do nothing but turn out a consistently reliable product – and one they ride themselves. Mountain bikers the world over are now buying over 50% of the family-owned business's production, which is almost entirely made up of aftermarket purchases.
"We don't like to shout about growth at a time when the bike market is generally suffering, but the business did manage an 18% growth in 2016 and we're in a position where we now have to assess the next stage of expansion to fulfil global demand," says marketing manager Alan Weatherill, brother to co-founder Ian. "We've just recently purchased a six-acre plot of land over the hill. Hope Mill is now mostly full and we've still got the velodrome idea to mull over! 50% of our goods remains destined for the UK dealer, but the overseas business is growing nicely at approximately 25% for Europe and 25% rest of world."
For those that missed this idea, which dates back as far as 2013, Hope has tossed around and submitted planning permission to build a research and development space surrounded by a velodrome and performance centre. That now looks to be closer than ever.
It was just 2015 when Hope last expanded its business with a new purpose-built building to cope with an influx of new machinery, which in recent years has added about £1.5 million in manufacturing assets to the business every 12 months. The owner of the plot on which the original machining business was built in the 1980s, Hope will in 2019 have been manufacturing bike parts for 30 years on the land.
The newly-bought plot, when built, will prioritise things like the firm's startlingly large wheel assembly business, which Hope indicates may well now be the largest of its kind in the UK at 25,000 units a year and growing. With the advent of road discs, the trend toward wider rims and many more sub-segments of road and mountain biking, Hope tell us there's some 1,000 SKUs needing assembly and storage space to ensure that dealers have consistent stock access. At present, the firm is in theory capable of machining a hub, lacing a wheel, shipping and equipping to a customer's bike inside 24 hours. That's a big ask, of course, but it's something to shoot for, explains Weatherill, but with wheels being built from 6am through to 10pm nothing's beyond the realms of possibility.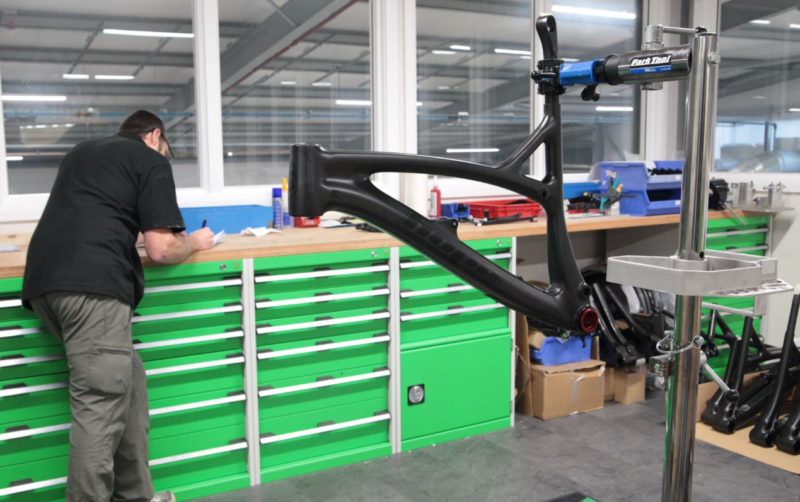 Those who have kept a close eye on the manufacturer's progress will be keen to know more about the ambition for the firm's growing carbon fibre arm. Having recruited British Cycling's consultant on carbon for the past three Olympic Games, Hope's in-house knowledge has enabled the manufacturer to quickly establish a series of products that have racked up the column inches, most notably the complete bike project. Though only making four per week, the £7,500 bikes are selling as fast as they're made. What's surprising for such a high ticket item is just where the 250 bikes estimated to be produced per annum are selling. The Australian distributor has placed such faith in the bike that it has purchased a good stock, while dealers in Italy, Germany, France and select Nordic countries are also invested.
"There's no downturn in the enthusiast market as far as we can see," says Weatherill, "so business has held steady and given our position in the market, increased on many fronts. We sell largely to specialist shops and they're tending to be the businesses holding steady in the current climate."
To our surprise, Weatherill actively brought up a recent CyclingIndustry.News discussion piece on the industry's practice on  carbon recycling, pointing to a single cardboard box filled with discarded parts found not to be up to standard. Much like the firm's metalwork, waste is limited to the bare minimum simply because of precise and complete use of raw materials.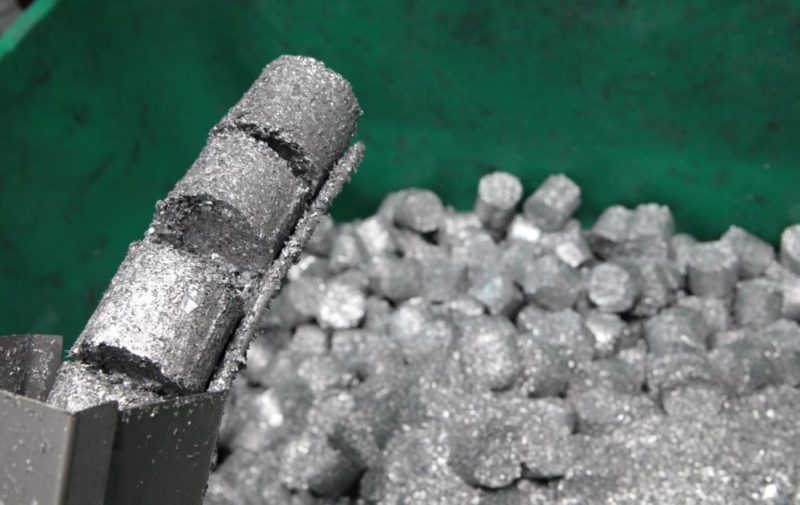 "We're trying to use the same principles we practice with aluminium production," says Weatherill. "That's two years' worth of production waste in that single box. The off cuts have been sent to local schools for them to learn how to use the material in school projects. Carbon production may well move over the hill once our next stage of expansion is complete."
As far as the current premises goes, it's worth painting a picture of the kind of environment and legacy Simon Sharp and Ian Weatherill have created for the Hope family. Eight years ago Weatherill moved to provide the at the time 80-strong workforce with bikes to ride on both to and from work and in a bid to test much of Hope's product with the enthusiast workforce. Today that fleet stands at 300 bikes strong, each allocated to a staff member for the year. In some cases more than one bike is offered.
"We're 100% run by riders, if staff don't ride when they start, it doesn't take them long once they've arrived," we're told. "Our products can realistically take years of testing in the real world and that's on top of our in-house test rigs, so our staff's usage of the product teaches us a lot. Our tests place Hope's goods well beyond the benchmarks required."
Staff are further treated to an extensive on-site pump track and jumps on which to develop their skills. The working environment is unlike any other we've seen in the bike industry and packs immense character. There's clocks made from disc rotors, door handles fashioned from recycled crank arms, aluminium billets raising desks to eyelines, staff pool tables and a Wattbike studio, as well as a well-worn pair of Guy Martin's shorts on the wall. It's an immersive brand experience even away from the production rooms.
The result of Hope's investment in its people seems to be a highly engaged workforce that bring a lot to the table in return. To name just one project driven by staff in recent years, Hope's Women's Enduro is now said to be the second largest of its kind, drawing 250 entries in its first year and engaging a previously under-served demographic.
"We're keen to get more women and kids cycling," continues Weatherill. "I sat in on a recent BA talk and Kevin Mayne of the European Cyclists Federation hit the nail on the head when he said we need to grow the pie. Investments in things like our Academy kids programme are just small ways we can do our bit to engage new people."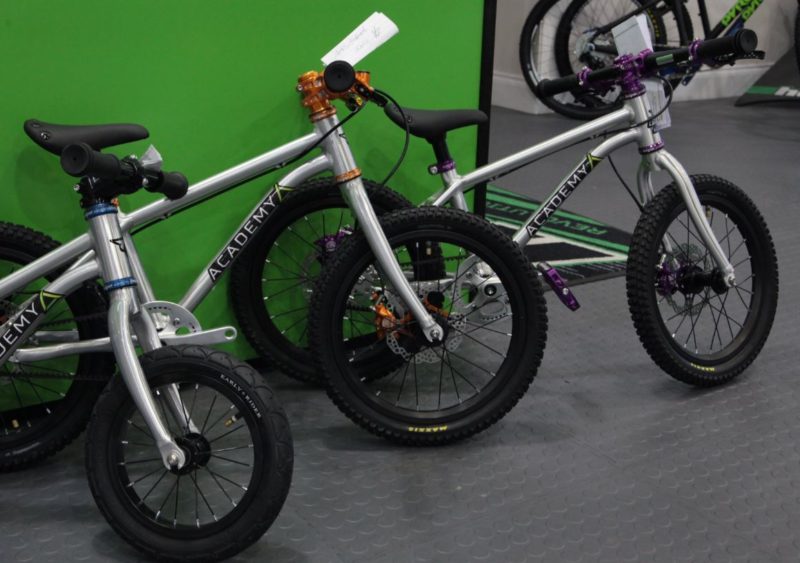 The Academy rental programme is an innovation of Hope's that makes a lot of sense to parents looking for a quality kids' bike. Working as a membership scheme costing between £5 and £29 a month, the Academy bikes tally around £1,500 in value, a figure near unheard of in the segment. Built with a mix of Hope's own goods and lightweight aluminium frames from Early Rider, the bikes are built to last and more importantly, to give kids a genuinely engaging cycling experience on what might be their first time aboard a bike. The bikes are sadly not available to shops, but it is hoped the scheme will create customers as it expands across the country.
So what are the key opportunities for the Hope dealer at present?
"Stock things in black and orange, they're our best-selling colours," jokes Weatherill. "I'd say invest in making customers aware of our wheels. The range has great depth and they're delivered de-stressed and hand finished, so you can be sure they'll go the distance. Enduro wheels are our biggest sellers at the moment, but there is of course a decent road range now too and with discs getting a thumbs up we expect these to begin to move in bigger numbers. Our rate of return on wheels is negligible, it's a solid product all round."
At CoreBike Hope will introduce new point of sale material, including replacement slatwall to better showcase the range. Hope is at present ramping up its production of its carbon handlebar range, something that the firm expects to have stronger stocks of from the start of 2018. As is often the case, there may well be sneak peaks of other experiments too, so keep your eyes peeled for updates.
Hope by numbers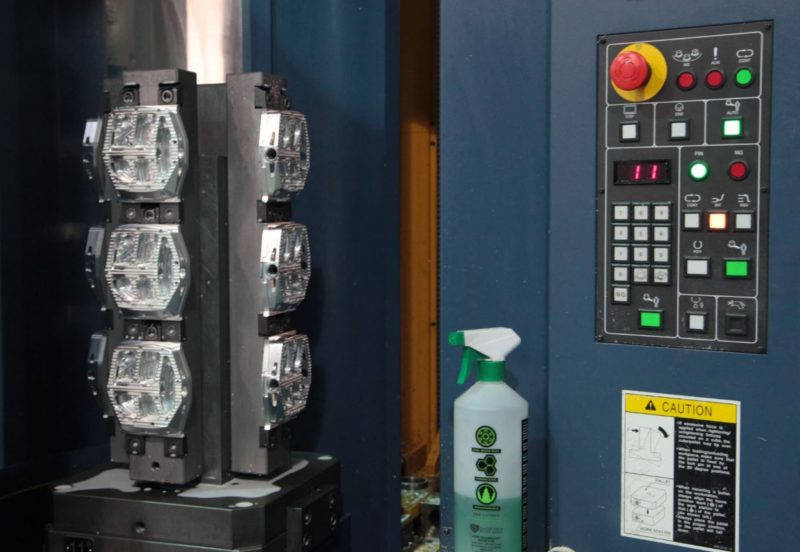 25,000: The number of wheels now rolling off the in-house assembly lines each year
30,000: How many brakes produced annually by the business
250 tonnes: The volume of raw aluminium processed in the factory each year. Every little scrap filing is recycled.
85,000: The number of hubs, excluding those in wheelsets, made per annum
300: The number of bikes made available to staff to ride as part of the company's lease programme
80%: The percentage of staff employed by hope who live in the Barnoldswick community
6 to 9 weeks' worth: The approximate amount of raw material stocked at any one time
50%: The volume of goods produced now exported
£500,000: The cost of just one of the CNC machines working round the clock. £3 million worth of machinery is run by one staff member alone.