Ison debuts 'e-Tility' label Benno and Fidlock accessories
Ison Distribution's Cycle Show presence marked the first showing of two new labels for the Cambridge distributor in Swiss 'e-Tility' brand Benno and the accessory portfolio of Fidlock.
With the stand adorned with imagery from Swiss mountain rescue teams, Benno's purpose is clear and in keeping with a trend towards differing forms of electric mobility and logistic capability.
Ison will take two models from the catalogue, both very capable cargo and kid haulers, with compatibility for Yepp child seats an as standard feature.
Bryan Harris, Ison's brand manager for Benno told CI.N: "These are like the typical cargo bike, but with a shorter wheelbase. They're a product that's in focus given what big cities are doing with congestion charges and school exclusion zones. This type of vehicle will become important to businesses and individuals."
Due for spring delivery, the two models are both Bosch Performance CX motor and 500Wh battery equipped. A one frame size fits all approach means shops will have less to carry on the shop floor, though both a standard and low-step through frame style will be offered.
Prices are as yet to be solidified, but it is expected the e-Joy will sell at between £3,000 and £3,500, while the e-Boost will come in between £4,000 and £4,500. The models landing with Ison next year will be upgradable to a dual battery setup, if the customer requires extra charge. A third model will land during the summer of 2020 dubbed the 'Mini-Boost' and, as the name suggests, this will be a more compact cargo unit capable of carrying just the one child seat on the rear carrier.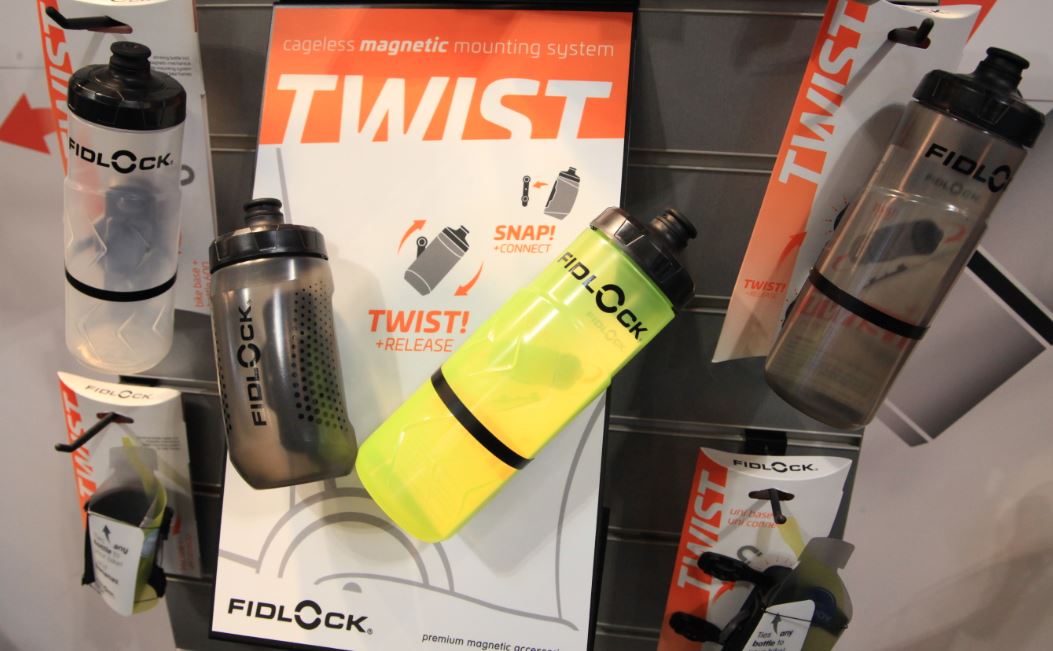 The brand will be an independent bike shop only product, we're told, much due to the expertise required to sell such a product.
Fidlock
Another first showing for shops making the journey came from a POS adorned with Fidlock accessories.
Many will be familiar with Fidlock's magnetic helmet clasps, but that technology extends into a small range of saddlebags, bottle and cages combinations and other accessories. The Bottle system works by simply twisting the bottle against a fixed pivot attached to a frame's standard mounts. The magnetic system has a reassuring snap into place and feels very secure.
So popular has the brand addition been that the initial batch has sold through, but Ison expects to have follow up stock shortly.
The show coincided with the news that Madison would take on exclusive distribution of the ODI brand, a twenty year fixture of the Ison portfolio.