C2W scheme Green Commute Initiative gains FCA licence, offers no price limit purchase
The Green Commute Initiative, started by salary sacrifice scheme expert Rob Howes, has gained Financial Conduct Authority backing.
Speaking to CyclingIndustry.News, Howes said that being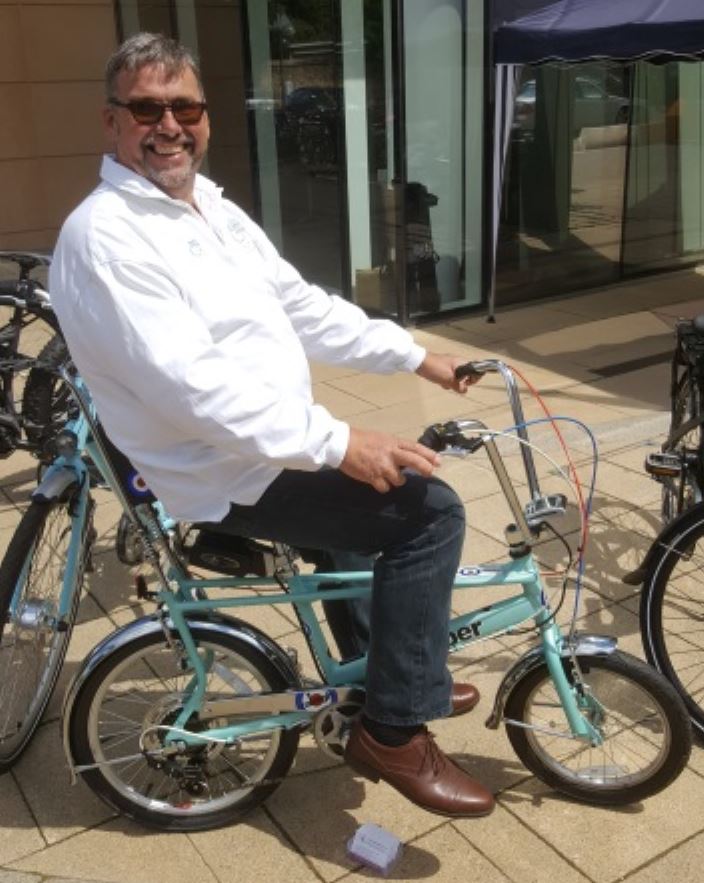 given the green light by the FCA further solidifies his business as a reputable player in the cycle to work arena and one that can legitimately offer the bike specific salary sacrifice scheme without the £1,000 limit imposed elsewhere.
"It's a rigorous 12 month process getting an FCA licence," Howes said. "We're essentially hard launching now with the business, despite already having 400 bike retail partners.
Having worked on the now redundant Home Computing Initiative and formerly built Halfords' own cycle to work scheme offering, Howes has worked within the salary sacrifice business since 2001.
This, he says, has previously given the GCI a deep knowledge of various loopholes in the legislation allowing customers access to bike retailing above the £1,000 threshold. The FCA stamp of approval will now allow Howes to accelerate the business.
This presents a huge opportunity to the bike dealer, says Howes, who indicates that an enormous 80% of trade thus far has been tied to electric bike sales. And that's not the only opportunity for the bike dealer.
"We charge just 5% commission, so the bike dealer who is already on a tight margin is keeping a larger share. With our average sale price sat at around £2,500, that's significant. We're doing huge electric bike trade, around 80% of sales. That's important, we're not talking so much about the cyclist, but the commuter with pedal-assisted sales and that's something transport authorities are beginning to embrace and understand. All cycling is beneficial."
Also key for the bike dealer, says Howes, is the quick turnaround, with money often in the retailer's bank account in just 24 hours in many cases.
"Once an employee has convinced their employer our system, which is largely automated, can turn the transaction around very quickly. This week we had an inquiry on the Friday and the customer had their bike on the Saturday morning," says Howes. "I think that's a big incentive for the independent dealer, of which we have about three or four new sign ups a day at present."
The consumer is offered unique perks too.
"At the end of the hire period, to take full ownership of the bike there's just a £1 fee, as opposed to the 7% charged by the market leader. And we never take ownership," says Howes. "So it's a genuine 42% saving, depending on your tax bracket. The Employer too wins with a 13.8% National Insurance saving. We can also finance viable businesses, even those buying fleets of bikes."
Howes says that he is now actively targeting market share and has recently recruited help to drive business.
"By Easter I forecast we'll be recruiting again," concludes Howes. "We're tiny in the grand scheme of things, but we're growing fast now."