Ison reveals guests and new product line-up for Core
Ison Distribution has been fleshing out its CoreBike line-up revealing some of the new products and guests the firm will showcase at Whittlebury Hall next week.
HT Pedals
Hector from HT Pedals will be at the Core show to introduce new products – such as the GT-1 pedal – and also discuss the other market leading options from this World class performance pedal making specialist.
HT GT1 Pedal is the new GT1, designed as the more budget friendly option of the famed enduro and trail aimed T1 pedal, which will get you a lot of the HT performance, for less of the price. Availability of the GT1 is expected from late February and will be coming in a black only colourway. GT1 RRP: £59.99
"Come along to the Ison rooms to meet the brand and discuss what HT can offer you."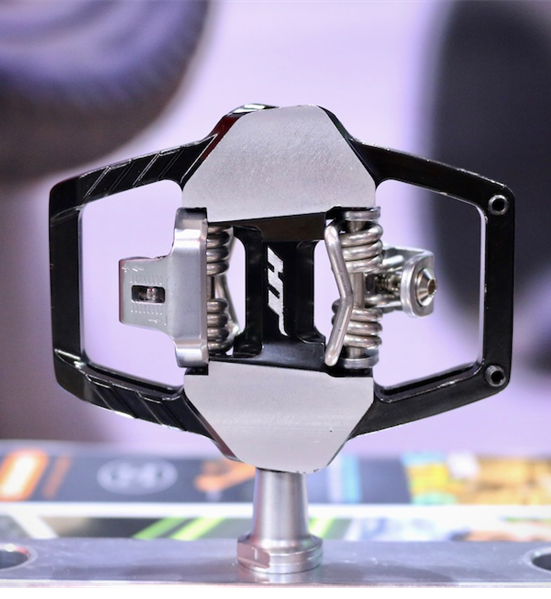 GENETIC DRISER 16
This new style of drop bar may be a little bit 'Marmite' in its following.
The new Genetic DRISER Drop Riser handlebars are perfect for cyclists who hate the look of stem spacers and want a taller front end, much the same as is very common in Mountain biking.
Now cyclists can opt for a 'riser' bar – but in a dropped bar format.
Genetic Driser bars also feature a 'Gravel' fashionable comfortable 16-degree flare, along with an ergonomic semi-aero top allows riders to ride for longer in comfort. Available in Black, in three widths.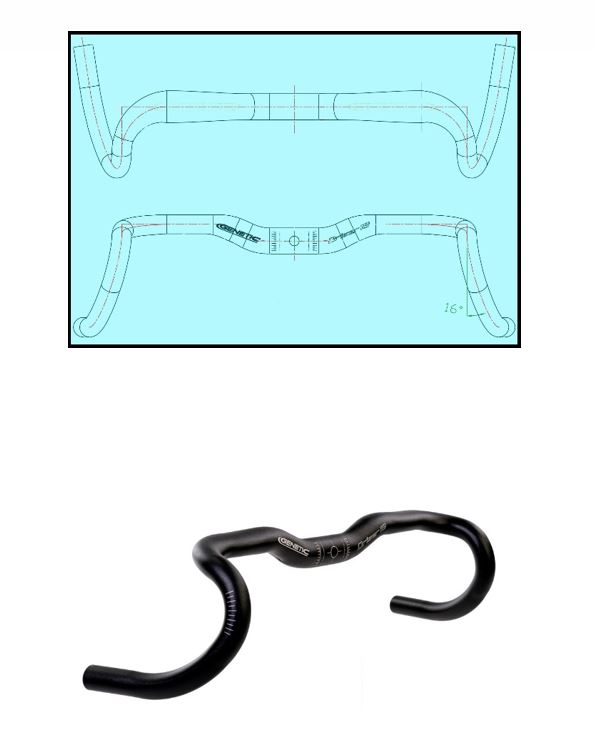 Surly
Ison said: "Surly is one of the few desirable brands that several industry insiders have one of in their own personal bike shed collections.  Their appeal is not universal, but it is very strong for those 'in the know'.
"At Core, Surly will be showing some of the latest options in the flesh – such as the new Ogre.
"Come and talk to the brand in the Ison rooms at CORE bike about becoming a stockists for what is arguably one of the leading Steel frame bike brands on the planet."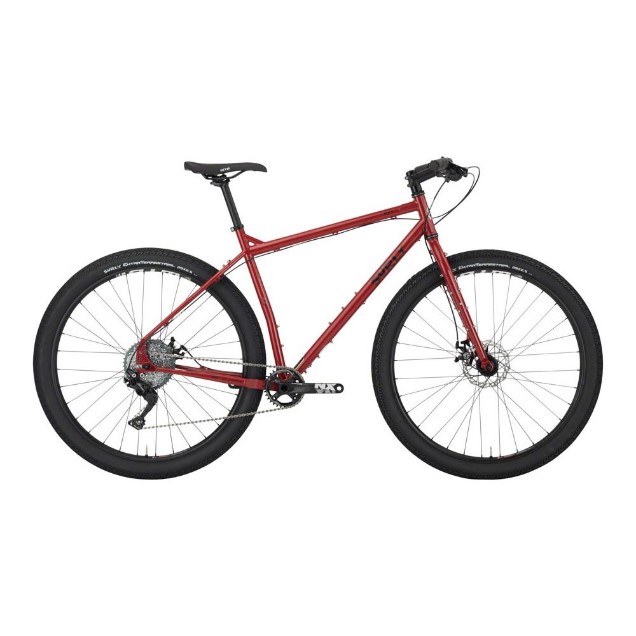 Surly Ogre: The new Ogre has had a few refinements to help build a budget friendly dirt tourer, now priced to sit between the Troll and Bridge Club. Despite it's lower price, there is nothing holding you back from your next adventure on this bike. The Ogre is available now to order in Brick Red. RRP £1,700.00
MRP
MRP Raven and Ribbon SL forks: Building on the success of the standard Ribbon fork – which is now available in both air and coil, in 27.5'' wheels in 2 offsets and in 27.5+/29'' wheels in 3 offsets – the Raven is a new price point attractive package for the rider looking for US built quality and workmanship. Using the Ribbon chassis, simpler twin tube internals and huck puck volume reducers in place of Ramp Control™, the Raven comes in at an outstanding £599.99 .
The Ribbon SL is the must have for weight weenies. The Ribbon is an already light platform, but but limiting the travel to 130mm, the stanchions, damper lengths and oil volumes can be optimised, reducing the weight over the standard platform.
The new MRP Raven forks are being introduced to the UK at Core Bike by the owner of MRP, Tim Fry.
Dealers and press are invited to come along and talk to MRP in the Ison rooms about how this US made brand is progressing forwards to offer a serious alternative to some of the more common options in high end suspension products.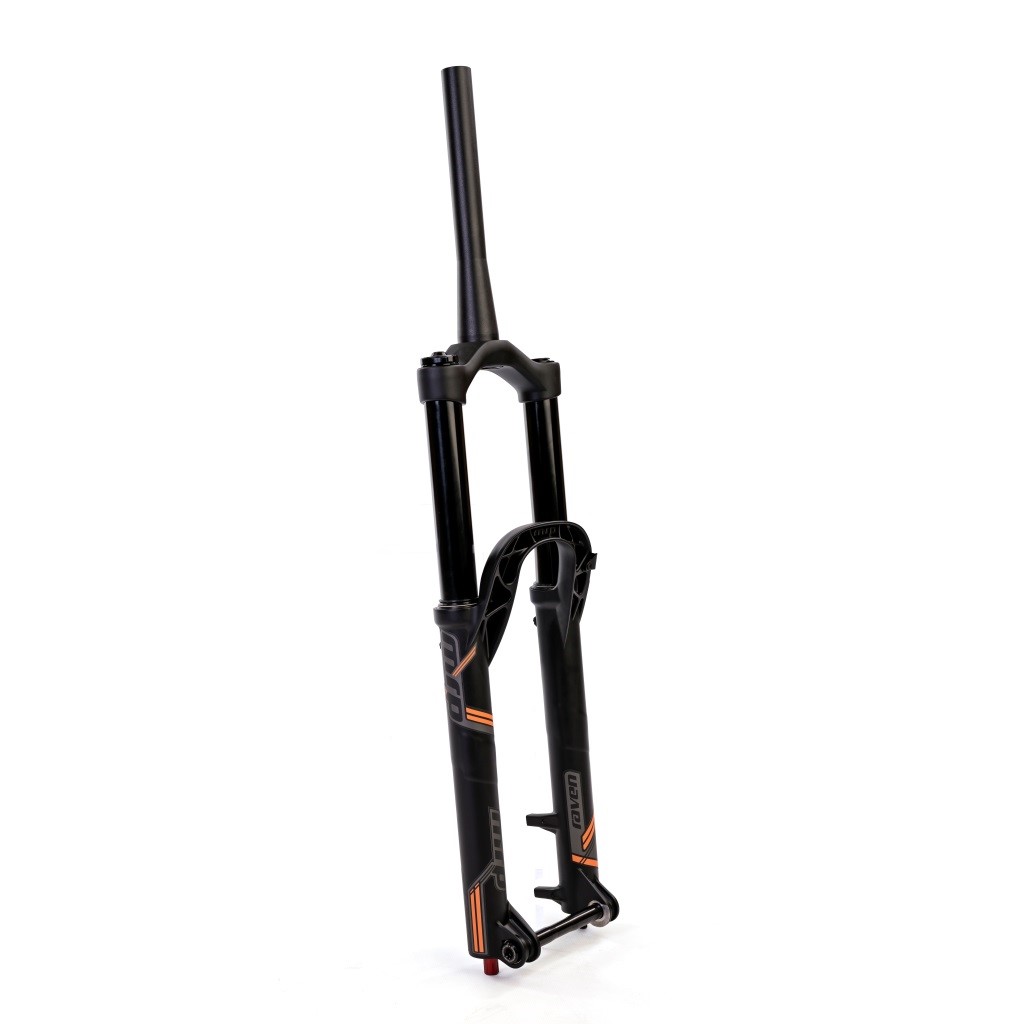 Cush Core
Ison will have Cush Core founder Adam Krefting and sales manager Kenny Roberts on hand to show dealers how Cush Core works, how it can benefit all riders and bikes – including e-bikes – as well as a launch of extra products at the show.
Come to the Indianapolis room for a full demonstration of the features, benefits and how to fit the product with ease as well as an exclusive stocking offer and demo programme.