Ison's CoreBike showing to centre on HT Components, prescription BZ Optics and Halo
Ison Distribution will fly in Hector Martinez of HT Components to meet stores at CoreBike, as well as introduce a prescription optics service with BZ Optics.
The pedal maker has a number of new lines to introduce, including an on-trend oil slick colourway that is designed to match up with other notable products on the market sporting the look, such as SRAM's AXS cassette.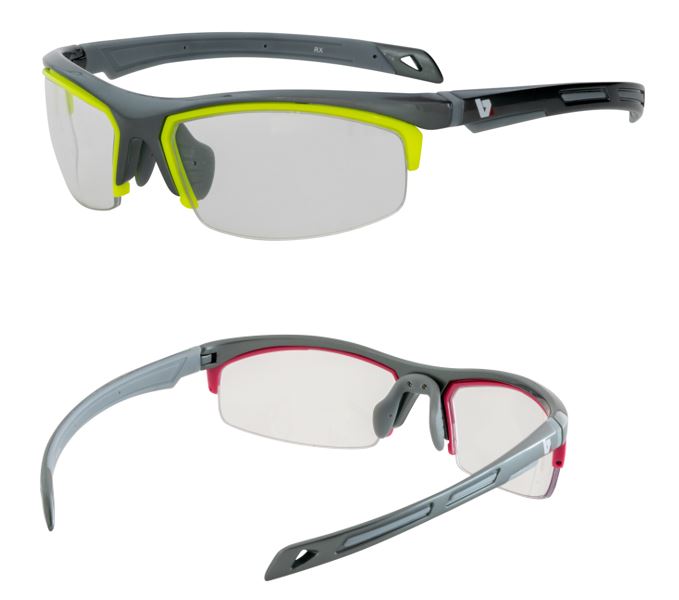 BZ Optics goods are designed on Australia's Gold Coast (where the sun shines a little more often), yet are further optimised for the specific needs of the cycling market.
The RX Model is due for release simultaneously at two events this month, firstly at the Tour Down Under in Adelaide and secondly at CoreBike. Two weeks later they will be released at the Taupo Triathlon – Lake Taupo NZ.
The RX model (seen right) doesn't look like a typical pair of prescription sunglasses with it's half frame design.
The prescription lens fits into an adapter which then clips into the top bar of the frame, while the base of the lens is held in place by nylon line (similar to normal half frame optical frames).
Each RX frame is then supplied with four colours of insert – Smoke, Hot Pink, Blue and Fluro Yellow – enabling the customer to customise to their individual preference.
Ison's Steve Clarke told CI.N: "We will be getting frames prescription glazed here in the UK or customers will be able to get them glazed via their own opticians."
As an aside, Jordan Lunn will be on hand to talk visitors through many new products, including the brand's Shimano Micro Spline compatible offerings, Devaura and Evaura Disc RD2 Road disc brake wheels, SP hub dynamo wheel range, as well as the all new MT Supadrive SS (single speed) hub.
Halo, BZ Optics and HT Components can be found in the Ison Distribution Hungaroring room at Core Bike. If you've yet to register you can do so here. The event runs at Whittlebury Hall from January 26th to 28th.