Kali comes to market with "MIPS killer" LDL head protection technology
Kali has debuted a new protective technology dubbed LDL (Low Density Layer), which it says will be a "MIPS killer".
With a history of developing its own approach to protecting athletes, Kali's LDL innovation was shown to visitors at Eurobike and demonstrated on an up-scaled model, pictured above. Kali is placing such faith in the new tech that it is to deploy LDL to all of its helmets, with the new 360 gram Interceptor already clad with the mystery material.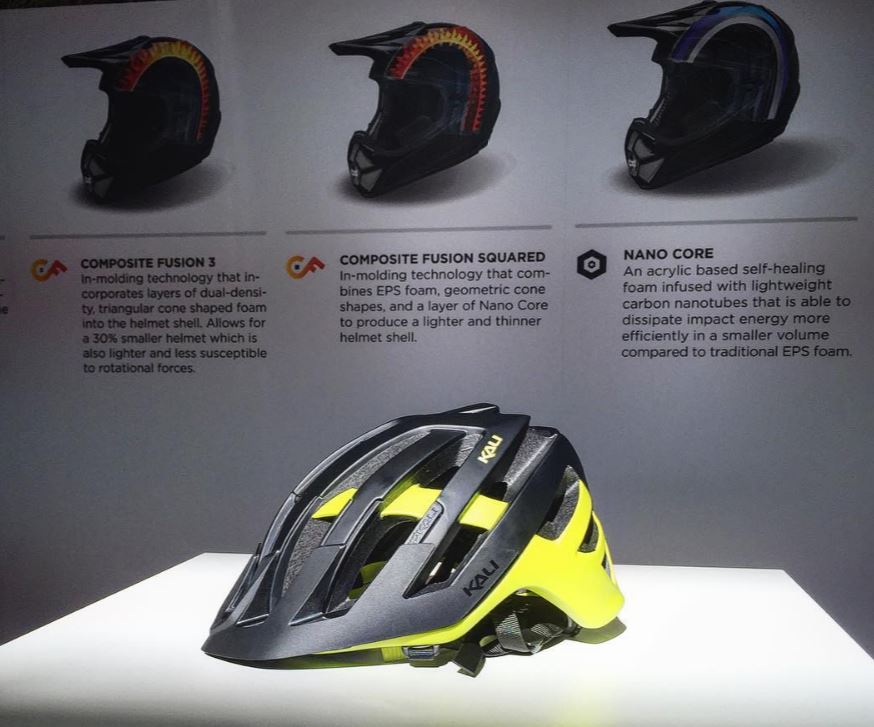 The idea behind LDL is to protect the cyclists in all kinds of crashes, not just those which we consider life threatening incidents, but those 'softer' spills which actually make up the bulk of crashes.
Kali's new take on protection draws on the experience of a company called Armor Gel. These lego-like strips, like MIPS, create a new layer between the helmet and liner and will take care of rotational forces in the event of a crash. Under impact, the strips are designed to flex laterally, as well as provide some small impact dissipation before the EPS shell begins to take strain.
The numbers crunched by Kali suggest that the LDL system can reduce rotational forces by as much as 25% and reduce low-G impact forces by around 12%.
Kali is currently recruiting independent sales agents. Head over to our jobs board for more details.