KS introduces budget dropper entry, debuts electronic Circuit prototype
Found on the Jungle Products booth at The Bike Place, stock of KS's new £85 entry dropper is making its way to the distributor now.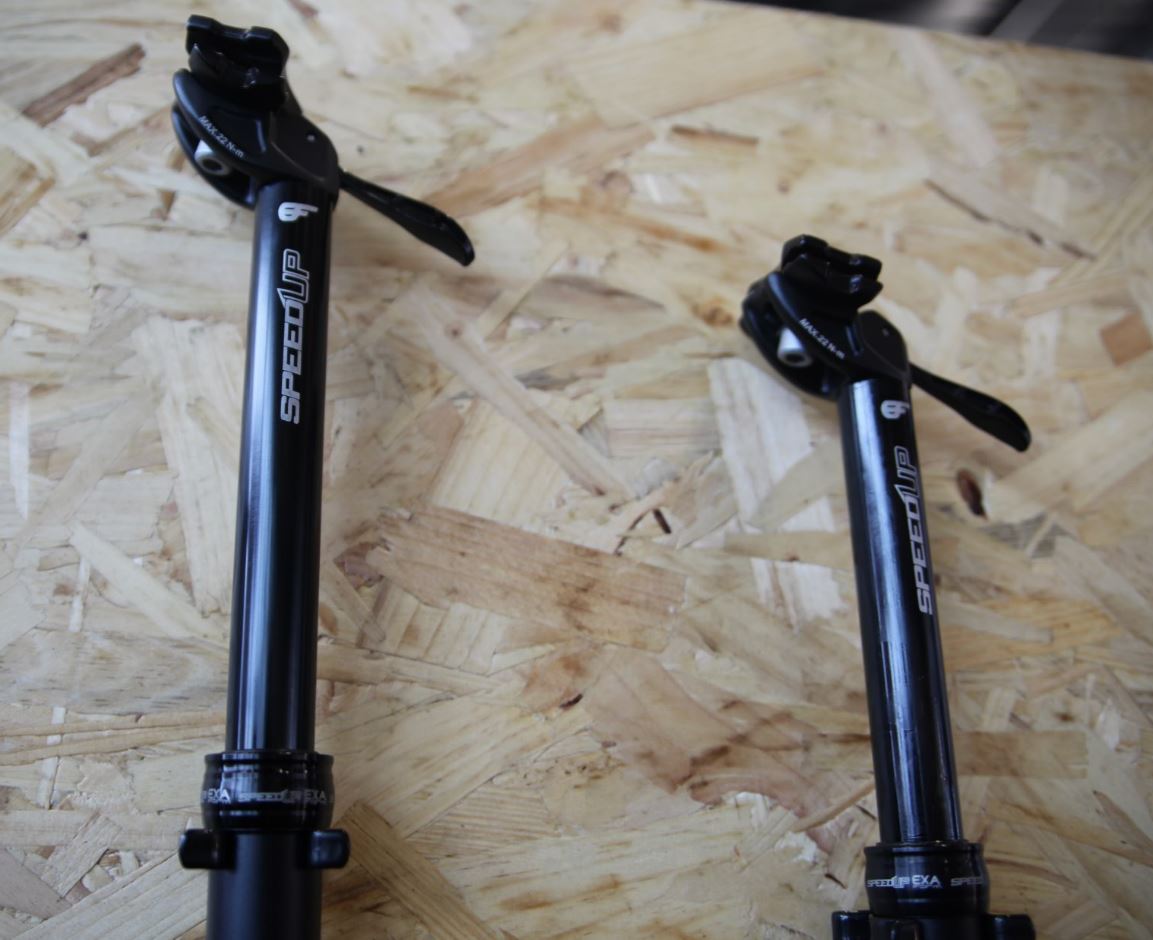 The fully mechanical Speed Up post, which was initially developed for hire bike venues, relies on a lever under the saddle to activate. The simple system presents mountain bikers with a strong on a budget option and one that delivers 175mm of travel. Without an internal cartridge, the weight penalty isn't too severe either, tipping the scales at 410 grams.
The Bike Place show also saw the only prototype in existence of the firm's take on an electronic dropper make an appearance.
Dubbed the "Circuit", KS is claiming that their dropper carries about half the lag of Magura's pioneering post and better's the design by placing the battery in the base of the post. The design is otherwise based on the existing Southpaw post.
Expected for a Summer launch, the post is to retail at around £600, offering 600 cycles per charge. Built cable free, you'll simply remove the post to charge from the base of the post.
Also new is a full carbon LEV tier post offering up to 175mm of drop. For those customers demanding the lightest internally routed package available, the entire kit weighs in at 455 grams and is specced with ti bolts to further reduce weight. It is expected that a 125mm drop will retail at £480, a 150 at £500 and the 175 at £540.
Elsewhere in the portfolio, the E30 – originally a Trek OEM piece – is to go aftermarket and replace the Crux in all diameters.. A new LEV Si, featuring a redesigned seal, collar and head also joins the catalogue at £230 for the 125mm and £250 for a 150mm drop.
The head of the LEV posts are now said to be "better at shedding mud."
For more coverage from The Bike Place show, click here.