Laka launches third-party liability scheme for cyclists
Community based bicycle insurance company, Laka, is launching 'Laka Club' through which members get access to perks from across the cycling world. The first perk to go live is third-party liability insurance for cyclists.
Coverage is provided for free if members opt in to receive Laka's monthly newsletter. Otherwise it costs only £10 per annum. Members can signup at the Laka website  and the cover can be activated from today (Black Friday) 23 November 2018.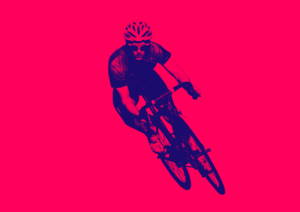 Founded in 2017, Laka has developed a unique insurance model powered by the community. Cyclists can join to protect their bikes and gear without paying upfront premiums. Instead, the firm settles claims first and shares the cost with the community at the end of the month.
Laka say the cost is split fairly across their members and capped around market rates. Unlike traditional insurance companies, Laka only makes money when settling claims; which they claim is a fairer business model that passes on savings to the customers. So far, they say their members have saved more than 70% compared to market prices.
The Laka Club extends Laka's core insurance offering, giving members access to more perks beyond insurance for their bicycle. The first perk is third-party liability insurance underwritten by Builders Direct S.A. The cover includes £2m of global coverage during regular commutes, ride outs and club rides, commercial use, and races. More perks from major brands will be rolled out over the coming weeks.
Co-founder, Jens Hartwig, comments:
"We are excited to expand beyond bicycle insurance with Laka Club. Many cyclists asked us to provide third-party liability insurance. We identified significant coverage gaps and exorbitant margins in existing offerings, so we had to do something about it: simple, all-inclusive cover for free."