Leyzne's Mega GPS targets the weekend warrior with up to 48 hour run time
Leyzne's new Mega Series of GPS cycle computers have broken cover, each making bold claims on run time for high-performance devices.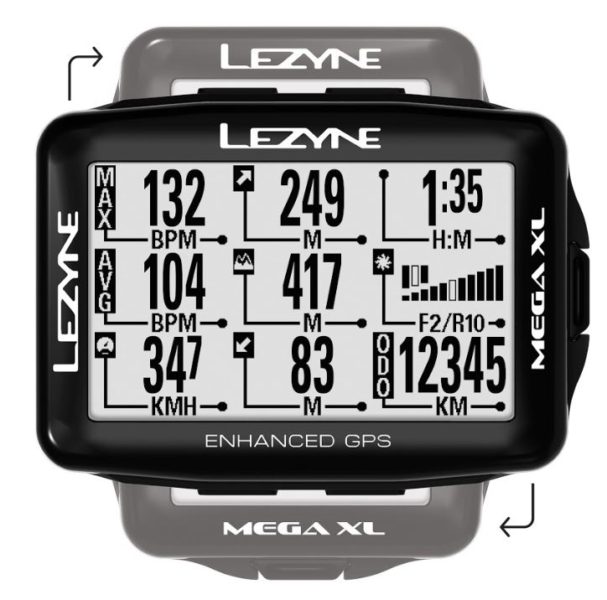 Relatively new in the GPS cycle computer arena, but by no means a lightweight, the company has invested well in producing two new lines for launch at Eurobike (booth A3-308) later this week – the Mega XL and Mega C – boasting up to 48 hour and 36 hour run times, respectively.
Targeted at the Audax cyclist and those taking on significant distance, the Mega C features a vibrant 240 x 320 pixel color screen, while the Mega XL measures 240 x 400 pixels of high-resolution screen. Additionally, the Mega XL can be oriented vertically or horizontally.
Fine tunable to display the key metrics desired, the larger screens display up to 10 data fields across five pages on the Mega XL and up to eight data fields and five pages on the Mega C device.
Among the functionality of the Mega's GPS package you'll now find open sourced full mapping in navigation mode. In addition, offline navigation capability means that you needn't be connected to get the most out of the device. Maps from anywhere in the world can be downloaded and transferred to the Mega GPS devices using Lezyne's GPS Root website or GPS Ally phone app, both of which remain free. Once users save and load an area, they can create routes, search for destinations, or find their way home without a live data connection being required.
The Ally phone app is designed to make setup quick and simple, while also allowing riders to receive incoming phone calls, text messages, and notifications from popular social medial platforms on-screen. In addition to alerts, Lezyne's GPS platforms sync with Strava, TrainingPeaks, or Today's Plan to follow Strava Live Segments and custom, structured workouts.
The devices will retail in the UK for £180.00 or £270.00 for the loaded kit versions. Shops can contact Upgrade Bikes for stock on 01403 711 611.