Maxxis UK to showcase latest tech at COREbike 2019
Maxxis UK is gearing up to demonstrate its latest rubber at COREbike 2019, alongside distributor Extra UK.
Maxxis UK's presence at COREbike 2019 will give attendees the opportunity to get up close and personal with its high-performance cycle tyres across a range of disciplines.
Leading the brand's offering at the show will be its flagship road racing tyre, the High Road. Featuring a brand new HYPR compound to decrease rolling resistance and improve traction in the wet, the High Road is the tyre of choice for British road cycling teams, Canyon DHB p/b Bloor Homes and Madison Genesis. The tyre made a debut on the roads last year, helping rider Alex Paton charge to victory and claim the sprint jersey in the OVO Energy Tour of Britain 2018.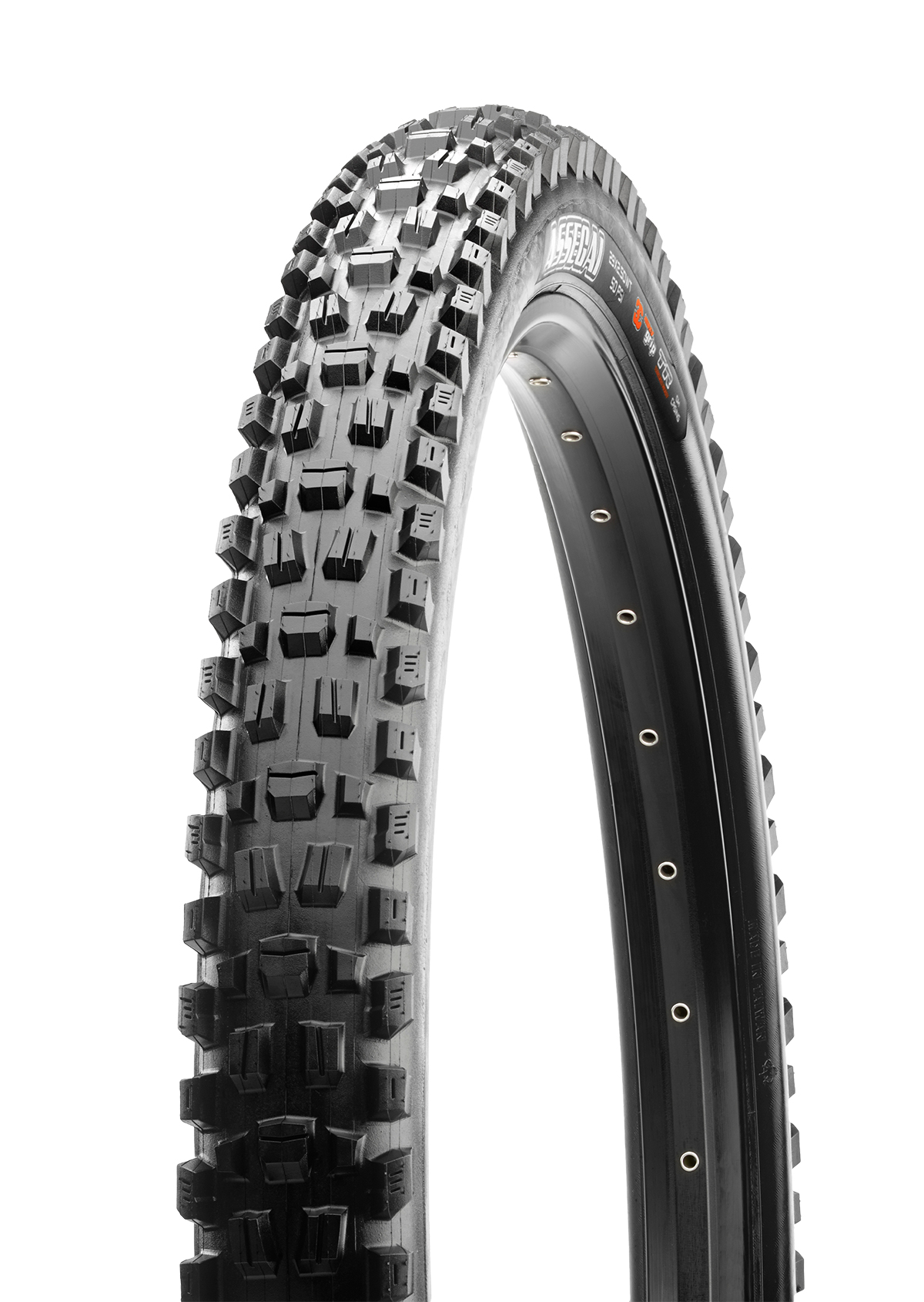 Alongside the High Road will be Maxxis' signature downhill tyre, the Assegai, which made its way to UK retailers last October. Designed by DH World Cup legend Greg Minnaar, the Assegai excels across a wide range of terrains and conditions, with tall knobs on the tread battling through dust and loam to gain traction, as well as providing support and confidence on wet rocks and roots.
Maxxis UK will also be displaying its ever-popular gravel-specific tyre, the Rambler. Attendees will be able to inspect the product, which features tightly packed centre knobs for rolling efficiency on hard surfaces, while spaced-out side knobs provide reliable cornering on uneven terrains. Members of the Maxxis UK and Extra UK team will be on hand at the event with a wealth of information available to those who visit the stand, including in-depth knowledge about Maxxis' Double Down tyre technology.
Speaking ahead of the event, Maxxis UK's Bicycle Brand Banager, Stephen Robinson, said: "COREbike presents us with a great opportunity to connect with independent bike dealers as we continue to innovate and develop our high-quality tyre range. We are particularly excited to give attendees the opportunity to get to grips with the High Road, which is the now the tyre of choice for three UCI Continental race teams. Its debut performances in the Ovo Energy Tour of Britain last year provided just a taste of the tyre's ability, and we're looking to giving race fans everywhere full access to the product in the very near future."
COREbike is taking place at Whittlebury Hall in Towcester, Northampton, 27th-29th January. To visit Maxxis UK at the event, head to the Extra UK stand in the GP Suite. For more information about Maxxis UK and its range of cycle tyres, visit: https://www.maxxis.co.uk/tyres/cycle.