Mechanic Monday: Andrew Schulz of Abbotsford's Life Cycles
Wherever you are in the world, you can nominate a mechanic worthy of our Mechanic Monday profile. Simply head here. The Mechanic Monday series will eventually culminate in one lucky participant receiving an all expenses paid trip to the 2019 North American Handmade Bicycle Show, plus an exclusive prize package from Abbey Bike Tools and a year's subscription the print edition of CyclingIndustry.News.
Andrew Schulz has truly "grown up" in the cycling industry; he started working at his local bike shop – Life Cycles in Abbotsford – as a teenager, learned by the example of his senior colleagues, and then returned to the shop in the role of Head Mechanic after finishing his formal education.
Andrew was nominated for this week's feature by his friends, colleagues, and customers, all of whom have the greatest respect for him and his dedication to his craft. The Professional Bicycle Mechanic's Association caught up with Andrew to learn more about what motivates him to excel, and we are pleased to share it with you in Andrew's own words.
PBMA: How did you become involved in cycling and/or the cycling industry?
AS: I became involved in cycling from a young age. I remember taking a ride down to a dairy farm for ice cream on a trail-a-bike when I was three and falling asleep on the ride home, which was scary for my Dad who tried to keep me awake. My Dad was into cycling and would take me on rides as an older child to our local mountain. Growing up riding bikes was something we did as a family, also. We would go camping around British Columbia and ride everywhere we could, even jumping into the lake or river on our bikes.
When I got older I developed mechanical 'empathy.' I hated to see bikes or anything mechanical not working properly. I started to learn how to take stuff apart and sometimes put it back together. When I turned 14, I realized I had too many expensive hobbies so I started looking for a job. Our local bike shop (Life Cycles) had always been somewhere that I had always dreamed of working. Then one day my Dad came home from buying some parts from Life Cycles and he told me that he talked to the owner about how I was looking for a job and the owner (Harvey) said to keep him in mind. So, the next week I went down to talk to Harv and gave him my resume. A couple weeks after that I got a phone call that they wanted me to come in and assemble new bikes. I showed up with my own toolbox full of tools and for the rest of the summer I assembled new bikes and took out the trash.
I wasn't needed during the slow winter season, so I started looking for another job at a big box store to build up their bikes. Fortunately, Harv called me and gave me an interview over the phone. A few weeks later I returned to Life Cycles basically doing the same thing but with more hours. When the head mechanic moved on to a different job, I had to learn how to do tune-ups and start fixing bikes in addition to just assembling new ones. Harv hired a new, very experienced shop manager, Bart, to help me out. We get along great and I've learned so much from him and all of my co-workers. Bob, the store manager who used to work as a mechanic for the Athertens, has taught me pretty much all I know about working on bikes as everything I had taught myself or learned from my Dad was not quite good enough for a bike shop. A bike mechanic is a professional, and it really shows based on how much I have learned over the last couple years working at Life Cycles.
PBMA: Do you have a favorite story from your time in the cycling industry?
AS: Honestly my favourite moment in the cycling industry is the next day at work. I enjoy what I do every day. Whether it is building a new bike or tuning up an old one, working with customers makes every day so different I never know what to expect at work. It helps that the people I work with I also get out and ride with; they are great riders that push my riding ability.
PBMA: What is your favorite tool?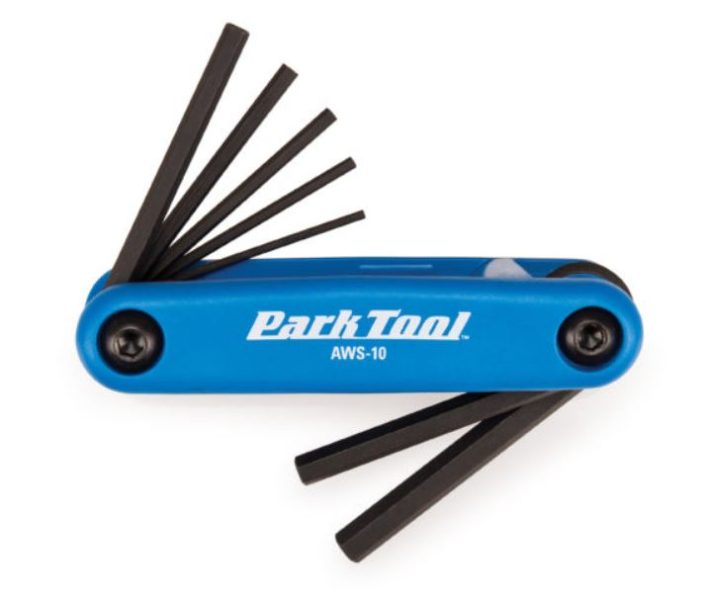 AS: That is hard because we have some really cool tools. There are tools that are satisfying to use, but I don't use every day. However, my favourite tool probably is a Park Tool AWS-10 because it is honestly in my pocket all day, every day at work. I use this tool probably over 80% of the time and I never have a problem with what it can do. It just keeps on working for me every day and that means a lot to me. I hate having to fix tools, or try to make something else work instead, when I know the right tool is out there.
 
That's all for this week! Thank you for following along with our series and sharing our support for our fellow mechanics. We'll be back next week with a new feature. In the meantime, click here to learn more about our 2018 Mechanic Monday series, and here to learn more about how to nominate your favorite mechanic!