New clothing label from the Trere Innovation portfolio launches under UYN banner
Debuted to crowds at Eurobike a new clothing label from the Trere Innovation textiles giant has launched under the UYN (Unleash Your Nature) banner.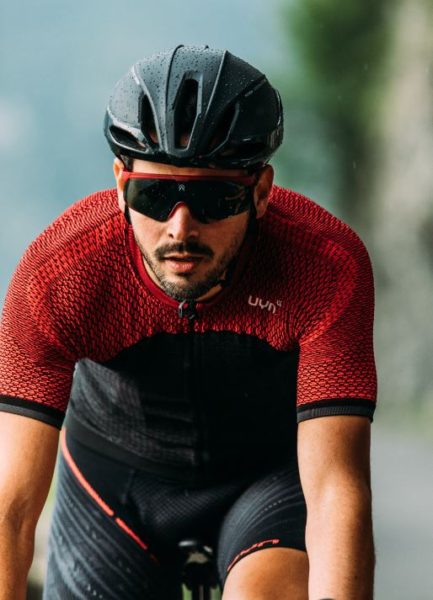 David Hemming, one of two staff managing the UK rollout told CI.N during the show: "There's 60 years heritage behind the launch and we're coming in with both a compelling dealer margin and some great technological advantages over competitor's goods."
Among those tech spec claims is the debut of the three-dimensional 'T-Hexagon' seamless technology, said to boast a surface area that removes sweat directly from the skin, but not so far that the cooling effects are lost.
UYN also has a two year exclusive on the Natex Yarn, which is an organic material using no oils in its creation and as such boasts a lower environmental impact in its manufacture.
"Fibres are typically round in many fabrics, while these are triangular in shape," says Hemming. " What that means is that they'll slot together better, thus creating a stronger garment and one that comes in at 25% lighter than any other yarn."
Two lines – Alpha and Activyon – are to be made available to stockists across Europe.
Alpha is the performance line for athletes chasing marginal gains. Within this bracket you'll find short-sleeved jerseys, rain jackets, bib pants, wind jackets and vests.
Activyon, meanwhile, is a style meets function offering spanning shirts, tights, vests and jackets. These are designed with comfort as the primary consideration, with freedom of movement and style also considered in the design.
UYN's garments, while designed in Lombardia, Italy, are to be made primarily in Bosnia.
Both bricks and mortar and online specialists in the clothing market are sought. Those interested in seeing samples can contact Hemming by email here.