Polartec's OEM trade grows with cycling industry brands
Polartec has added a number of new cycling industry brands for which it produces high-spec garments.
As seen at Eurobike, the likes of Mavic, DHB, Giordana and Santini now produce garments in tandem with the fabrics giant, which recently announced the creation of a new 100% post consumer recycled insulation fibre. Polartec also produces for Garneau, which recently acquired both the Sombrio and Sugoi labels.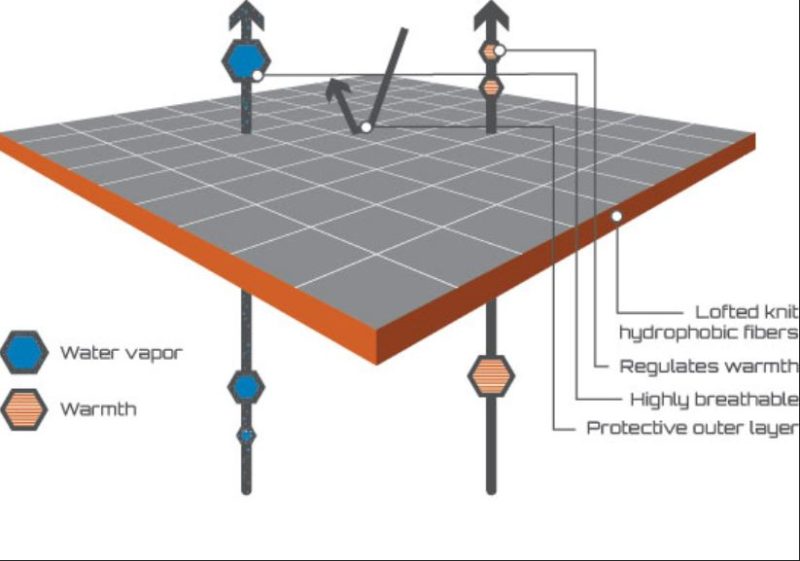 Among the garments now building in Polartec's fabrics, Mavic has brought to market its new Insulated SL Jacket, building in the Alpha Fabric.
Alpha is designed to seal out the worst of winter in a manner that doesn't leave the rider feeling overwhelmed by the heat retention. One of Polartec's many patents for insulation, the Alpha and Alpha Direct fabrics have been developed to deliver warmth without the weight typically associated with garments where insulation takes priority.
These fabric's have immensely quick drying properties, which the supplier says dries some 68% faster than another market leading synthetic insulation. This allows water vapour to escape quickly, but with retention of warmth, as regulated by the hydrophobic fiber layer.
Those working with Alpha fabrics can fine tune the amount of breathability and stretch desired for the intended use, allowing an immense versatility in design.
Also utilising Alpha, Giordana's new A+V Extreme Winter Jacket builds in a lightweight and tightly woven exterior fabric that blocks wind and moisture while providing a rip-proof surface. The innermost layer of the jacket features Alpha, providing warmth and heat retention with excellent air circulation and breathability. A windproof membrane, under the arms and at the side panels, provides a contoured fit and a fleece collar is sculpted to fit in the riding position.
To read more about Polartec's expertise in crafting some of the cycling industry's top garments, check in with our latest Trade Journal, or keep an eye on the homepage in the coming week's for our profile.