New Products: Space saving finishing kit, "futuristic vintage" cycle clothing, Herrmans OEM kit and Endura ups eyewear line
Hitting our inbox this week we've a fresh batch of design marvels, kit to leave OEM bike builders pondering the possibilities and even some "future vintage" tweed women's cycling gear. Enjoy:
Stokbikes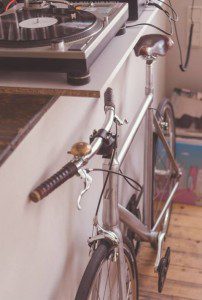 Launching imminently on Kickstarter is a €90,000 effort to bring to market a problem solving finishing kit.
Of interest to any rider for whom home or work space is limited, Stok have gone about flattening the bicycle in a safe and stylish manner.
Offering a stem and pedal package, the designers have folded and rotated the typical bike down to just 60% of its footprint.
The rotating stem can be turned 90 degrees, aligning it with the bicycle frame. Stok's system uses a minimal (yet secure) mechanism to ensure the stem is safe to use.
The pedals are foldable and contain magnetic parts that function as a lock when cycling and provide support for your bicycle when placed against a wall. All in, a video demo shows the system folding and unfolding in a matter of seconds via a few simple latches.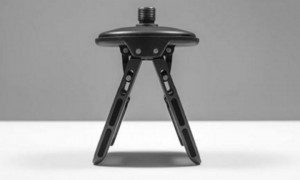 Michael Romaniuk, one of the co-founders of Stokbikes said: "With limited bicycle storage options in urban areas and the risk of bicycle theft, our clever and innovative system is the ideal solution for the urban cyclist."
(The Stok Kickstarter is due to go live imminently and we'll update this page with a link once we get the thumbs up!)
Endura 
Endura has announced an expansion of its optics range with the new Char and Snapper II models and a splash of new colouring to the Mullet line-up.
At the performance end, the Char glasses are for road cyclists who want to tailor their eyewear. These interchangeable high definition, low distortion, vented lenses are a two-piece set; one is a clear lens with an anti-fog finish and super-hydrophobic coating, and the other a smoke light-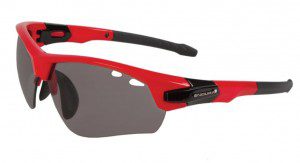 reactive (photochromic) lens, both offering certified UV protection. The Char comes in three frame colours; black, white, and red.
The Snapper II features a varied tint lens that graduates from dark to light, as well as certified UV protection. Flexible rubber lines the temple tips and nosepiece for comfort. The Snapper II is available in two frame colors; white and black.
Hermanns
OEM component specialists Hermanns has added the H-One E to its catalogue – a new high-end front light powered to work with e-bike battery capacities ranging 5.5V to 48V.
Set within an alloy housing, the single LED light offers 90 LUX/160 lumens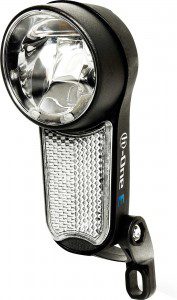 and visibility for up to to 18 metres. For oncoming traffic, the light is seen over 350 metres away.
A number of assembly options are available to bike makers, ranging standard mounts through to solutions for the Rock Shox Paragon, SR Suntour NCX and other suspension spec.
CyberDandy
Set to be unveiled this Friday, Falmouth design student Donna King is to debut a new take on women's cycling fashion, blending late 19th century vintage with modern cycling tech.
Describing her collection as "eccentric Victorian silhouette-inspired cycle-wear, with functionality at heart," King's Cyber-Dandy will offer high-standover friendly convertible skirts, a reversible waistcoat, plus fours and trousers with built in chamois pads, as well as lightweight items such as batwing cut tops that can be worn either way.
Each garment is hand stitched and blends traditional and modern fabrics in key areas to provide flexibility and comfort in the saddle, while pockets tend to be tucked away for any essentials that need carrying.
King Said: "The initial inspiration for my graduate collection came from my love of Cycling and Fashion History.
"With a focus on the late 1800's, I decided to concentrate on French Posters that were very popular at this time. I chose one in particular from Artist 'Misti' for Cycles Clement poster. I loved the way the poster expressed freedom and liberty for women."
A range of additional accessories have also joined the portfolio, including British Tweed Elasticated helmet covers, a matching Tweed two-tone skirt guard and a bicycle basket cover.