Nolobi's charge while you ride e-bike welcomes UK dealer enquiry
Single speed specialist Nolobi has linked with Nottingham's Voltz to debut its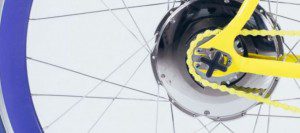 first electric bike – something for which it is now inviting retailers to pre-order in the UK.
Built around Zehus's award-winning Bike+ hub motor, which re-charges as you ride, the 'Hubba' bike can be controlled via bluetooth connection on a smartphone, allowing the rider to pre-set their preferred power output. Other perks of mobile connection include online problem diagnosis, navigation, mobility stats and anti-theft advantages.
Nolobi's Alex Lewis told CyclingIndustry.News why his firm chose the Zehus.
"All the components sit inside a stunning chrome hub, no wires and no clunky controls, said Lewis.
"Controlled by Bluetooth, all you need to switch it on is an app on your phone. It's designed to recharge itself whilst you ride, which is particularly impressive. You have the option of a charger at home and the engine will take you more than far enough to commute, but the engine optimises your efficiency whilst you ride. They have a support network deal around the UK, so any technical issues can be dealt with efficiently too."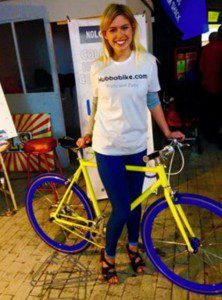 Tying in with a revamp of the brand's colour palate and new 4130 chromo frame addition, the Hubba launch is expected for June, with prototype testing having been taking place through 2015.

Retail price is expected to fall between £1,500 and £2,000 on launch, though bespoke design will be on offer, so price may vary depending on the finishing touches.
"Pedal assist has been coming for a while, but hasn't yet quite taken off in the UK. However, with cities like London increasing taxes and restrictions on drivers, and with urban populations crowding public transport, I think people are looking for cheaper, ecological solutions," added Lewis.
"Perhaps more importantly, the technology is there. It's cheaper than in the past, better developed to answer real life needs and the support network is in place.
"We've already seen the launch of products like the Copenhagen Wheel (which is fantastic by the way), but we wanted to offer people a full bike product. Simple to understand and much like the Zehus, all-in-one."
If UK sales go well Lewis hinted that non domestic expansion will be considered.