October 6th named UK Local Bike Shop day as IBD fightback builds steam
A movement inspired by Record Store Day has named October 6th 'Local Bike Shop Day', a day to remind customers of the immense value provided by local experts.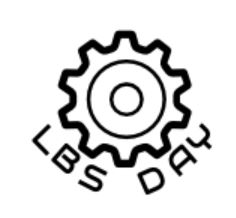 Started by cycling event planner Daniel Jones, the concept has quickly built steam with local bike stores and trade suppliers keen to stem the flow of independent store closures.
Record Store Day began in 2007, with one Saturday in April chosen for an industry wide rally behind independent businesses. Over 200 stores now participate, with special events held, as backed by the industry and its artists.
Jones runs Random Adventure, a business that specialises (and therefore relies) in putting on talks and events alongside local bike businesses.
"I put on talks around Lancashire and partner with bike shops when doing so. I'm also a passionate cyclist, I love supporting my local shop and also as an inept mechanic, I really do rely on my shops to keep my bikes spinning," Jones told CI.N. "I want to keep my local bike shops running, I'm not expecting anything from this other than to see such business get a much needed shot in the arm."
When asked about the choice of dates, Jones said: "The British Cycling calendar was actually king, many shops support races and that weekend was a quiet weekend nationally."
So, what's the plan?
Jones explains: "There's no universal answer for this, already with a few stores I've spoken to I've been given different answers as to what the day should promote; demo days, talks, workshops, bespoke bike fit demonstrations, films, BBQ and beer. This is your store and you'll know it best as to how you can best showcase it. Every bike shop I've spoken to is on board and making plans as to how they can get the most from the day already."
According to Jones, the Association of Cycle Traders, a handful of industry suppliers and a growing pool of retailers are already on board with the development of the concept, as well as media partners from Immediate Media's portfolio, as well as CI.N.
Those that won't be invited to participate are multiples and online-based businesses.
Jones outlines: "This isn't for the big stores, this will be focusing its efforts on the small shops. There's a few shops who have a big presence and manage to squeeze the smaller shops out of the market, this day isn't for them, although I have no way of stopping them bar a google map I'm making for the event with a list of shops who are on board."
Jones is now inviting bike shops to make contact to find out more about Local Bike Shop Day and register their interest. He has now set up a Facebook page and event page here.
"Share the Facebook event, make sure your LBS and distributor knows about it, the more people on board, the bigger everyone's voice will be come October," concludes Jones.