Primal Wear acquires online retailer and women's cycling clothing label
Cycling apparel manufacturer Primal Wear has acquired the online retailer Team Estrogen and the cycling apparel brand Doyenne.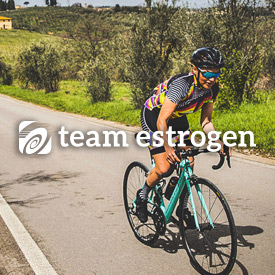 Founded in 1998 by Susan Otcenas and Jeff Mendenhall, Team Estrogen was an established online retailer of cycling apparel dedicated to providing women with a resource in the industry.
Continuing the vision of the Team Estrogen brand will be Jessica Lozano and Shawna Edwards, COO and CFO of Primal Wear, Inc. The two sisters have grown up in the cycling industry, from folding jerseys in the Primal warehouse to operating the company through its most expansive years.
"We are thrilled to begin this next chapter of the Team Estrogen Brand and to provide the same level of attention and customer service with the focus on female cyclists," said Jessica Lozano, Chief Operations Officer of Primal Wear, Inc. "Team Estrogen has built an amazing community that deserves a company that cares for and is committed to serving them long into the future."
Primal plans to continue the Team Estrogen Forums and provide a place for women to discuss and meet new cyclists. They will also be working to create additional content and resources for the forums and for those that take advantage of them.
"We were so excited to work through this transition with our longtime partner and collaborator Primal. We have total confidence that they will continue our mission of bringing stylish and well fitting apparel to every woman who wants to ride a bike comfortably while providing top-notch customer service and advice." Said Susan Otcenas, Team Estrogen co-founder. "The energy, expertise, and excitement they bring to the brands will take Doyenne and Team Estrogen to the next level."
Primal has women representing 5 of the 7 Senior Management Team Members.
Over the past six years, Primal has contributed over $6 Million in support to causes such as The National Multiple Sclerosis Society, The American Diabetes Association, The Children's Hospital Colorado, Venus de Miles, People For Bikes, The League of American Bicyclists, Bicycle Colorado, and many more organisations.