50 Cycles boss: 20mph UK e-Bike law needed "if we're taking pollution and health seriously"
The boss of electric bike shop and distributor 50 Cycles has today made a public call for the Government to consider a law change on the power output of pedal-assisted bikes.
Scott Snaith, the business' owner tells CI.N: "If we want to take pollution and the health of the nation seriously then we should be encouraging people to get on two wheels. E-bikes are attractive in this respect because they're easy to hop aboard without having to worry about your fitness levels.
"But it's my view that current legislation is unhelpful when it comes to both rider safety and in people catching the cycling bug in the first place. A speed of 15.5mph (25kmh) is just a tad too slow when it comes to being safe going through traffic."
For this reason, Snaith is calling on the Government to give consideration to legislation that would bring electric bikes more in line with generally permitted 20mph limits in the United States (though exact rules can vary state to state).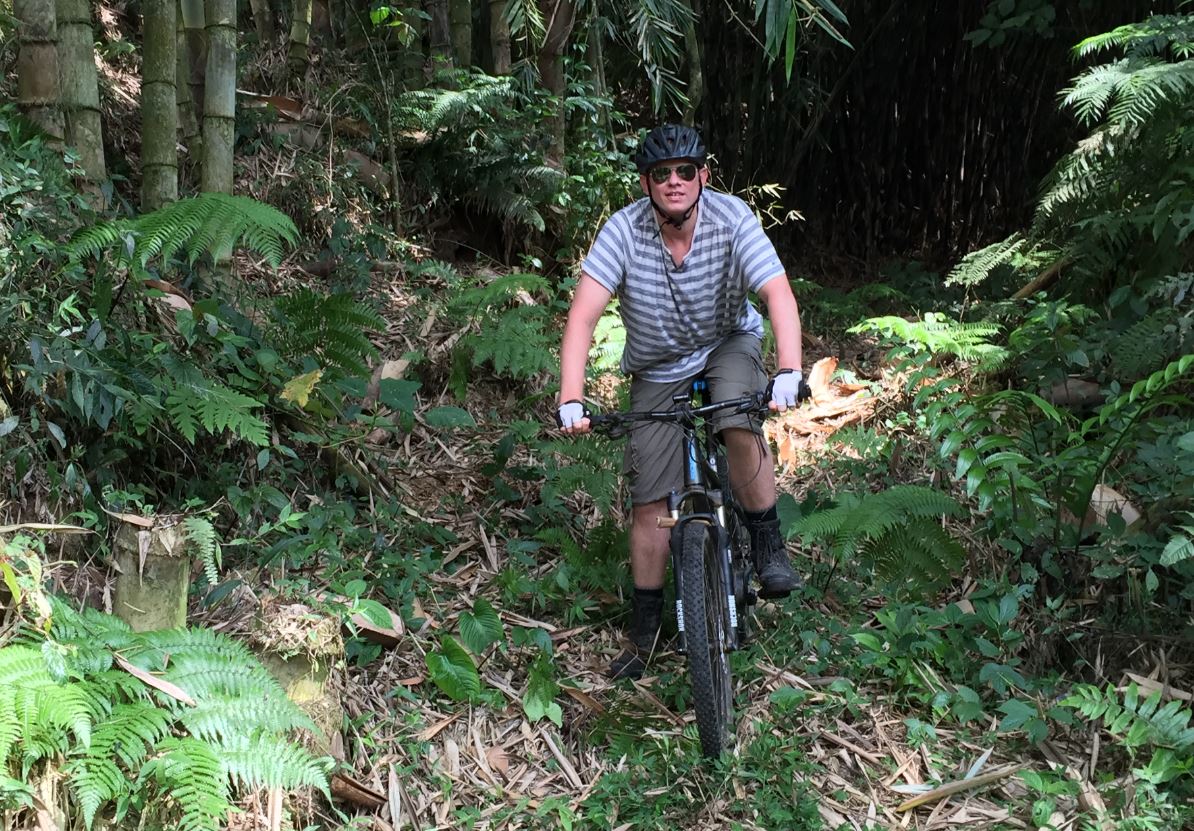 As it stands, you must be over 14 to ride e-Bikes in the UK, though no licence, mandatory helmet, nor tax applies to bikes with power under 250 watts and capable of up to 15.5mph. Anything above those numbers is deemed to be a speed pedelec and must then be DVLA registered.
"If you're negotiating busy roundabouts or junctions – and particularly if you're slightly wary – that extra boost of power might just accelerate you out of harm's way. What I would recommend is that the law concerning conventional e-Bikes falls in line with the 20mph limit we see on a lot of residential streets. Meanwhile the maximum power output should be increased to 350 watts, or even 500 watts," he says.
Citing the world's largest ride tracking app Strava, which captures both sporting and commuter data, Snaith says that pedal cycles are already travelling at an average speed of 15.9mph, based on 27.4 million journeys.
"I think a 20mph law will fit in well without endangering people. It doesn't need to be a complicated process – the law could be changed in a matter of weeks. At the same time, let's not forget that if you accidentally hit someone with a bike – whether an e-Bike or a normal cycle – the rider must shoulder the responsibility," he adds.
The potential for business could yet be untapped, believes Snaith, who points to the latest HMRC data on e-Bikes and the 62,500 e-Bikes shipped in over the past year. The prior year 50,000 e-Bikes landed on UK shores. Select bike shops are already tapping in to the speed pedelec market, offering to take care of the legal paperwork for the customer.
This, in tandem with the revelation that Halfords has added around 220% more e-Bike sales in 2017, shows the appetite. 12% of imports by value are now attributed to electric builds.
Scott adds: "Getting back on two wheels in adulthood can be a fairly daunting experience, but it needn't be with an e-Bike. They act as a gateway to riding and for exercising in general. We should do all we can to make it an enjoyable and safe form of transport."
The comments come after the European Commission last month announced controversial proposals to require all e-Bike riders to have valid motor vehicles third-party liability insurance. The amendment to the 'motor insurance directive', if successful, would make it illegal to ride an e-Bike without such cover. The proposals have been widely rebuffed, both inside and outside of the industry.
At the time Adam Bodor, advocacy director of the European Cyclists` Federation, slammed the plans, saying it would 'undermine the efforts and investments of several member states and the European Union to promote sustainable mobility.'
Bodor also accused the EC of European Commission is trying to 'criminalise millions of current power-assisted bicycle users.'
Irish MEP Brian Hayes also called the EU's restrictions "crazy", tweeting: "We should be encouraging alternative forms of transport like e-bikes as that will reduce our reliance on cars. E-bikes promote a healthier lifestyle and are more sustainable for our cities."
Numerous studies have now confirmed that electric bike users are in fact not "cheating" and that exercise is very much part of the experience.
A landmark UK study recently showed that the use of e-Bikes could be a powerful tool in improving the health of those with Type 2 diabetes – a condition which blights an estimated 2.8 million people in the UK.
Experts from Bristol University's Centre for Exercise, Nutrition and Health Sciences logged a 10 per cent increase in aerobic fitness after a group of patients used e-Bikes for 20 weeks.
Lead researcher Professor Ashley Cooper says: "There was evidence that e-cycling was acceptable, could increase fitness and elicited a heart rate that may lead to improvements in cardio metabolic risk factors in the population.
"Electric bicycles have potential as a health-improving intervention in people with Type 2 diabetes."
Related: Where will the UK and USA speed pedelec markets go?