Weldtite introduces Pure refill packages
In a bid to reduce plastic waste, Weldtite has introduced a new multi-use Pure refill product line, now in stock as an IBD exclusive with distributor Moore Large.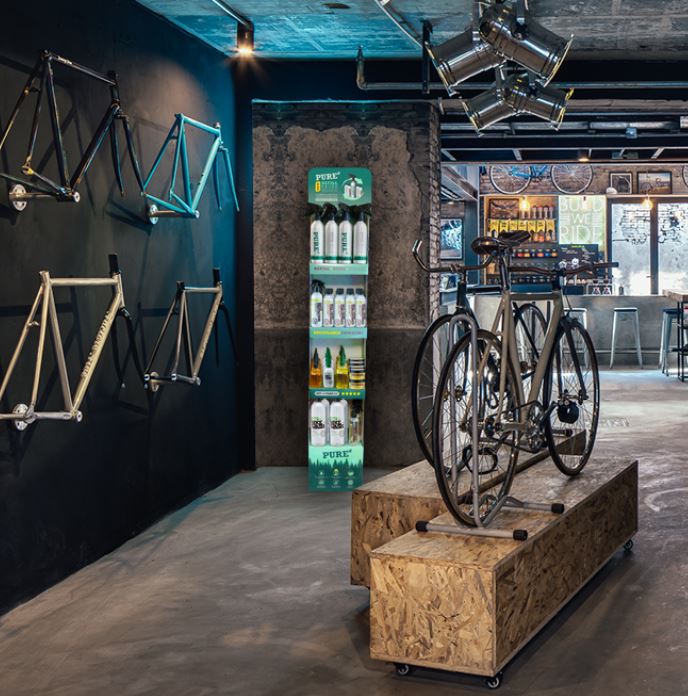 Having assessed a variety of options and talked to its customers, Weldtite opted to create a Pure Aluminium Refill Bottle. These will be offered in an initial bundle with a 200ml recyclable bottle of concentrated Pure Bike Wash which makes up to 2L of Bike Wash.
The launch of the Pure Aluminium Refill Bottle is supported by a refreshed, informative POS display which effectively communicates the "Refill, Reuse, Reduce" concept to consumers. The display is 100% recyclable and available exclusively from Moore Large, who have confirmed there is no specific minimum order value for stand replenishment.
Adam Garner, Brand Director at Moore Large said, "We have worked very closely with Weldtite to create an IBD exclusive option which is environmentally friendly, has a small footprint and is attractive to the consumer. Additionally we are pleased to report successful pre-sales during the initial lockdown period."
The Pure range is produced in Weldtite's North Lincolnshire factory without using any harmful ingredients. It is a complimentary system of degreasers, cleaners and lubricants that are both biodegradable and environmentally friendly. The range has been tested by the Ribble Weldtite Pro Cycling team, as well as on the streets of the capital by the North London Thundercats with feedback being used to refine and tweak performance.
To order the new Pure Aluminium Refill Bottle and Pure point of purchase, visit the Derby distributor's dedicated web page, or speak to your Moore Large Accessories Account Manager for more information. In case you missed it, catch CI.N's interview with boss Paul Davis who advocates restraint in bringing products to market unless they can offer a marked improvement on existing options.