Repair Shop #3: What actions are open to bike shops to live alongside internet purchasing?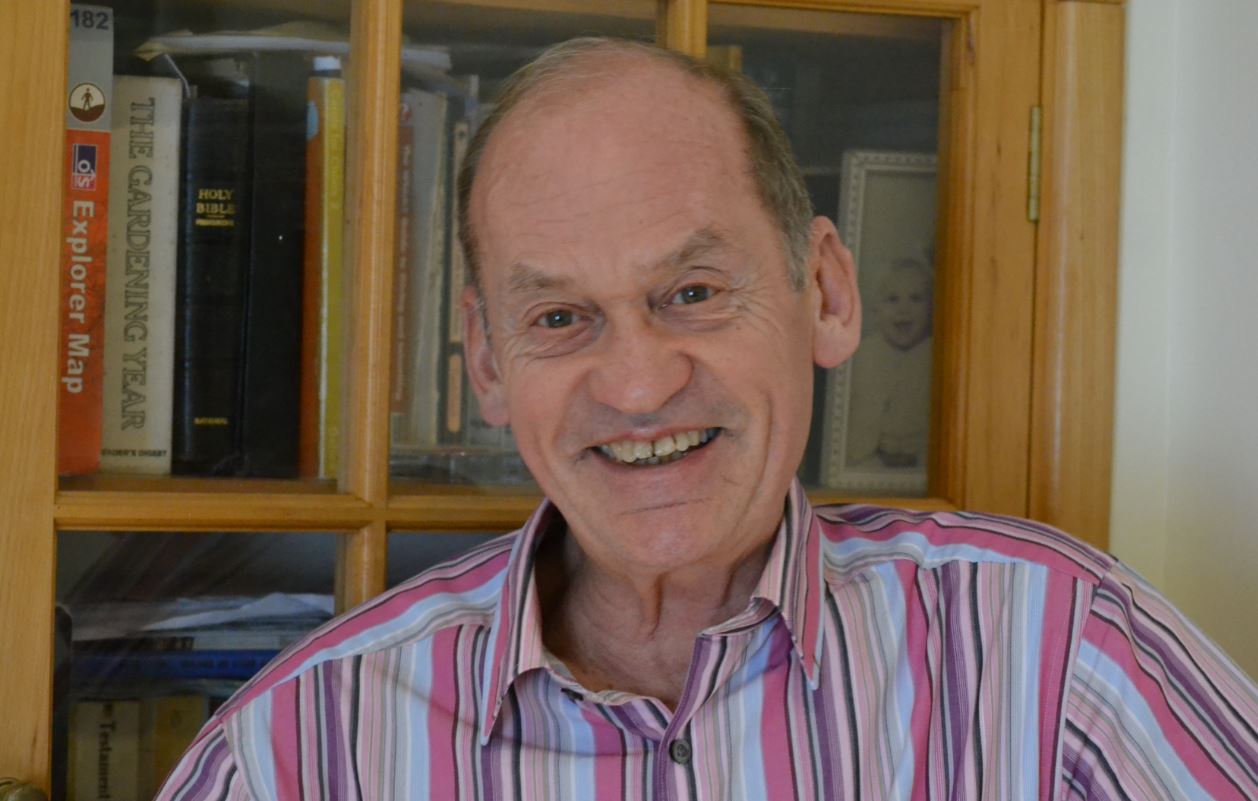 In the last article in this series, Sales Training Expert Colin Rees summarises the answer to the question of what actions are open to bike shops, to live alongside internet purchasing, which still probably has some way to go before reaching a peak in the effect it has on retailers…
I have been setting some of the things one can do without spending hoards of budget, against the background of creating a retail space where people really want to return time after time and in some detail, suggesting ways to achieve that. I contend though, sales is only half of the story and looking logically at what has happened, selling bikes is the area affected by the internet, but it cannot touch the workshop.
In the last article, I explained how to add as much as £100k to your turnover by using repairs to mop up all those accessory sales you have been missing. In this last article, I will explain how it is perfectly possible, over time, to put competing repair shops out of business by using simple logic together with an established marketing technique that if one knows about it, one can easily implement, for a cost of £5 maximum.
But one other factor comes into the mix and I apologise for mentioning it again, but without sales training, no business will ever proceed as strongly as it could, because it's human nature for a staff member to proceed in any job, the way the individual believes is best. That contrasts with both best practice and all the theory and education people gain from business qualifications and degrees.
The staff member I watched go to the till to take a customer's payment offering first, to "give a discount if you want one" is the epitome of the principle. He thought that "would cement the sale and make the customer happy", he said, when in fact the customer was already well cemented, he was at the till. So maybe it is right to emphasise that sales training as a discipline, which is almost extinct in the entire industry, despite being an integral part of achieving a sensible, profitable and growing, trading pattern, when missing, misses a trick.
Of course, the industry has done well without it all these years say the old guard, the same owners, some of whom are no longer with us I suspect, who decry my warnings for over 20 years to stop discounting. Instead, train people to avoid the hit, put up the verbal reasons why not, defeat the 10% expectation, offer 5% off anything bought at the same time, sell more; again, it isn't rocket science.
But the point is that stores up and down the UK, some tiny family firms with no more than three people, and some huge beautiful stores have doubled their accessory sales and general business after being properly trained and implementing ideas such as the one in the last article. How much healthier would your store be if it took an extra £100,000 of which almost half went straight on to the bottom line as there is no cost?
So, as usual, it's up to the owner to do as they wish and one thing I suspect they wish is that the internet would explode. Well, it isn't going to, so this series has explained how to create that super store, a joy to be in, regularly visited, a sort of 'club', where customer choice has created a space they will not leave to go anywhere else. We started with staff, refining your people so that the skills you need are the ones you enjoy. Creating those people into a truly bonded team, and rewarding them on a team basis takes time and patience but ultimately, given a proper reward procedure in a profit sharing scheme, everyone's focus is where it matters, the reason you are there, net profit creation.
Naturally, technique will be at the front of any discussions you have with staff explaining why they need to change the way they sell and explaining in detail, the new attitudes the store wants customers to experience. Customer care service levels, nothing being too much trouble, thinking for the customer, these aspects a revival, however the sales person feels that day. The elimination of the word 'timewaster' and ensuring every customer leaves with 'something' even a leaflet with a coupon, is innovative. The key is communication. Given the regular daily 8.00 am meeting fully to communicate, train and motivate provides a time when the team is at its best, deciding the game plan for the day, not having it forced upon them, but taking charge of the decisions… with proper guidance through questioning.
That is sensible management and glories in the team's achievements towards sensible goals. Planning, teamwork and innovation are the watchwords. Changing attitudes is the target because at the end of the day, you are creating a new, happy store where nothing is too much trouble and smiling, building relationships as friends with customers is the order of the day, to create a comfortable place where people want to be. The staff must become different people, and that's a big 'ask' so maybe the team you have today is not the team that will complete the transition.
A good look at the store will also be sensible. Is it a place where people who just do not want to go anywhere else, will be warmly met; inviting, temperature controlled, light and airy, clean for a start? Our new objective is to get them back time after time, building that hard core who will not go anywhere else. The greater emphasis on the workshop being on show as it is the best way to compete with the internet is paramount, however you do it.
Part of that whole process is communication. If I buy a bike from you, when is the next time I will hear from you? And the next time after that… and so on. Constant, reasonable communication is 'friendly'. Changing the atmosphere surrounding sales and selling, targets etc to help to 'give customers the best riding experience they can have', illustrates the change of attitude needed.
The way staff work with customers changes – overnight and getting staff to think in a different way can change their attitudes as sales people for ever. They also need to act, and be treated, as a team of people not a bunch of bike-y individuals. We have written a strategic plan to cover all the areas we have discussed; the store, how it looks, the product range, are we stocking too much stuff? Do we need every bike brand that has ever been made on the shop floor so no customer is unable to get what he want (the Evans method) or a sales team trained to sell what's there, using a representative selection?
Only 2% of buyers in the UK go in asking for a specific brand. Other manufacturer products can be by catalogue on next day delivery, the Argos way to shop. Sound wild? It's the norm now! Negotiate with your manufacturers, it is in their interest.
Natalie Bird, a UK retail expert, was recently talking about what's happening on the High Street following the collapse of former retail giants. It was almost as if she had been reading this series of articles in her statement underlining 'service' in the UK is still not good enough. "Concentration on the retail experience, staff attitude and sensible pricing using offers and sales is the way to combat the internet malaise."
So having established, hopefully, the bike shop in your area where customers really want to go, you can assume you have done all you can to make the sales activity and information on 'products' you provide, are in the best shape they can be. This new entity also employs the 'nicest' team of sales people possible who just cannot do too much to help people, to have the best riding experience they can have. Communication with customers is paramount to building the entity. Sending out regular emails within GDPR permission keeps your store at the forefront.
This includes sending anyone who comes in, out with leaflets, route maps, and coupons to entice them back. As those who have been on courses will recognise, in all forms of promotion, if you do it and the bloke down the road doesn't, who wins? So facing directly the challenge of this series, a way to defeat the internet objection, "I can get it cheaper on the internet" all of us hear daily, why do we not think about taking the pressure away from reliance on new bike sales and prioritise the one area the internet is incapable of reaching; the workshop. This to me seems to be the area least considered, yet in essence, it's the complete answer if done correctly and does not mean you stop selling bikes.
In the last article, the suggestion was made not to hide the area but to make it more prominent to customers. In turn, it needs to be staffed by people not frightened to talk to customers and forcing this by locating a clean area for bike building and 'light' repairs in the centre of the store may not be such a silly suggestion. I have often asked mechanics who say they have Cytech qualifications, where are your certificates? "Under my bed" one replied. Customers need to be reassured by industry competence levels so you can cover your walls with their Cytech certificates.
Next, look carefully at the maintenance programmes you provide. Usually, these sound something like bronze, silver and gold. Does the description you use relate to customers without any level of technical knowledge; do they even comprehend the work and see easily where each gives value? Another easy encouragement is asking customers what they thought of what you did. Admittedly, this can become an annoyance but some people will respond to highlight what was good but more important, what wasn't and you need to know so you can do something about it.
Constant communication with people we have already said, is paramount to any success. When was the last time you reviewed the maintenance levels, worked out what they actually cost you and looked carefully at the profit level you apply over those costs? The first step most businesses would use to secure their place in a market would be some marketing, but promoting a product or service is a cost and most people are unable to employ big budgets which is what it takes.
So what is there that doesn't cost and there is plenty of? When it is well used, the answer is, time. In addition, there is a way over time, to capture your whole, local repair market by investing in a day-to-a-page diary that cost less than £5. Every customer that brings in a repair, if it is their first time, gets a service second to none, going beyond the brief as necessary, even including washing and polishing it. As they pay, they are told that to keep a bike going properly, like any piece of precision engineering, it needs regular maintenance.
The same goes for anyone buying a new bike. A date for the next service is put into the diary around six months ahead, depending on the season, so that the shop's cashflow balance is maintained against poor bike sales months. The customer leaves happy and immediately forgets the date, despite the card they are given and told to protect. It has all the info, phone numbers, emails of the store plus £5 off any accessory fitted while a bike is in for repair, maximum £15, an incentive to keep it.
Four weeks before the date, that customer will get an email reminding them of the arrangement already agreed and checking the date is still good. Two weeks before the date, a phone call is made to discuss the time to receive the bike and check if anything else needs doing and hear how the bike is running so as to set the level of service, the upsell opportunity. Invariably, the customer will say something, usually minor that does need doing. The bike arrives, the accessories agreed, the work is done, the next diary date is entered.
Over time, applying this process to every repair bike and all new ones sold 'locks' the customer from even thinking about going elsewhere and will bring all those bikes to you as you are the only store in your area bothering to go out and get the customer to come to you. Other workshops will lose that business and in due course as your reputation grows, your store will end up getting all the repair work in your area and competitors will just not be able to understand where it's gone. The key is your staff. Someone said to me recently, "I get my bike fixed in the same place always as I like and trust the mechanic", his actual words.
So here is another case where training is the key. Surely, it makes logical sense, if you really want to stay in your High street to concentrate on a profit making area that is untouched by the internet, and moreover, never can be and where manufacturers who sell direct to the public, a shameful, recent trend, are totally excluded?
Series Conclusion
Through this series of articles, we have tried to see that the staff are right, the shop is as well organised as possible and your new sales target is to provide a standard of service where customers simply would not go anywhere else. Then, we need to look carefully at where we can concentrate that the internet cannot reach and that's your workshop. You know how to give the business an immediate financial boost by fitting accessories onto repair bikes that are not already there.
The last section told you how to capture your local repair work market shared by other bike shops using a cheap, sensible diary system and communicating properly with repair customers, regularly. Those who have been on our training courses will have heard me say before, "If you are doing it, and the bloke down the road isn't, who wins?" Owners will recall me saying "A business that is not growing is already in decline". Everyone will remember my repetitive sales attitude target: "To give your customers the best riding experience they can get". Good luck. Go forth and multiply.
If you have read things today or joined the series half way through and would like more information on any subject discussed email info@cyclingindustry.news
And stay tuned to Cycling Industry News for more from Colin Rees.