Riese and Müller enters US market with expanded electric bike and e-cargo line
Riess & Müller has announced plans to enter the United States market with its range of electric bikes and folders.
Shipping from Germany the brand has become a specialist in functional e-bikes and speed pedelecs, coming to market this year with the Packster – the brand's second cargo bike.
Built around a Bosch Performance engine and a DualBattery system with a 1,000 Wh capacity, the Packster is the bike for the city of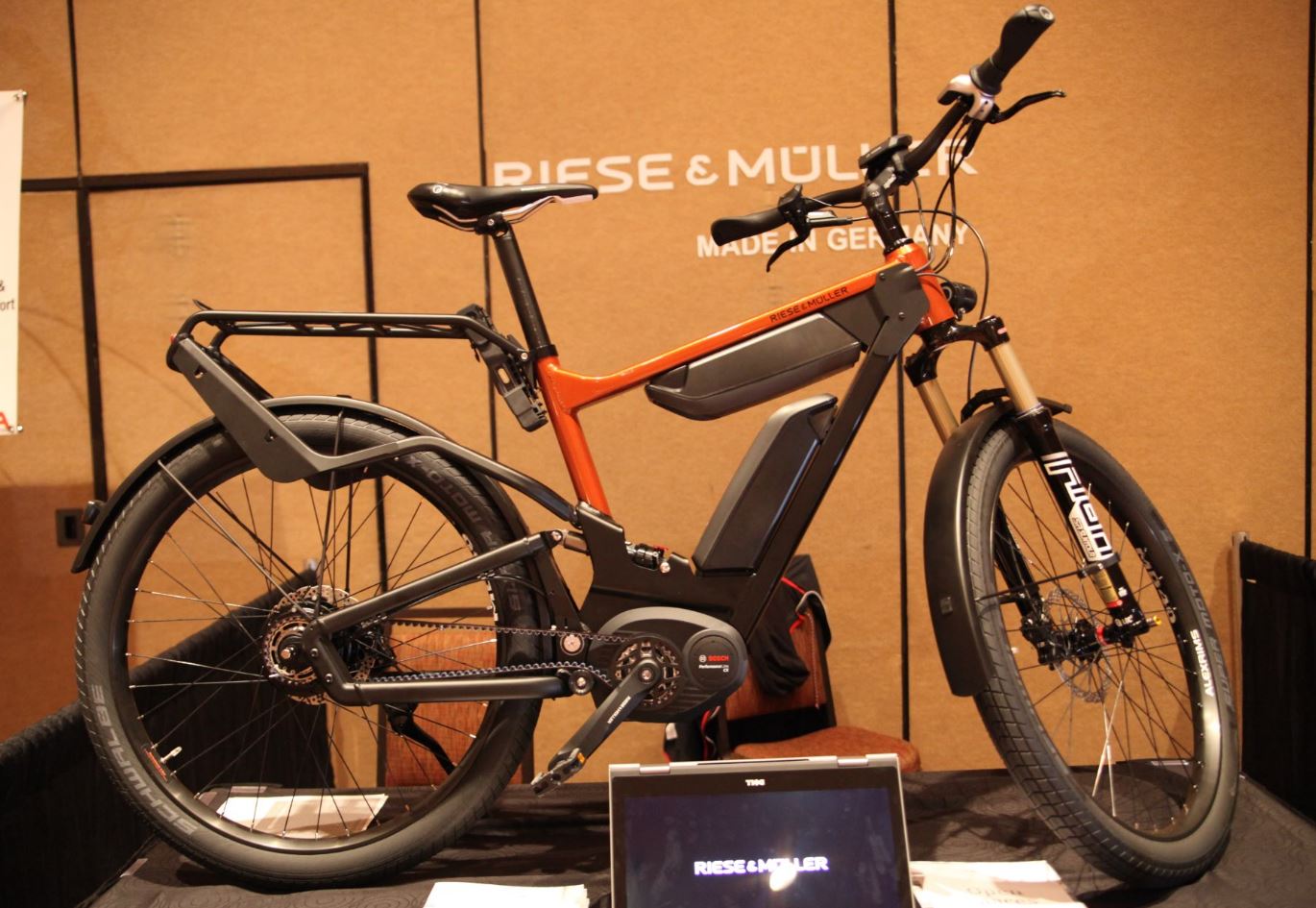 the future, says the brand.
"With the packster we want to further drive one of the most exciting areas in the E-bike segment. E-Cargo bikes are set to have a great future and function perfectly as last mile delivery for businesses," says Markus Riese, MD of Riese and Müller.
Due to market next month, the €3,999 build will be available in four iterations, including two 45 km/h models. Stateside the top dual battery model will retail at $6,300, or $5,600 for a single battery build.
Also debuted at the past month's global shows was the Delite, an eleven model variant 27.5″ build making use of NuVinci's smooth transition gearing and Gates' Carbon Drive belt system.
"For me, the Delite has reached a new level of evolution. Similar to the car industry, a solid basic concept provides the basis for every differently designed model variant. With DualBattery options and ranges previously unimaginable, it's a real do it all package," said Heiko Müller, the brand's managing director.
The Delite also comes into stock next month and will retail from €4,799.