Ritchey Road Logic Disc frame now available
First shown at the Eurobike trade show in September, Ritchey International has announced the release of the new Ritchey Road Logic Disc frameset.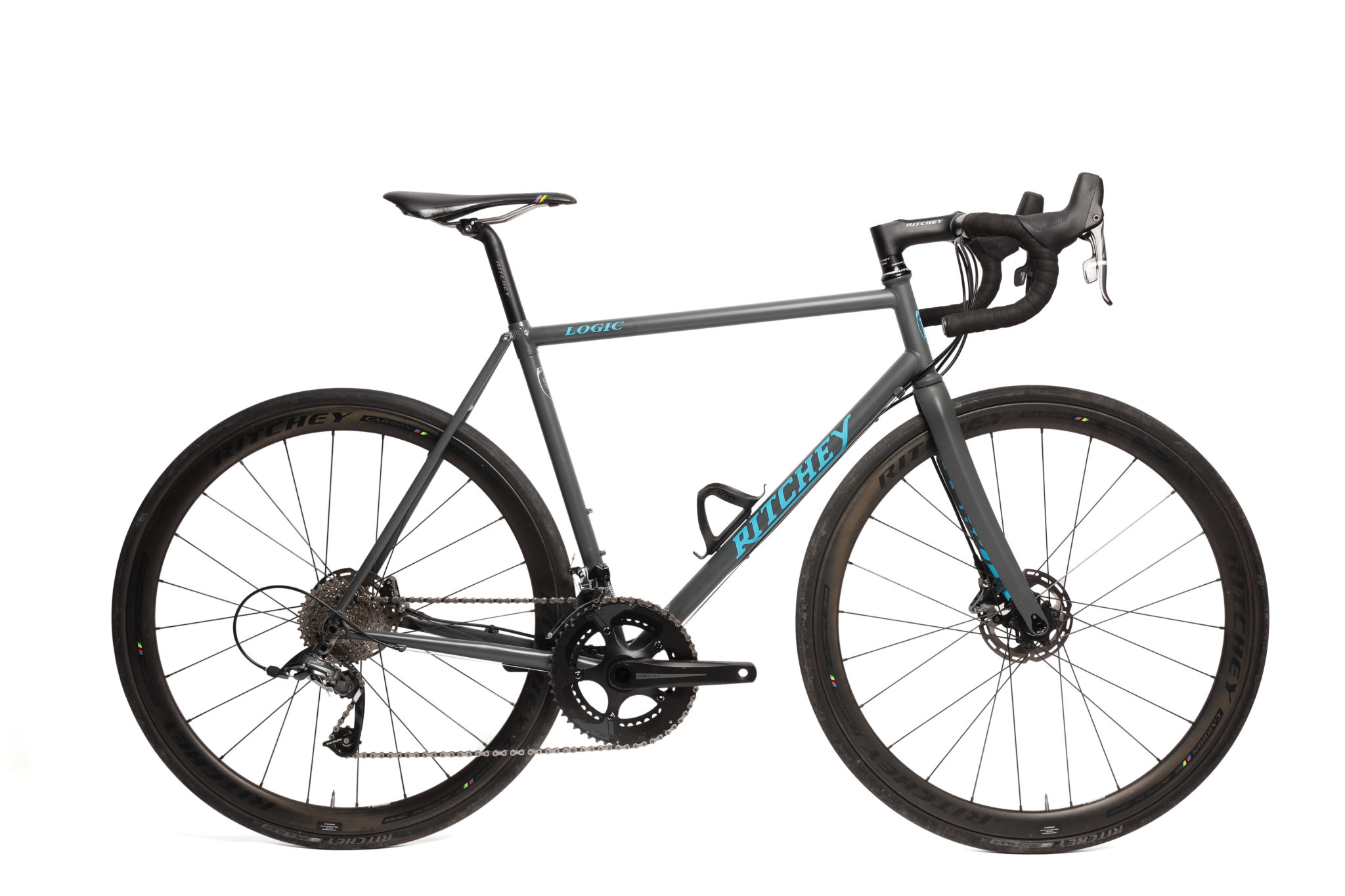 Immediately available for purchase, the new Road Logic Disc retains the ride quality the bike is known for and adds the smooth actuation and confident stopping power of disc brakes.
Like its predecessors, the experience delivered by the tig-welded steel Road Logic Disc is the result of Tom Ritchey's more than 40 years of frame-building experience, innovation, and exploration, as well as his countless hours of time in the saddle.
"A disc brake version of the Road Logic is one of the most requested Ritchey products over the past couple of years," said Jeff Lockwood, Ritchey International marketing manager. "Fans of this legendary road bike are going to love how the addition of disc brakes makes the Road Logic an even more amazing ride experience."
The tried and true specs of the Road Logic Disc remain unchanged from its predecessor, but the new frameset sports a redesigned chainstay for flat-mount disc brake compatibility, front and rear thru-axles and a brand-new carbon fiber fork designed specifically for the Road Logic Disc.
The Road Logic Disc frameset will be available in two color combinations: slate/blue; and black/charcoal – and will be available alongside the original Road Logic, which remains a popular frameset of the Ritchey stable of bikes.
Like all Ritchey bicycle framesets, the new Road Logic Disc will be available to stockists through Ritchey's UK distributor Upgrade Bikes.