Rohloff introduces electronic shift system with "widest transmission ratio" available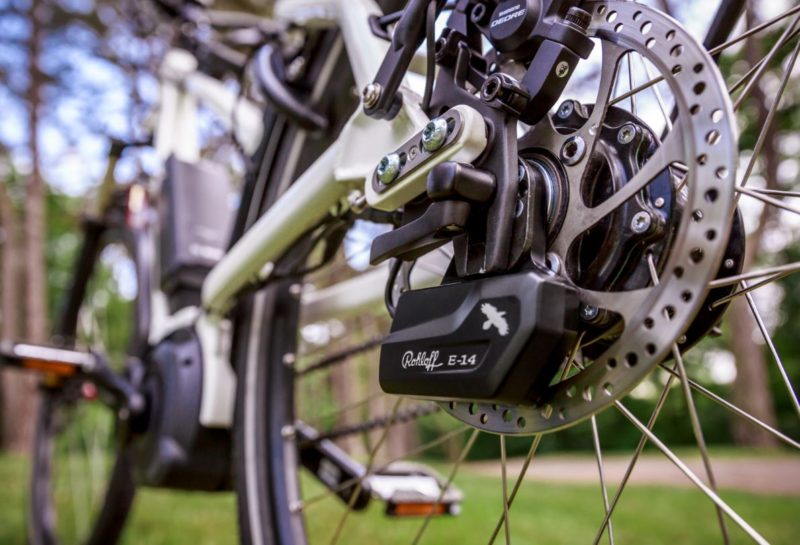 Rohloff is shortly to introduce a new electronic shifting system which claims to have the widest transmission ratio (526%) of any evenly spaced bicycle transmission (13.6% increments) on the market.
Initially an OEM spec unit, the E-14 is at present designed to pair with Bosch-driven electric bikes, from which the system draws its power. However, the Shifter-Unit is backward compatible to all existing Rohloff Speedhub models. The unit replaces either the internal or external shifting device and is mounted to the axle ring.
Like other Rohloff systems, the E-14 will allow the rider to shift while stationary, making the gearhub the perfect solution for inner city-suited e-Bikes.
Famed for their longevity, with a claim to no recorded Speedhub failures due to transmission wear to date, Rohloff are teeing the E-14 up as a fit and forget solution to electric bike transmission, which is often under higher strain.
Stewart Stabik of Rohloff told CI.N: "The system is E-bike only at present because we need to cannibalise the E-bike power supply and display. Bosch were the first E-bike manufacturer to get on board so it is actually Bosch-E-bike only at this point in time (although that may change soon). Bosch are not offering dealers or consumers the dongle required to re-flash their system software, so it will accept E-14 commands and as such, the system is limited to OEM bicycle manufacturers only at this time. This means we have no retrofit possibility at present, although technically possible and because of this, we have not released any aftermarket pricing for the system."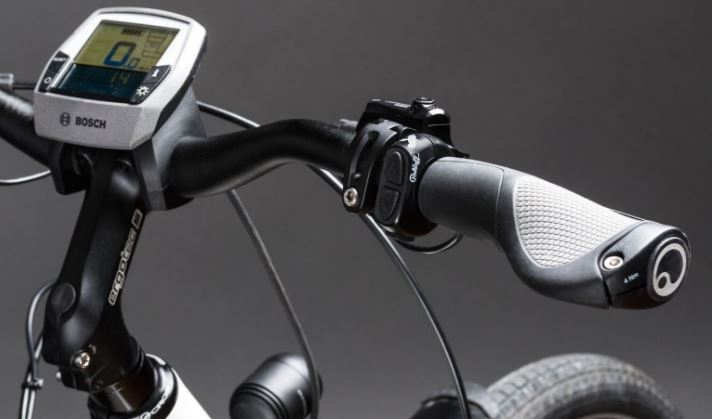 Said to shift faster and more directly than all other current electronic shifting systems, a single shift takes just 200 milliseconds, while a multiple shift of three gears enables quick acceleration when required. An automatic down-shift also features when the rider slows to a standstill, something read from the bike's computer. All of this, says Rohloff, is done under low force through the Bosch and Speedhub combination, further resulting on low battery strain.
Compatibility with Gates Carbon Drive further adds appeal to makers of urban and touring e-Bikes.
For those manufacturers wishing to utilise the system on speed pedelecs, Rohloff again flag that high performance motors and torque values shouldn't pose any problems for their system.
The shifter unit gets connected (Higo) and powered up by a voltage of 7-12V and – if available – is communicating via CAN-Bus.