Russ Masters to steer Moda Bikes return as DHW buys label
Moda Bikes will return to the market with the original co-founder Russ Masters at the helm as part of a brand buyout by distributor DHW.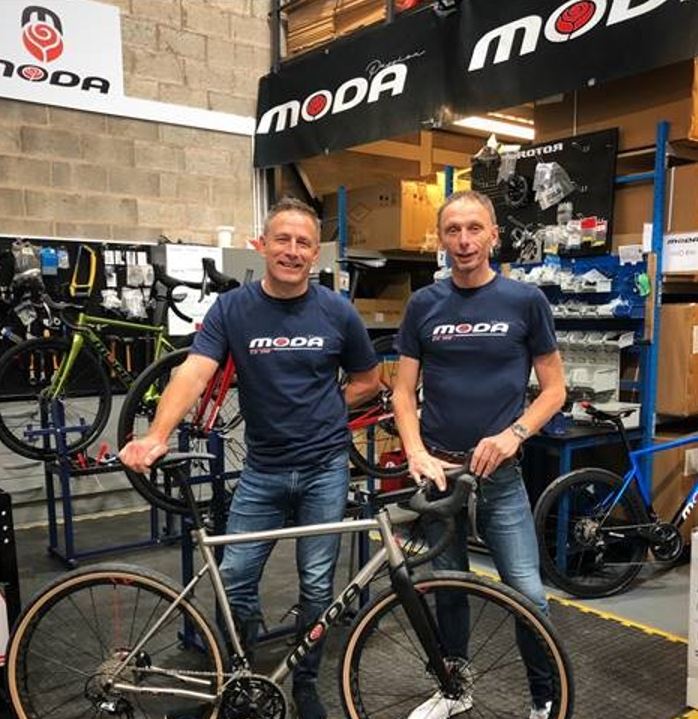 DHW has acquired the name, website and residual stock of the label, which came to market first in 2008. The revival of the brand came to fruition as DHW's former partnership with Kuota came to an end during 2020, leaving the distributor with a bike-shaped gap in its portfolio.
David Williams, DHW Agencies' director told CI.N: "In mid-2020 we started looking for something new and suitable for the UK market. A contact put us in touch with the owners of Moda. We were already familiar with the Moda brand and knew it had built up a strong reputation within the industry from its inception, however the brand had seemed quiet during the last couple of years. We had followed Moda's progress and were familiar with the original creators from back in 2008 and were interested in its progress."
Having spent the past few years increasing the reach of the Batribike electric bike label in the UK, Masters' return to Moda Bikes is already bearing fruit with DHW having worked through last winter creating a foundation by delivering new branding and resetting the brand's production.
Five UK stockists are already signed up to represent the brand following its absence, with whom customers will soon find a range of alloy gravel, titanium road/gravel, TT/triathlon, new track frames, plus e-Bikes. As the brand achieved previously, performance children's bikes are also planned for the future.
As for relaunching a brand in the midst of a stock crisis, Masters and Williams confirm that prior relationships have seen the distributor secure ample stock to get started.
Williams said: "We are a small business yet our relationship with suppliers is built on long-term loyalty. We are well connected and we are fortunate enough and delighted to be one of the first brands to be able to offer Moda models built with the new Shimano 12 speed Di2 just arrived in our warehouse.
"We are working with new factories to continue the growth of Moda and give the brand a refresh."
CyclingIndustry.News will carry a deep-dive interview with the brand in our next magazine, to which those holding positions in the trade can subscribe here.