Saddleback's Andy Wigmore on why cycling's high-end will remain strong
Pitching heavily towards the high-end of the market Saddleback may well enjoy the bike boom of 2020/21 in a staggered way as new cyclists upgrade in years to come. Managing Director Andy Wigmore talks us through the latest on stock, brands carried and keeping customers engaged…
Let's start with your take on the past 12 months; has the business coped well all things considered?
Considering the huge uncertainty that existed back at the beginning of March of 2020, like much of the trade, we have come through this season incredibly well and are having a record year. It almost seems inappropriate to talk about just how successful we have been given the disastrous effect this pandemic has had on other industries, so we consider ourselves very fortunate indeed to have had the year we have.
With uncertainty remaining, what steps have you taken to steady the ship into 2021?
Covid-19 has forced us to look at many areas of our business in a 'what really matters' kind of way and as a result we have made a number of structural changes to how we operate. A number of roles have changed and we have let go of some brands that simply weren't working for us and were actually becoming a distraction. The result is that the whole company is much more focused on the key objectives of the business, which has drawn us even closer together, in a socially distanced way, of course.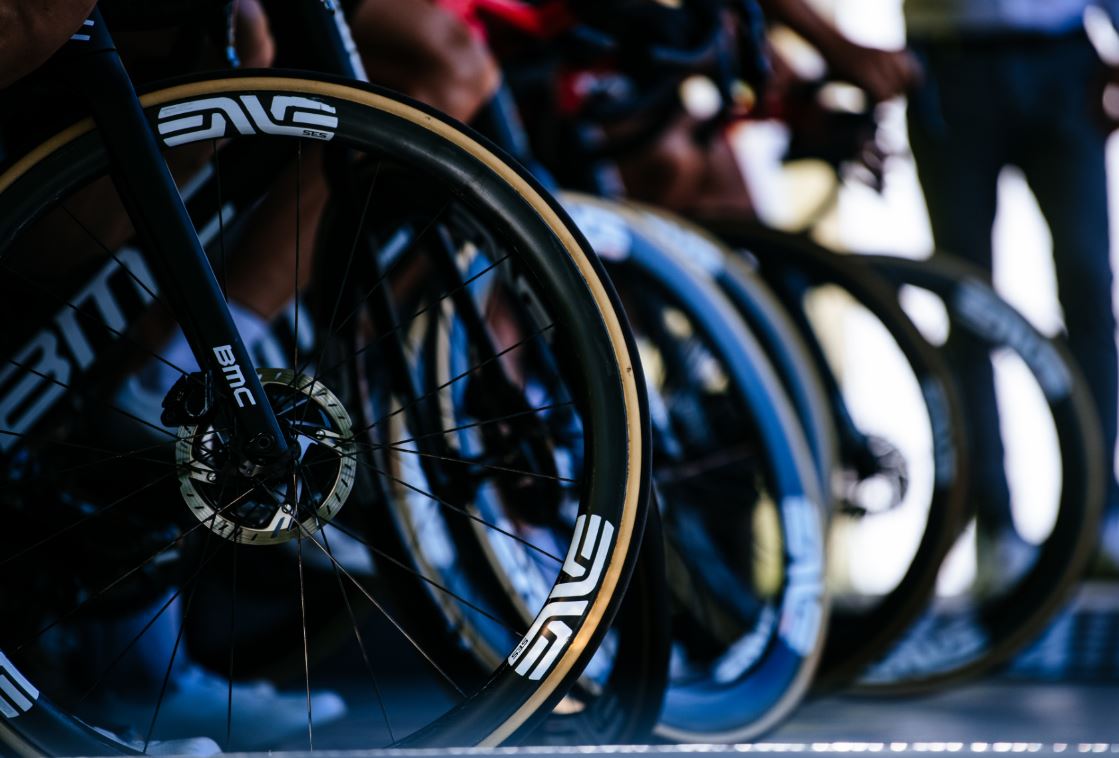 For the bike shop, stock levels are a key concern at present, though more on everyday staples. How's Saddleback looking on inventory levels?
There is significant pressure on stock across virtually all of our brands at the moment. This is despite the buying and merchandising team purchasing all that they can get their hands on from our suppliers over the summer, going way beyond the anticipated budgeted purchase levels. We are doing what we can to make sure there is something from everyone but anticipate running short on soft goods, especially before the end of the year. Winter clothing will almost definitely sell out. Likewise we are struggling to keep the new ENVE Foundation wheelsets in stock and have more than doubled what we expected to sell of the Stages SB20 Smart Bike.
Saddleback's stable of brands is weighted heavily at the premium end. With harsher economic factors at play do you foresee consumers investing once in quality, or opting to look instead at cheaper options?
Since Saddleback was founded in 2004, we have weathered the financial crisis of 2008, the currency exchange rate fluctuations resulting from Brexit in 2016 and now Coronavirus in 2020. Throughout all of these challenging economic times, we have seen how serious cyclists continue to invest in performance equipment at the expense of other things and we don't anticipate 2021 being any different.  
Attention in the media has arguably overlooked high-end cycling market in favour of transport cycling lately. In your view how is the enthusiast market performing in the background and are you banking on first time cyclists eventually becoming the next gen of enthusiasts?
Despite there being little to no domestic racing this year, it certainly has not dampened the serious cyclist's desire to treat themselves to new equipment. All our high-end brands are seeing major growth year-on-year, which proves that our target audience remains very engaged.
As for whether the first time cyclists new to the sport will become our potential customers in 2021 – we aren't budgeting for it but there will be some migration for sure.
What has been going on in the background at Saddleback to ensure minimal disruption to trade post Brexit with Saddleback?
Like all our fellow distributors, no doubt, we have been looking to best position ourselves for whatever may come in 2021. All our brands are aware of the serious consequences of Brexit and the potential need for us to work together to avoid prices increasing exponentially. Where able, we had brought in as much 2021 inventory in before the end of 2020 as we could so that we can maintain current pricing and limit potential border delays.
We had also set up Saddleback EU in Holland to manage our European ENVE, Chris King and Wolf Tooth business in order that we would have avoided a double duty charge if a deal was not struck. Ultimately though, whatever happens next we will find a way to move forward knowing that we are all in the same position and that desirable brands will continue to have consumer appeal.
What investments in the supplier-dealer relationship has Saddleback made, if any, this year?
We have recently launched the latest iteration of our company's B2B site for use by all our trade customers. This version sees a significantly simplified product search facility and process for order placement, resulting in dramatically reduced navigation time and greater ease of use. We have also recently published a new 298-page Autumn/Winter 2020-2021 dealer workbook which was shipped to all our regular customers following significant demand for a tangible, easy to use tool that would compliment the B2B.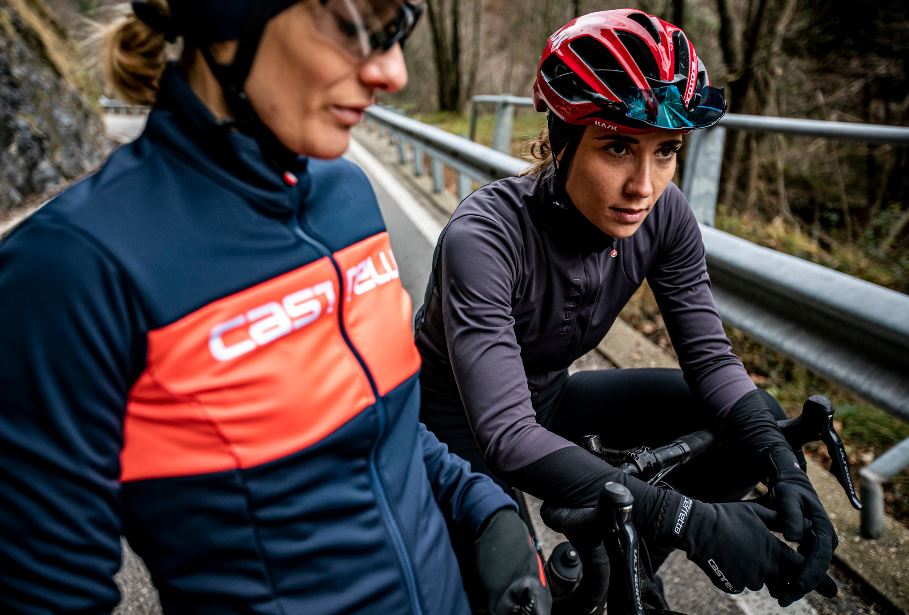 For those dealers that have yet to explore it, tell us about the bespoke services you offer:
Custom team clothing has long been a meaningful part of our Castelli business and having recently added Sportful to our brand offering, we now have an unrivalled collection of performance apparel that can be created to cover the needs of any specialist retailer.
We also have more demand than ever for our in-house bespoke wheel building service. With so many colour and fitting options available with Chris King hubs, as well as custom decals on ENVE rims, it gives lots of opportunities for dealers to differentiate their offering from the competition. Finally, there is our PUSH Industries workshop which is used purely for custom building and servicing the brand's intricate suspension products.
Independent businesses are now adapting their offering to be less reliant on traditional income means, turning to the customer journey and servicing on many fronts. From Saddleback's POV, what's driving the evolution of the bike shop?
It's been a long time coming, but thankfully the industry is now changing. It's great to see retailers being successful by identifying their strengths and focusing on where they can be profitable. For too long, many have tried to be all things to all people, and on all fronts, which has proven a virtually impossible task and cost many dearly. To see this change happen is really positive and we are here to work with retailers who know their customers and can create an engaging proposition to attract them.
Any predictions for what 2021 may bring for the trade?
Given the increased consumer demand for product this season, with much of it going unfulfilled, 2021 ought to be another good year for the industry. New or reactivated cyclists should naturally up spend as they enjoy the experience that cycling brings, which bodes well for the performance brands we carry.
My only real concern is that there could be some considerable over supply with so many bike brands ordering more product than they would normally expect to sell in any given year, which may bring cash flow problems to some when it comes to paying for it. However, the cycling industry has a history of showing solidarity and great resilience during periods of upheaval. With more people joining the sport and many existing cyclists riding more, the increased appetite for cycling products should generate plenty of momentum for the seasons to come.