Saddlebag alternative The Piggy now shipping to bike shops
A new saddlebag alternative from cycling accessories label 76 Projects is now available to trade accounts.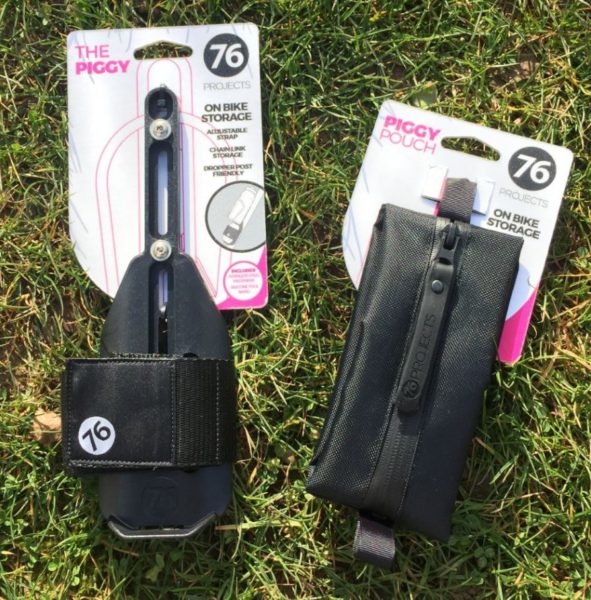 Dubbed The Piggy, the products have recently gathered traction in the consumer press featuring on PinkBike, BikeRadar and Singletrack.
Two iterations of the Piggy are on offer; a £27.50 on bike storage system that maintains the ability to host a bottle cage and a simple £15 Pouch storage system.
The 72 gram storage unit offers up multiple mount points and is designed to sit beneath a bottle cage. A secure adjustable strap cinches down on tubes, tyre levers and co2 inflators, while built in storage hosts quick links for trailside repairs.
Bike shops interested in the products can enquire about trade stockist prices here.