Schiller urges bike shops and hire centres to take pedal power to the water
Having enjoyed some early success with hotel chains, Schiller is now urging waterside bike shops and hire centres to consider adding water-going bicycles to their fleets.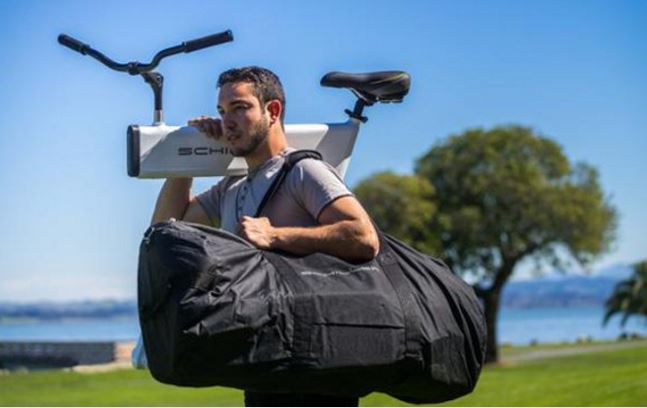 "It's crazy that on a planet that is two thirds water we're not exploiting the leisure potential," says founder Judah Schiller. "I made my first water bike in 2013 and got a lot of media as I was the first to cross the San Francisco Bay in its entirety by bicycle. Forbes has since described us as the 'most radically redesigned bicycle to date'. From there we created this amazing vehicle that can be up and running from car boot to water in ten minutes flat."
Though commanding a large footprint when assembled, the DIY catamaran measures just 10-inches wide when stored, meaning its footprint on the shop floor or in storage is no greater than a standard bicycle.
Built around a salt-water friendly marine grade aluminium frame, the Schiller is assembled easily and with the supplied hand pump inflates quickly. According to Schiller, he's navigated three metre swells aboard the floated bicycle, which uses a series of pulleys and a Gates Carbon Drive to propel the vehicle up to 8mph across the water. What's more, one Schiller will hold up to 350 kilos of bouyancy, mea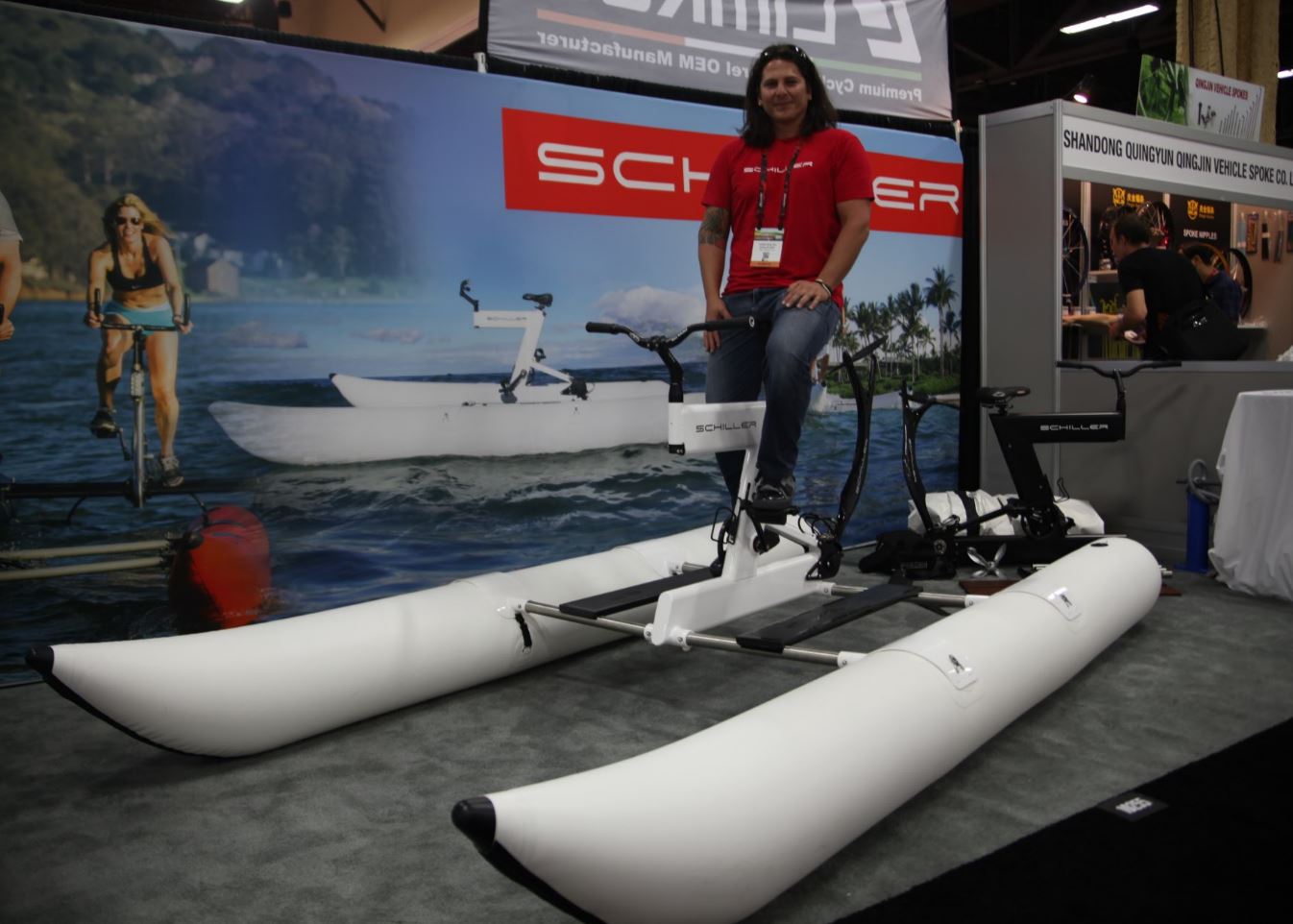 ning it's a family friendly option for crossing the water.
"There's enormous potential for waterside bike shops," concludes Schiller. "We're already found in 30 countries, largely with luxury hotels. Some monetise the hire further by hosting on the water spin classes. We've three sizes of frame available and we've had kids of eight years old and up command the Schiller on the water."
Though trade account pricing is available, the Schiller retails for $4,500, or $5,500 for a carbon propeller version. Upgrades include stained hardwood or carbon boards, as well as fishing rod mounts.