Sea Otter Europe show maintains steady path despite Covid-19 rethink
A scramble for the bike industry to get its show calendar back on track has begun. One of the first large-scale international events back on the map is Sea Otter Europe. Here CEO Albert Balcells explores the challenges and opportunities ahead…
With Sea Otter Europe returning in September, how have the organisers used the additional time to strengthen the show's foundation?
The additional time is mainly focused on adapting the festival to new circumstances in terms of health security.
The foundations were already very solid, though this extra time is helpful for international communication and giving the public more time to join the festival. For brands it provides another chance to take advantage of the expo zone. It seems that the new September dates are favourable for many and we have already received quite a number of requests to exhibit on our new dates.
At the same time this is a good chance for athletes to participate in the sportive events, especially at the cyclotourist events, such as the Continental Ciclobrava. September is a good moment to ride in Girona.
Finally, there's more time for visitors to reschedule their agenda in order to enjoy Sea otter Europe. The hosting city is a beautiful place where cycling is deeply rooted. The province has great cycling services (bike-themed coffee shops, bike shops, etc), awesome roads and a good weather and gastronomy. Also, it will impress with its adapted infrastructures for cycling. It's very European in feel.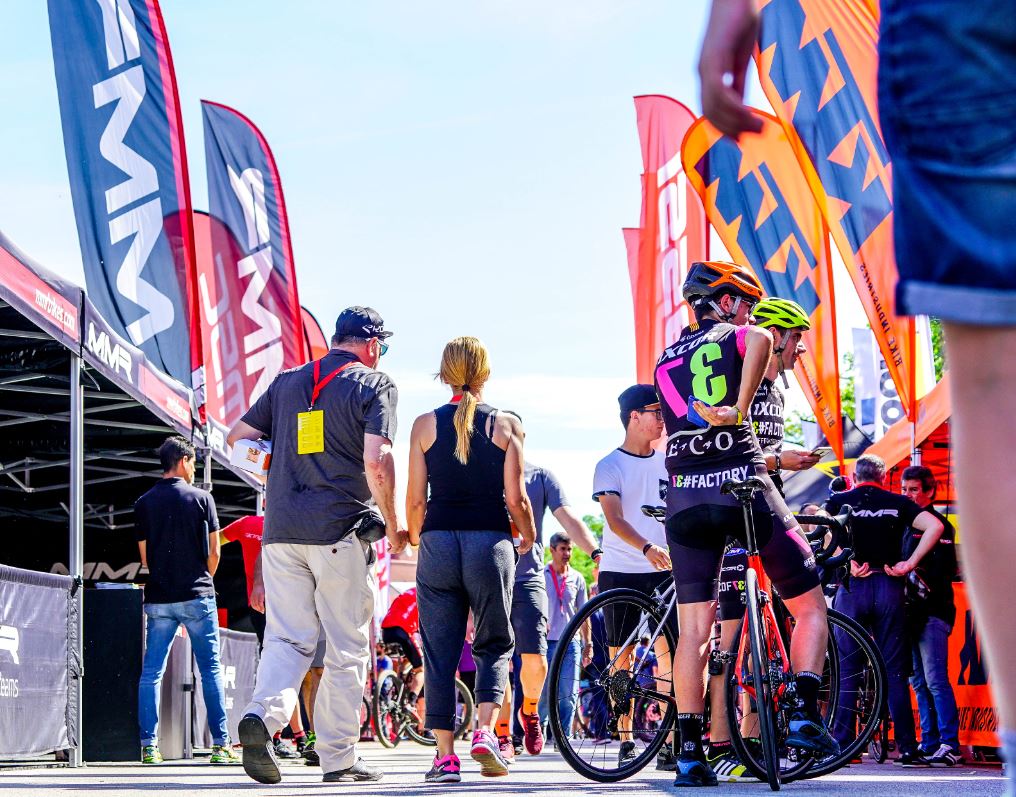 In speaking to those that were planning to attend, what is the feeling in the industry about restarting the event – are many enthusiastic, or is there some reservation withstanding as the virus lingers around the world?
The feedback has been generally positive. The current situation is not permanent and we see a promising future in September. The Sea Otter Europe team is back to working full time to make a great event in September.
Most brands have decided to attend still since they have budget, willingness, and availability in the calendar. In fact, some new brands have already joined us and will be unveiled soon. Some do feel the uncertainty for the future, that is why they have given until 21st July, 2020, for the final decision. A few have decided not to attend since dates are not favourable for them, or in respect to international directives, which affect not only our event, but all events scheduled in their season calendar.
What measures have you in place to ensure the safety of visitors when the show returns?
There are four aspects we are working on:
Capacity limitation and personal distance: We will limit the capacity of the event; therefore, we will provide some free and limited entrances to access the festival, but picked and chosen by the organisation.
This will assure a high-quality visitor at the festival and at the expo zone. Concerning the booth map, it will be slightly modified to provide two metre distance in between booths. Still placements for brands will remain untouched.
Personal protective equipment: The use of a mask by everyone in the festival facilities will be required. Staff will be provided individual protective equipment. Hydroalcoholic gel will also be supplied in some spots of the festival.
Space hygiene: wider cleaning team to disinfect all spaces of the festival.
Information: We are committed to provide all the necessary information to all visitors: on social networks, on the loudspeakers and via training our staff to spread the message of safety.
Will demo rides remain available to brands hoping to get people to try their products?
For sure. We strongly believe that being in the Demobike program of Sea Otter Europe can mean selling, or not selling, a bicycle. Bike brands and more often accessories brands are willing to do testing. They know it makes a difference.
Brands are bringing increasingly larger fleets of bicycles too, covering a greater variety of cycling disciplines in search of maximum rotation. More test rides means more potential future buyers. Sea Otter Europe has doubled the number of tests year after year.
Concerning the e-bike, 72% of the demo bike fleet of a total of 40 bike brands was electric and the number of tests conducted reached 3,000. The demo bike has become a key activity to bring to light the benefits of e-bikes and eliminate the reluctance to use them with some cyclists. We have a special e-bike track sponsored by Haibike, the Haibike e-bike loop.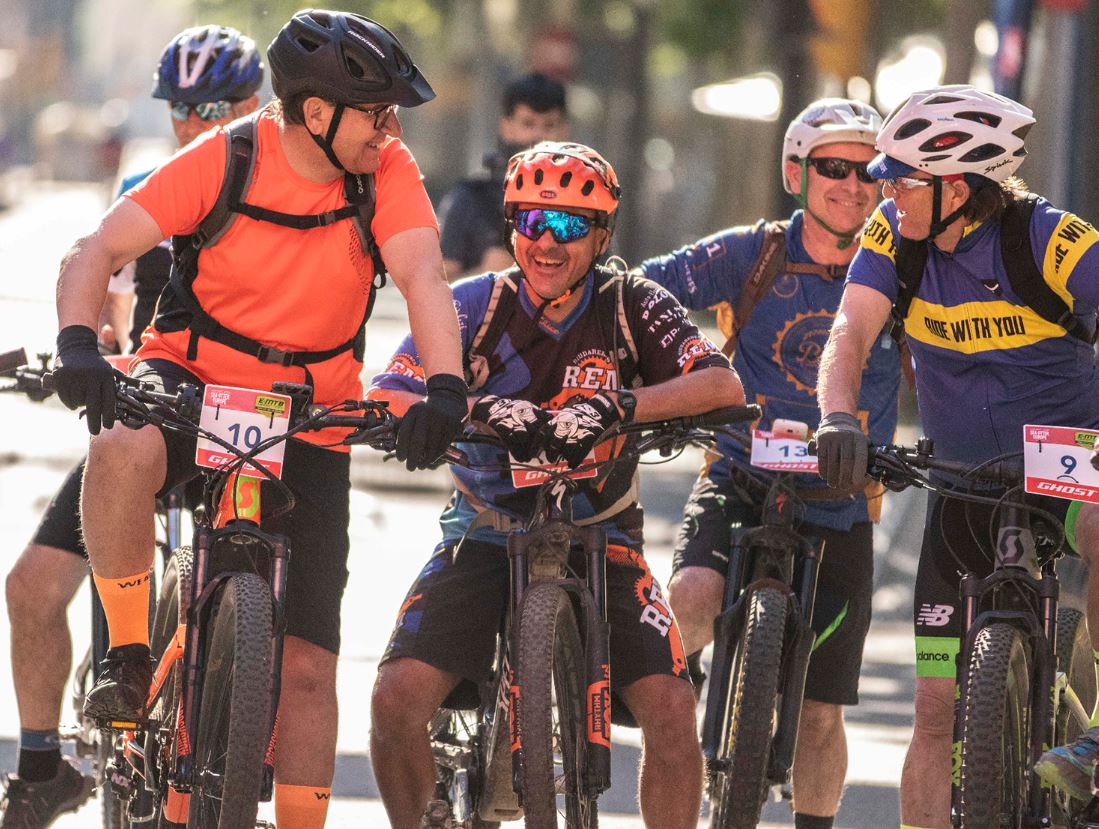 Are there any elements the show has had to scale back this year due to the show's revision?
The program of the festival won't be modified and it will be maintained as it has been from the beginning, at least in terms of the general agenda and the spots program.
A piece of news is that we will be hosting the first European Mechanic Competition. This is a unique international event to celebrate our passion about bicycles through one of the most important pillars of our cycling community: our mechanics.
Are you offering any platforms or stages for brands with product launches to showcase?
We welcome all brands for a product launch or showcase. In fact, Sea Otter Europe will be the first international Bike Show festival after the lockdown period and hopefully a return to the normality and excitement we had originally forecast.
We are focused on bringing as much media possible for the coverage of any activation conducted by brands. They can take advantage of the convening power we have as a European festival. There are two zones (indoor and outdoor) where brands can build up their own stage for any action they want to carry out. Sea Otter Europe will put all facilities to help them.
Is there still an opportunity to take part in the exhibition and how do brands book if so?
Absolutely, we have modified the exhibitor agenda to welcome new brands to book their expo zone, until September 1st 2020. There is still room. The contact for booking the expo zone is sales@seaottereurope.com and the team is ready to answer and offer all information needed.