Weldtite expands offices as exports business grows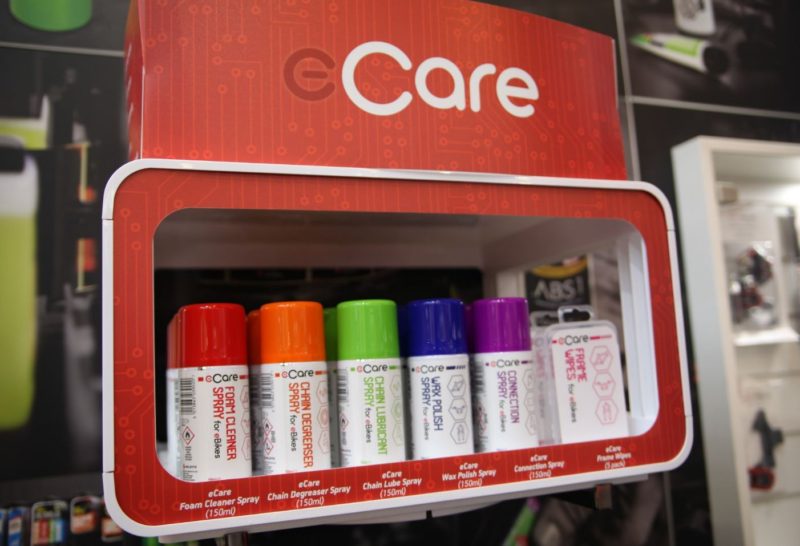 Workshop essentials label Weldtite is at present expanding its UK offices, adding space for eight more staff, with work expected to be completed by the end of 2018.
With Exports now sent to over 50 countries and strengthening trade in the U.S., South America, India and Japan, among others, the cleaning and lubrication experts' 33,000 square foot manufacturing plant has been running at full capacity to cope with strong demand in Europe on the back of improving weather throughout summer.
On the show floor the firm lifted the lid on a number of new lines and some point of sale developments that will improve retail merchandising for its stockists. Available from November 1st, a new shop stand and lightweight wall hung merchandising pods will be on offer for free with orders of a certain size. Soon to follow, an e-bike specific wall pod will enable dealers to effectively sell to pedal-assisted customers with clear branding setting the product apart.
Among the new products on offer for 2018, Weldtite has debuted:
A new tyre fit mounting gel, available by October
Citrus hand cleaner, available now and with a five-litre tub following in September
Two chain degreaser bottles, landing in November (400ml) and January (250ml)
Frame wipes in stock now
An expanding sponge and microfibre cloth
ABS1 chain lubricant, developed for Team Aqua Blue and said to be the firm's most advanced lubrication product to date
In a bid to develop its U.S. trade Weldtite will exhibit at this year's Interbike in the dedicated EU hall.