Shimano goes for style with Metrea group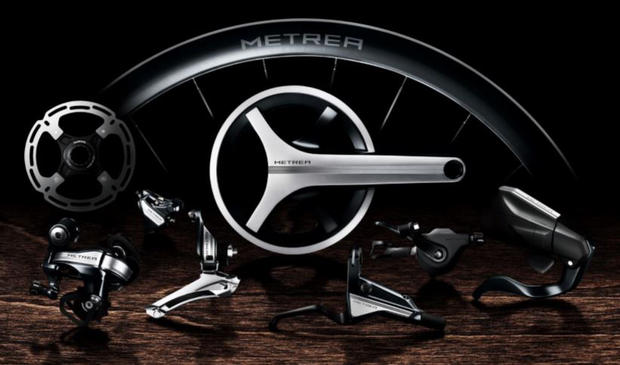 Having shown a teaser at Eurobike back in August, Shimano has revealed details of its new Metrea groupset set for market by April.
Slipping into the portfolio somewhere between the city and performance road groups, Metrea is described as an Urban Sport groupset, with the marketing material showing the cyclist's posture somewhere between 60 and 45-degrees over the bars.
Aesthetically, the group utilises a lot of minimalist smooth curves paired with classic polished silver and black surfaces. Practically, the group is designed primarily for quick off the lights accelleration.
The centrepiece is a sleek and anti-corroding two-piece Hollowtech-based crankset providing reliable drivetrain performance and a tooth profile optimised for smooth and consistent pedaling. Drivetrain options will be customisable to suit different city landscapes. The 46-32T double ring set up (FC-U5000-2) provides a closer gear ratio, better suited to varying terrain. Alternatively, for simplicity and all-out speed, a single chain ring 42T (FC-U5000-1) set up provides optimal urban gearing. An integrated chain guard provides protection for loose fitting casual riding trousers.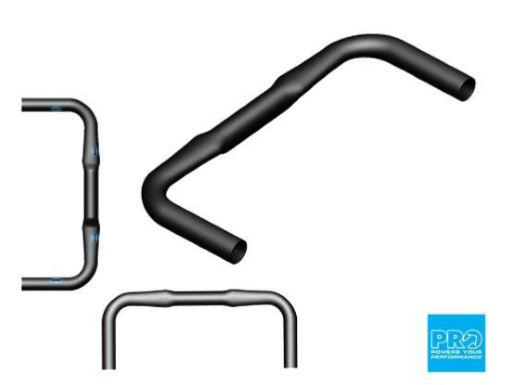 Riders can choose a flat bar for greater urban versatility and compatibility with a wide range of bike frames. Two-way SL-U5000 flat bar Rapidfire Plus shift levers with instant release and Vivid index shifting allow for rapid gear changes with consistent pedaling. The shift levers are operated by Optislick-coated cables offering a smooth and light shifting performance.
Alternatively, H-type handlebars are a new concept in cycling, designed to position the rider's forearms in a natural position, mimicking the position of hands on the brake hoods of drop handlebars. H-type bars will be available through PRO from Summer 2016 and will come in 40 and 42cm widths.
Riders mixing Metrea components with slim H-type handlebars give themselves quick handling and better maneuverability for urban riding. The clean and sophisticated style is ergonomically designed to follow the natural movement of the arms. Complementary ST-U5060 Dual Control Levers for the ends of the H-type bar lend riders an efficient riding position to go through narrow spaces, whilst putting gear and brake levers within easy reach.
The front derailleur (FD-U5000-F) is designed to work with the 46-32T chain rings and has a low chain drop with a low-trim position. The rear derailleur (RD-U5000) introduces wide-range 11-speed gearing with efficient shifting steps on the CS-5800 cassette allowing the rider to maintain pace in the hectic city.
Finally, Metrea's disc-brake specific wheelset (WH-U5000) brings everything together to allow for quick and stylish cruising through the city streets.