Shimano trickles down e-MTB dedicated tech to M7000 group
On the market from September, Shimano will trickledown many of its advanced electric mountain bike technologies to the new E7000 components.
Delivering up to 25km/h in assisted riding, the off-road tuned groupset is designed with simplicity in mind, offering Eco, Trail, Boost and Walk Assist modes and a feature that allows quick and easy operation of the dropper post in the same locality thanks to a new left hand side switch integration.This comes in a clamp band design, compatible with all mountain bike set ups, including Shimano's new i-Spec EV standard for an even neater cockpit. The feeling of the button has changed too, giving you a distinctive easy-operation click and tactile feedback that you can easily feel through winter gloves.
Information display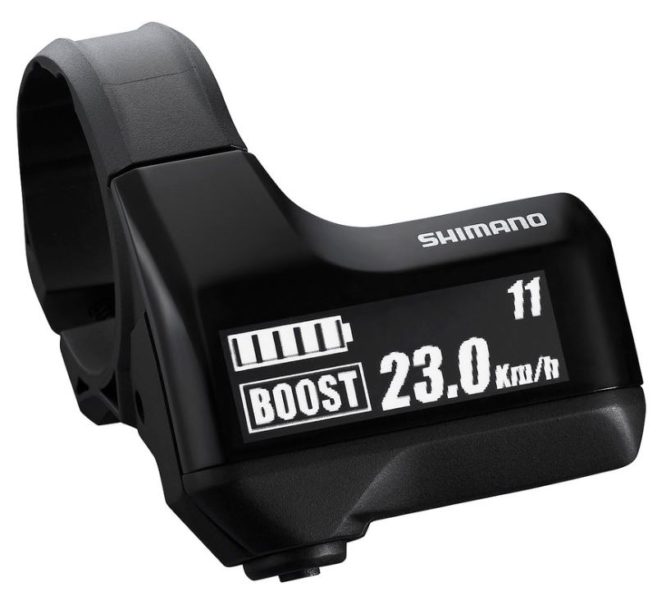 All the metrics coming from the motor unit, the battery and Shimano's Di2 system can be displayed on a new console unit (SC-E7000) with a highly visible display, giving riders important information such as support mode, riding speed, battery life and, for Di2 riders, gear choice.
The new wireless functionality also allows the rider to display all riding information on third party devices such as display units/GPS devices or smart phones by using the new minimalistic EW-EN100 connector to transfer information.
For those in favour of an extremely minimal cockpit, you can also change system support modes and monitor the battery level with the LED lights and buttons on the EW-EN100 connector. It is also possible to change support modes via the mode button on the Display Unit, which means you could even go so far as to completely remove the left-hand support mode switch for the cleanest set up.
Drive unit technology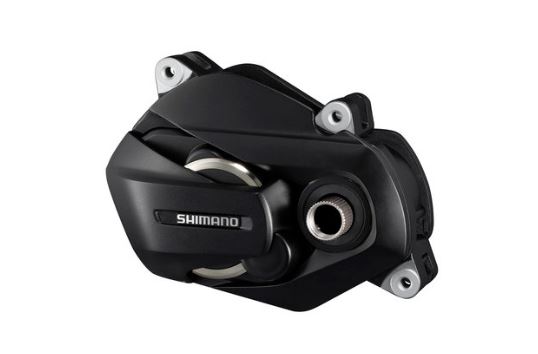 Riding support comes from a powerful and responsive 60Nm drive unit to give assistance where and when you need it most. It also comes with the option to customise your riding performance depending on whether you're looking for optimum acceleration or optimum battery conservation, or somewhere in between. Simply choose Explorer, Dynamic or Custom settings on your phone and your drive unit's usage characteristics will change automatically.
The E7000 drive unit benefits from features the big brother E8000 drive unit. It pumps out up to 500-watts of peak power (nominal power output: 250W) to take you up to 25 km/h, all in dynamic response to how much support you need. The drive unit shape is neat and compact to maintain a narrow Q-factor and it's one of the lightest e-bike drive units that's specifically designed for MTB riding.
The Drive Unit can operate in one of three support modes to offer different levels of assistance to suit different riding conditions. Choose Eco mode for the lightest assistance and low battery consumption riding, choose Trail mode for the best balance between responsive support and battery consumption, or choose Boost mode for powerful support, fast acceleration and rapid responsive support up to the maximum 25 km/h assistance level. The characteristics of these modes can also be adjusted between Explorer, Dynamic or Custom using Shimano's dedicated smartphone app, allowing E-MTB riders to fine tune support to focus on battery consumption or desired riding support level.
As is to be expected, if you're riding above the support limit low internal drag on the system will make the ride feel natural. Much like it's E8000 bigger brother, the Shimano STEPS E7000 e-MTB components combine with Di2 drivetrains to provide a complete Shimano system and a natural riding feeling.
Though the product does not land until Q3 the smart phone app becomes available from Shimano's E-TUBE site in July.