Sigma Sports extends bricks and mortar biz with Oakham branch
Sigma Sports will open a second physical retail store in the Oakham area of Rutland.
Physical retail appears to be trend bucking for Sigma, with the flagship South West London store becoming a destination for many customers who are seeking an in-store experience, rather than online.
Sigma Sports' Managing Director, Ian Whittingham says: "We are very excited to bring our retail offering to Oakham, a beautiful location with some stunning riding right on the doorstep. This expansion will allow us to engage with the cycling community around Leicestershire and beyond, bringing the same excellent levels of customer service that we've become renowned for in South West London."
The South Street site was not only chosen for its ample space and warehouse facility, but also for its location in the heart of Leicester's countryside – home to the well-known Rutland – Melton International CiCLE Classic.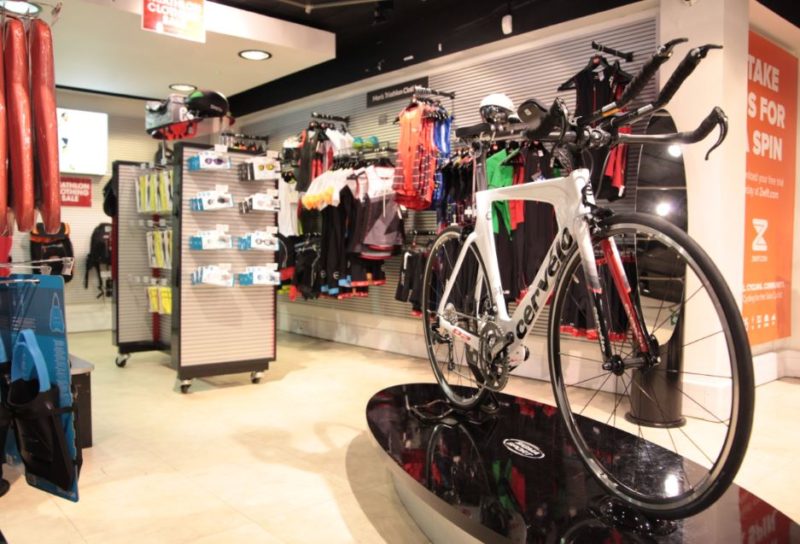 This time last year the business impressed with an appearance in the Sunday Times International Track 200 – a publication dedicated to highlighting the fastest growing companies in terms of international sales.
There are several strict criteria for entry on the list including profitability, a minimum of £0.5 million in exports and a minimum of £25 million in total turnover. Figures are taken the previous two years accounts and are monitored from companies house entries.
Sigma Sports has been trading since 1992, during which time founders Ian Whittingham and Jason Turner have guided the firm to become one of the UK's larger online outfits, but one that has also delivered a world-reknowned bricks and mortar retail business from its Hampton Wick store. Retail aside, the branch hosts talks, social rides, workshops, bike fitting sessions and mechanics courses.
The Oakham opening will now see a recruitment spree for the business. To keep your eye trained on bike industry vacancies, head over to CI.N's jobs board here.