Sigma Sports secures a place in the Sunday Times International Track 200 of the fastest growing companies.
Sigma Sports has been featured in the Sunday Times International Track 200 league table of companies with the fastest growing international sales.
There are several strict criteria for entry on the list including profitability, a minimum of £0.5 million in exports and a minimum of £25 million in total turnover. Figures are taken the previous two years accounts and are monitored from companies house entries.
Sigma were placed in a highly respectable 15th in the list which features companies as diverse as digital marketing agencies, pharmaceuticals, coffee suppliers and even small airlines.
The business turned over just over £26 million in the financial year June 17 to May 2018. Of this, 70% of the overall sales were from online. However Sigma were keen to point out that during the same period they enjoyed solid growth in their flagship retail store, based in Hampton Wick.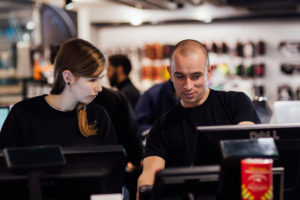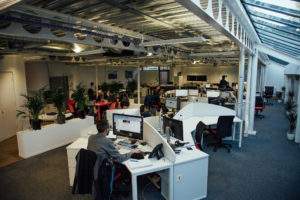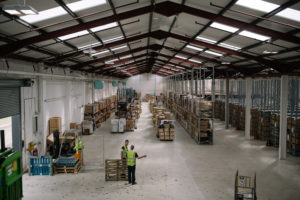 CIN talked to Sigma Sports Managing Director, Ian Whittingham, about how they had achieved this success: "Sigma has always had an International customer base to some extent going right back to our roots as a high end road and triathlon specialist. But the growth really began around 2014 when we took the decision to focus our efforts on growing our online business."
In 2016 the management made a concerted effort to recruit and develop a bigger online team, specifically around marketing and content. This was consolidated in September 2017 when the business moved its head office from Esher to Hampton Wick. Following that move, Sigma focused on optimising international customers payment types, local currency and shipping options.
Then in 2018, now with over 100 staff in the organisation, the company re-branded under sigmasports.com. A subtle but important change. At the same time they increased warehousing space and reduced costs by moving the function from Esher to Grantham. The rationale was clear "We'd outgrown our current warehouse so the move began with a local search but we couldn't find anything big enough within a 10 mile radius. Once we'd gone that beyond that radius the distance didn't really matter, so we got more space, for less."
Ian tells us that Sigma is well positioned for future growth: "Having had a couple of years of foundation building followed by some key structural changes in 2018 – our year of big investment – we are really well positioned for further growth. 2019 will see us build on this momentum whilst continuing to engage our customers though our rich online content and in-store events. Things are going well, and with all of the uncertainty surrounding Brexit, I'd rather be a bike shop than a Ferrari dealer right now."