Skratch: Train staff to better sell nutrition by sampling in store
The sports nutrition world is, for want of a better word, saturated, yet the segment still holds plenty of mystery those of us who don't know our electrolytes from our energy sources. CI.N speaks to Dr. Allen Lim, the founder of Skratch Labs in the hope of learning a little about feeding bike shop sales…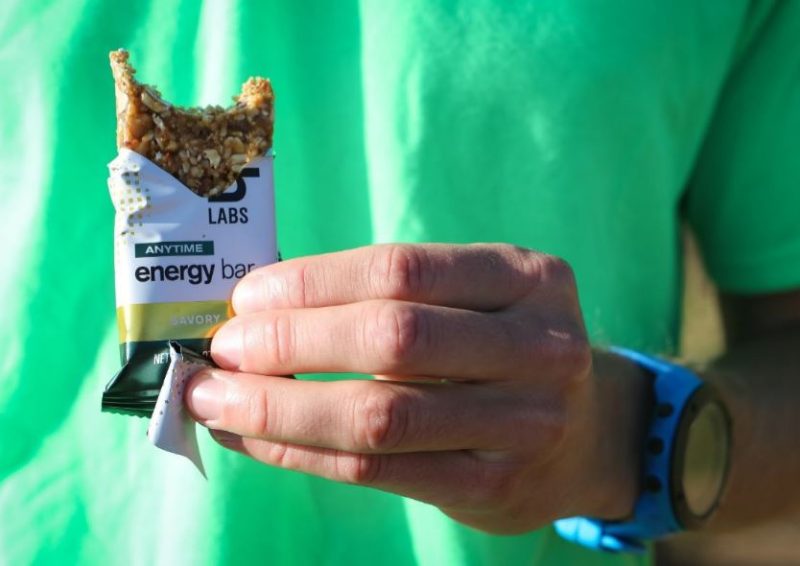 So Dr. Lim, how subjective is the topic of what 'works' when it comes to sports nutrition. Will what works for you also work for me?
Like most things related to performance, sports nutrition is a highly individual thing. For that reason, when it comes to selling any of the products made by Skratch Labs, the only thing that really matters is the customer's own personal experience. This is why, in our experience, the best way to sell Skratch Labs is to let customers know that if our products don't help them feel or perform better, then we will work them to find something that does or refund their money, no matter where they bought it from.
A lot has been said about the importance of sampling nutrition products; how important is this as part of the sales process?
The bottom line is that we are so confident in the taste, quality, science, and care behind our products that we know that the best way to convince a customer to use Skratch Labs products is to simply try it.
With that in mind, if a customer ever asks for a sample of any of our products, don't hesitate to make single serve portions (or larger if asked) available for your customers to try for free. We'll reimburse you for that sampling. So let your customers try at no cost to them.
That's very generous, but how will staff know what to recommend?
In the same way that it's critical that your customers get to try our products, it's just as important for you, as a Skratch Labs dealer, and your staff to try all of our products so that you have first hand experience about the taste and performance benefits. So please let us know if you or your staff want samples. The bottom line is that the products that sell are the products your staff actually use and have first hand familiarity and knowledge of.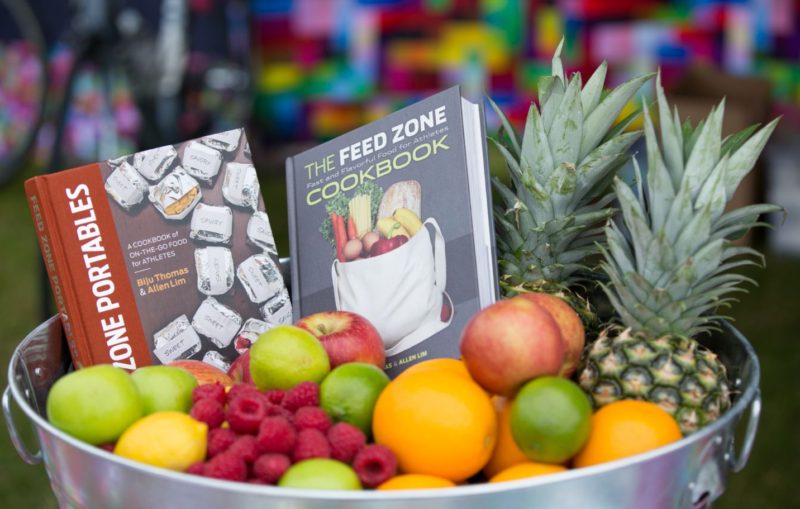 With so much competition in the market, why should dealers take note of your recipes over rivals?
When Pro-Tour Cyclists competing in events like the Tour de France complained that their sports nutrition made them sick, I began making handmade energy bars and sports drinks from scratch. It was in solving these nutrition problems and responding to the requests of pro endurance athletes who were secretly using Dr. Lim's recipes and drink mixes that Skratch Labs was born.
As a privately-owned business, funded solely by sales and hard work, our most important lesson was that it's never too late to start from scratch – that in sport and in life, we can always pick ourselves up and begin anew, honoring both our heart (Skratch) and our head (Labs).
It's through this mixture of heart and head that our seemingly eclectic array of products, from cookbooks to energy bars, was created. While it's not conventional for a sports nutrition company to write cookbooks and also sell pre-packaged goods, our ethos isn't convention. We just care about what helps endurance athletes to better fuel, hydrate, and recover.
But, despite this specific niche and our focus on performance, we are first and foremost a food company, sourcing and manufacturing our products under incredibly stringent guidelines. We are not a supplement company. This isn't a subtle distinction. It is the distinction.
It's for this reason that we have also invested in creating energy chews, among other lines. In our opinion, these are a better source for quick and steady carbohydrate during intense and hard exercise compared to gels. So to provide the athletes we worked with a reliable source of energy and to quell much of the gastrointestinal they faced, we created our Sport Energy Chews as a clean and delicious source of carbohydrate to keep them fueled and happy.
Made with a combination of cane sugar, tapioca syrup, and a pinch of sodium to help replace what's lost in sweat, our energy chews also have a higher moisture content making them easier to eat. Unlike other energy chews, ours are flavored only with fruit and contain none of the flavoring agents, colors, oils, or waxes common to other energy chews. With only vegan ingredients, our Sport Energy Chews come in three flavors – raspberry, orange, and matcha-lemon – and are GMO Free, gluten free, and kosher. While many of the athletes who use them say they're so delicious that they want to eat them when they aren't trying, our Sport Energy Chews need to be earned.
What's Skratch's speciality and what's the 'flagship' that dealers should look out for?
With respect to hydration, our flagship product is our Sport Hydration Drink Mix; an all-natural sports drink made with less sugar, an electrolyte profile that matches what's actually lost in sweat, and only real fruit for flavour. Absent are excess ingredients like coloring agents, artificial sweeteners, preservatives, or emulsifiers.
Using less sugar and avoiding excess ingredients lowers the overall molecular concentration (osmolarity) of our drink, which greatly increases the rate at which both fuel and water are absorbed. Not only does this improve hydration, it also significantly reduces the risk of gastrointestinal distress.
But hydration isn't just about replacing water. It's also about keeping the concentration of sodium – the key electrolyte lost in sweat – in our blood balanced. Doing so is critical for maintaining nerve and cell function. For this reason, we've made careful measures of the sodium lost in sweat in hundreds of athletes and our Sport Hydration Drink Mix reflects this average. Moreover, replacing the sodium we lose in sweat ensures that our thirst mechanism – which is regulated by sodium concentration – becomes a better gauge of both water loss and sodium balance. This helps athletes to more intuitively replace the water and sodium they lose by allowing them to drink to thirst.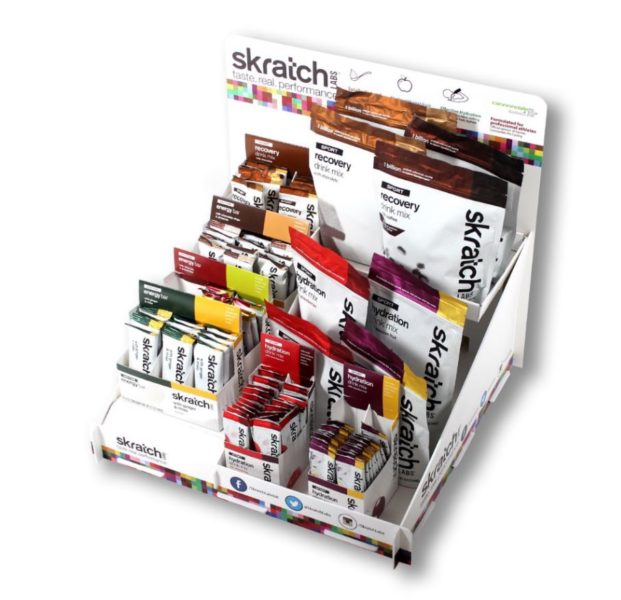 Finally, by only using real-whole fruit for flavor instead of natural or artificial flavoring agents we get all the nutritional benefits of fruit while imparting a light, refreshing, and subtle flavor that satisfies without overwhelming or causing the "flavor fatigue" common to over-flavored sports drinks. Finally, our Sport Hydration Drink Mix is GMO free, gluten free, dairy free, Kosher, and vegan.
There's a guarantee offered to customers for dealers to be aware of too?
We guarantee our products will help you be better. If not, we'll work with you to find something that does, or refund your money, no matter where you bought it.
How can shops in the UK get hold of your goods?
Drop Silverfish a line to discuss your requirements on 01752 845839.