Softwheel begins OEM drive with bike share providers
Suspension wheel business Softwheel has begun a drive to forge links with both OEM builders and bike share providers across the globe, starting with a pilot appearance on Madrid's share fleet later this summer.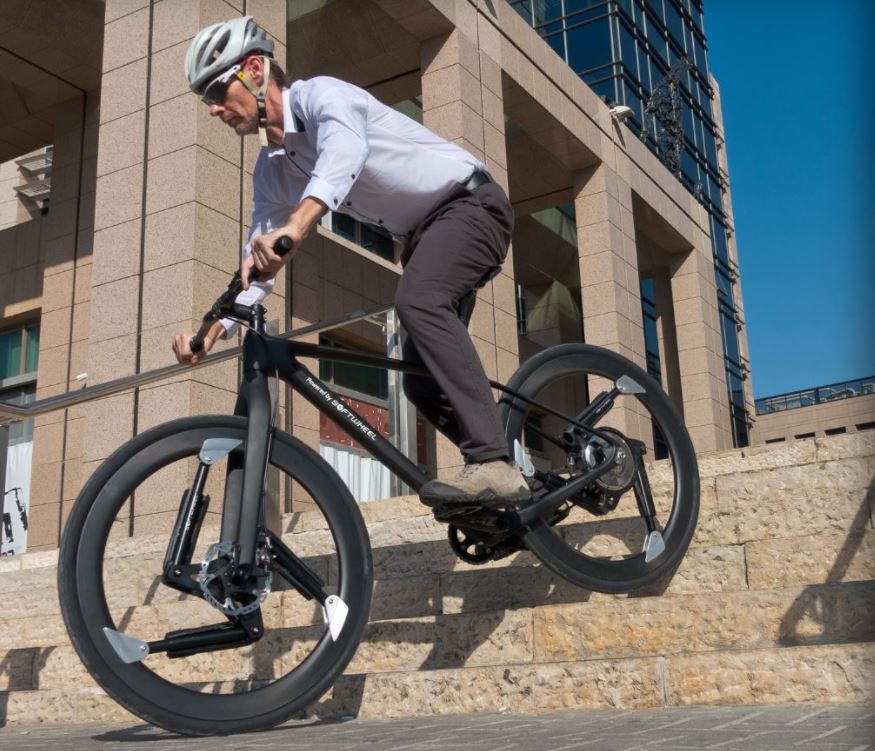 The three spoked wheel started life in the wheelchair market where its shock absorption was demonstrated to take 50% of the shock out of a simple drop down a kerb when compared to a conventional wheel. With small vibrations also reduced, fatigue levels for wheelchair users decreases, says the firm, whose product can – with a little practice – comfortably descend shallow stairs and obstacles. The knock on effect I this case is very often reduced back pain, though for a cycling application the effects are more widespread.
Currently presenting at the Velo-City conference, Softwheel told CyclingIndustry.News that its primary market is the bike share world and for good reason.
"The Softwheel makes a lot of sense commercially for fleet operators whose maintenance work is disproportionately focused on the wheels. While the Softwheel is a bit more expensive than a traditional wheel, in this high-use and high-abuse scenario having this technology in place reduces the need for as regular maintenance, which in turn delivers savings on mechanic man hours," explains Softwheel's head of marketing Eyal Kaplan.
With testing delivering a verdict of greater longevity over a traditional wheel, Kaplan also points out that the Softwheel pairs incredibly well with solid tyres, given the added suspension. Spoke replacement too is no longer an issue.
"We are forecasting that many providers could chop 20% off their fleet maintenance costs," adds Kaplan. "Feeling almost identical to a normal wheel until it meets an obstacle, the Softwheel doesn't take any getting used to for new cyclists, so it makes good sense for large fleets."
The product is as yet not available for aftermarket purchase with batches built to order, but the firm suggests that in the long run it will assess single orders. It is suggested that fleet operators will begin to see tangible savings with an investment of just a few hundred wheels.