Source BMX gains £5.7 million in BGF growth funding
Global BMX riding specialist Source BMX has told CI.N today that the business has scooped £5.7 million in investment via the Business Growth Fund, also a £2.8 million backer to Rutland Cycling.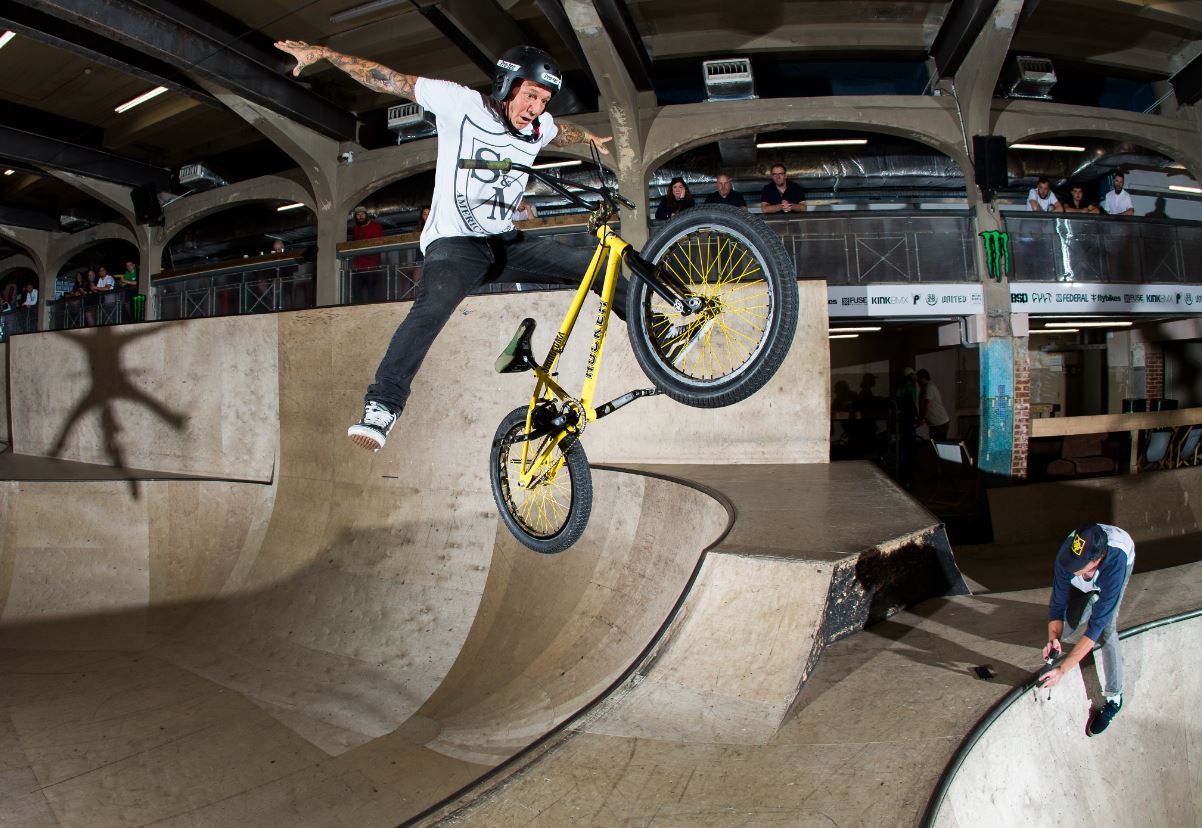 One half of the brother duo that founded The Source back in 2003, Rich Moore, told CI.N: "We've grown continuously for 18 years, but the past five have accelerated significantly to the point where Marc and I should no longer be making all the decisions over a post work beer. Since we opened in America two years ago the business has surged again, as it did when we opened the Source Park (pictured). Before Christmas we expanded into Germany too.
"Before now, we have never taken on external finance, everything has been delivered by retained profit and healthy debt, but now is the right time to bring on a minority partner, recruit an experienced chairman and an FD to take the strain of our accounts team."
As a result, Tim Patten will join the board of Source BMX as non-executive Chair. Tim is an experienced multi-channel, marketing and e-commerce executive who has operated at Board Director level for the last 20 years at multi-channel retailers including TM Lewin, Morrisons, Jack Wills, Mothercare and Wyevale.
The funding will be used to grow the company's e-commerce offering and fast-track international expansion plans.
Overseas investments have performed for the Source, which has just near doubled the size of its American headquarters to 52,000 square feet, plus an own-label shop and more ramps for the staff riders. North American trade now represents 60% of the firm's total revenue.
In the UK, the Moore brothers launched the Source Park in 2016 after redeveloping a derelict public swimming baths with support from Hastings Council. It is now a jewel in the crown of local regeneration efforts as well as acting as the focal point for their annual international BMX Event, the Battle of Hastings and an Amazon documentary.
Despite recent closure due to Covid, Source Park will re-open in May-21 with a new retail offering and courtyard, showcasing the best of local food and drink.
Jonathan Simon, investor at BGF, led the deal alongside Bethany Shiers, Chris Morgan and Grant Paul-Florence.
Jonathan Simon said: "This is a hugely exciting investment for BGF. We believe wholeheartedly in the vision of both Rich & Marc and the potential of the brand. The business has grown quickly and developed a strong social following by maintaining its culture and focus along the way. There is a real opportunity to help scale the company into a globally recognised ecommerce platform in a growing sports niche. We look forward to supporting Source BMX as it reaches its ambitious growth plans."
BGF was set up in 2011 and has invested £2.5bn in nearly 400 companies, making it the most active investor in the UK.