Updated: Spokes of Bagshot to accept Evans Cycles Vouchers
Cycling Industry News has learned that, following the Sports Direct takeover, consumers who hold Evans Cycles vouchers or gift cards are currently unable to redeem them – although there has been no categorical statement whether that may change in future. The story was reported by the money saving expert website, who also list some of the options open to affected consumers here.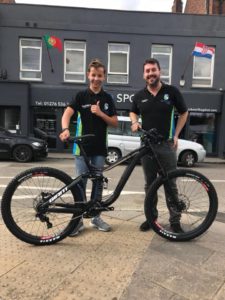 Meanwhile, Spokes of Bagshot has announced it will accept Evans Cycles Gift Cards at its store in Surrey, by way of a discount against purchases. The move is in response to affected consumers who had visited the store. Managing Director James Thompson commented:
"Market conditions are challenging for retailers at the moment and we really feel for consumers who are left without the ability to spend their vouchers. Christmas is coming and it is nice to be able to offer these consumers a solution and a chance to show them some proper service from the bike industry. Hopefully this can go some way to compensating them and spread some festive cheer!"
The IBD is accepting the gift cards by means of a discount against larger purchases. The Gift Card must represent no more than 10% of the value of the purchase and will not include finance or Cyclesheme purchases.
Spokes was established in 2014 and sponsors a number of athletes in the local community and supports a number of charity bike rides.
UPDATE: Evans has today (14 Nov) contacted CI.N to confirm it has now updated its policy and – from Friday 16 November – all Evans Cycles gift cards will be honoured by the retailer. It apologised for the delay in updating customers.